Extencion Iguazu waterfalls in Argentina – Brasil, from Lima
Now its possible to do extencion from Peru to the amazing  Iguazu / Foz do iguazu waterfalls in Aregentina/ Brasil
From Lima/ Peru  and from Iguazu
LA2443   LIMA to  IGUAZU  
Leave Lima at  12u10 and arrive  Foz do iguazu Brasil side at  18u20
LA2442   IGUAZU to  LIMA  
Leave  Foz do iguazu  at 19h45 Arrive in Lima at 22u10
Hours can change!
Day 1 Lima – Iguazu with Lan airlines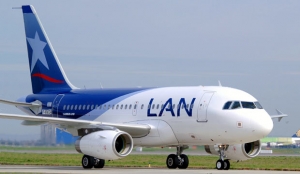 Today you wil take the LAN flight from Lima Peru to Foz do iguazu.
Ones you arrive out local agent awaith you at the aitrport with a sign with your name and brings you to the hotel of your choice at the Argentina or Brasilian side.
Enjoy the swimmingpool
Day 2 Visit Argentina side waterfalls full day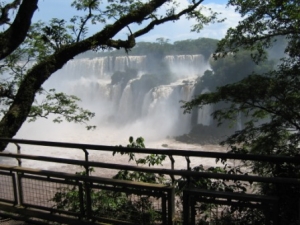 Daily service in group from 8:00 a.m. to 4:00 p.m.
Time is conditioned to hotel location.
It includes in and out transfer, full time professional guide in the park, and traditional circuits walking.
It does not include park entrance fee 100 Argentina Peso / other excursions / meals
Traditional Circuits

Lower Circuit  
A series of walkways strategically design to allow different views of the falls from the bottom, and closing to enchanting corners of the jungle. It has stairs.
*Note: bring insect repellent, and comfortable shoes and clothing.
Devil's Throat
Undescribable mix of beauty, energy, sounds and views. Unmissable! No stairs.
Upper Circuit  
Magnificient panoramic view of the smaller falls and the Iguazú upper delta. No stairs.
Hours of Operation of the National Park of Iguazu:
• Summer: 08:00 to 18:00hrs – Winter: 08:00 to 18:00hrs.
Day 3 Visit Brasilian side + returnflight to Lima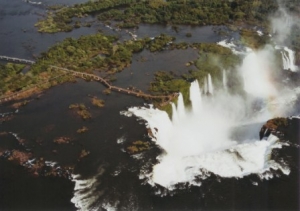 Iguaçu Falls / Brazil 1/2 day
The Iguaçu National Park, Brazil is at 25 kilometers from Foz do Iguaçu city.
It has a 1 kilometer long walkway from which the 275 falls can be seen from a front panoramic view.
Since the majority of the falls are in the Argentinean side, Brazil offers the best panoramic views: general panoramic view, side view of Devil's Throat, and front view of the four Brazilian falls.
Walking time: 2:30hs aprox.
It has stairs
In the evening there is transfer to the airport where you wil take your returnflight to Lima with Lan
Included transfers / English speaking guide
Not included Entree fee national park / other excursions/ meals
Includes a person :
2  flights
1 Lima – Iguazu
1 Iguazu – Lima
02 Night Hotel to your Choice included breakfast
Transfers Airport / Hotel / Airport (regular in english ).
02 Transfers to and from foz de iguazu airport
Excursión Full Day waterfalls Argentina side (regular, without entree fee and meals ).
Excursión Half Day waterfalls Brasilian side (regular, without entree fee and meals ).
The prices are not valid on lang holiday weekends /eastern and holidays in july
These are estimated prices/ The price depend on the flight price. Always ask the exact price for the day you like!
Optional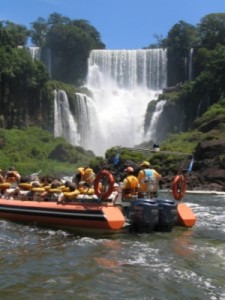 * Diner Show at Rafain
* Extra nights hotel
* Itaypu dam
* Guarani Missions
* Extension Buenos Aires
* Great adventure Speedboat under the waterfalls / Argentina side