Santa Cruz trekking 5 days, Huaraz, cordillera blanca, north peru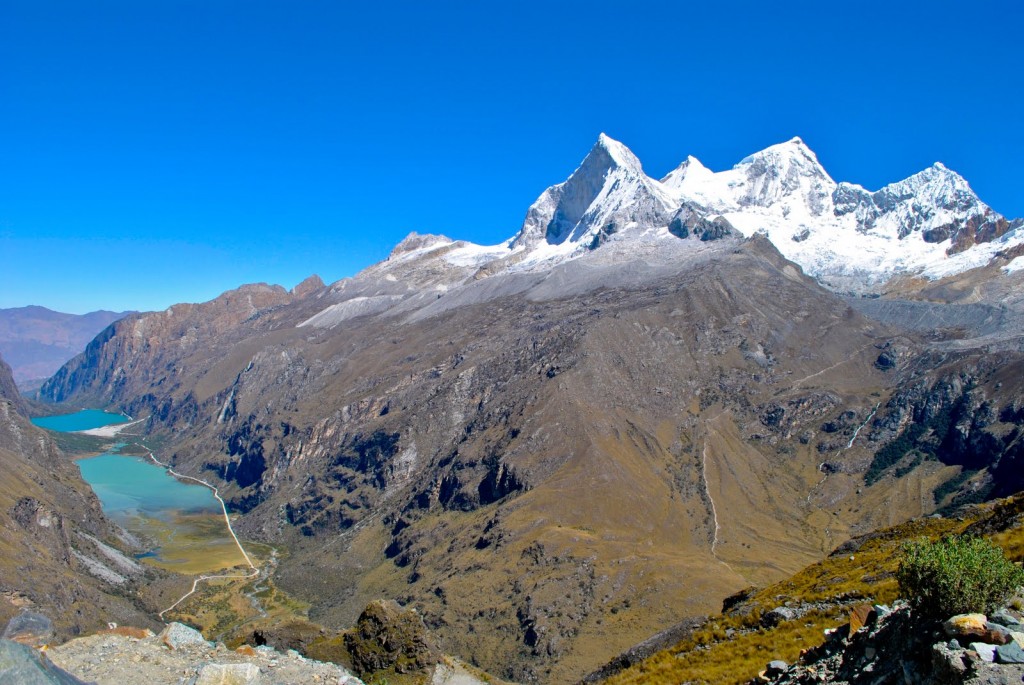 5 days / 4 nights Santa Cruz trekking from Huaraz
Starting Point: Huaraz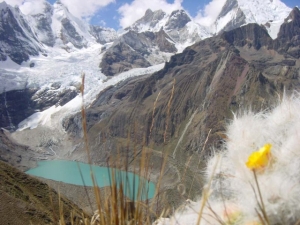 Ending Point:Huaraz
Activities: Cultural, Ecological, Hiking & Camping.
Minima: 2 persons
This program can be altered, depending on the physical condition of the Group!
It's possible to start this trek from the other direction or to do in 4 days
Introduction:
The Santa Cruz trek will be a magical experience for anyone in search for adventure and contact with nature. This trek will lead you through breathtaking panoramas and let you enjoy the virgin nature of the highlands of Peru. Our Santa Cruz trek takes up to 5 days and its the most famous trek in the Huaraz area and Cordillera Blanca. The entire trek is full of amazing surprises; the local customs; the impressive view of the valleys between glaciers and snowcapped summits; the colorful flowers; creeks and waterfalls, and majestic blue lagoons at altitudes between 2,900 and 4,800 m.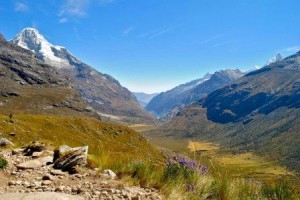 1st Day: Huaraz – Pampamachey – Vaqueria
You will be picked up from your hotel and we will leave from Huaraz to the North, passing through the beautiful landscapes and traditional villages. We will pass through Yungay, buried during the 1970's big earthquake. We will arrive to the lagoon Llanganuco. It's a beautiful lake with green colors. After a break and a walk at the lagoons we will continue our trip to Portachuelo at 4750 mt. From here we can observe on a cloudless day the snowy Huandoy, Pisco, Chacraraju and Huascaran during our trip down to our next stop Vaqueria at 3700 m.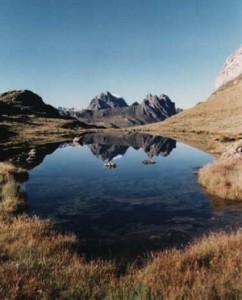 2nd Day : Vaqueria – Paria
After our breakfast in the morning we will start the real trek and walk toward Colcabamba by the paria ravine. We will walk slowly uphill until the gorge Huaripampa, passing the forest of Quenuales where we will finish hiking for the day and set up our camp in the vicinity of Paria or Tuctu 3800m in the heart of Huascarán National Park.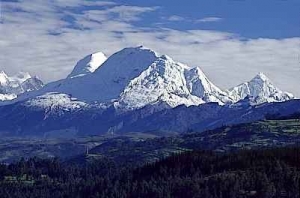 3th Day: Paria – Taullipampa
After breakfast we will start the day climbing the gorge Tucto, a difficult climb until we reach the mountain pass "Punta Union" 4750 m. This old trail was heavily used in pre-Columbian and colonial times as a route for transporting goods from the eastern side of the Andes to the main valley. Here we can see the snow peaks of Santa Cruz surrounded by Andean vegetation of Quenual (Pilylepis), the snow-capped peaks of Paria and Taulliraju, Artesonraju and Huaripampa will all come into view. We will continue with a walk down to Taullipampa at 4,300 m, a walk of about 5-6 Hours. When we arrive we will set up camp.
4th Day: Taullipampa – llamacorral
Early in the morning, after breakfast we go downwards to the gorge of Santa Cruz where we will stop at Quisuarpampa for observing the Nevado Alpamayo, the most beautiful mountain in the world. We will continue walking down to Llamacorral passing by the green colored lakes called Jatuncocha and IchicCocha, here we can find a kind of silver ducks. We will make camp at Llamacoral at 3600 m aprox. Today is a hike of about 6 hours.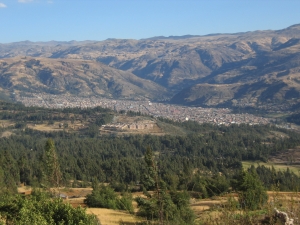 5th Day : Llamacorral – Cashapampa – Huaraz
After our breakfast we will continue walking down hill for three hours until we reach Cashapampa. From here we will walk 2 km more to the Hot Springs to relax after 4 days trekking. Here we will have lunch and take the bus back to Huaraz .
End of our service.
Information: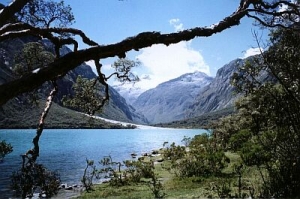 Tour and Information are subject to change.
The same tour but in reverse is possible upon request.
Included:
* Bilingual or local guide.
* 3 meals a day. Vegetarian food available on request.
* 2 persons tents, mattress.
* Porters or horses for camping equipment and food.
* Transport.
* Cook and kitchen equipement.
*Pick-up at hostel.
Not included: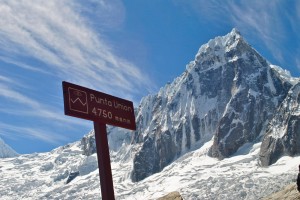 * Breakfast on the first day and dinner on the last day.
* Sleeping bag, these can be rented from us.
* Entrance tickets.
* Personal travel insurance.
What do we need when you make a reservation?
*Full name as it is written in your passport.
* Scanned copy of your passport.
*Passport number.
*Nationality.
*Date of birth.
*Departing date for the trail.
*We ask for a 40% deposit, sending to us via Western Union, or even better via visa online through this website: VISA
The balance you will pay at our office in Cusco or Lima before the start of the trek. We accept cash USD or credit card (+5%)
What you should bring
-Personal sleeping bag, we rent these out if you need.
-Day pack.
-Trekking shoes.
-Water bottle or micropur in order to purify the water.
-Flash light.
-Sun Hat +sun-block.
-Personal clothing for trek and clothes for rain.
-Insect repellent.
-Camera with extra batteries.
-Snacks.
-Clothes for cold and warm weather.
-Emergency money and money for the tip to the guide cook and porters.