Incatrail trekking 3 days, from Chachapoyas to Kuelap, North Peru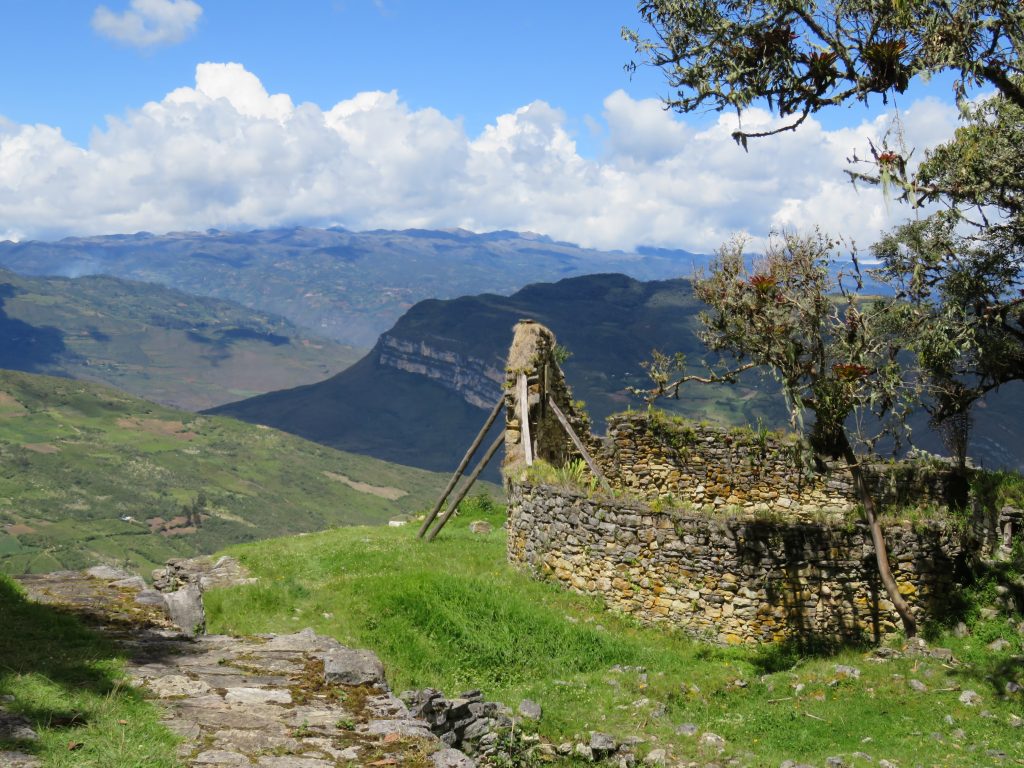 Duración: 3 days / 2 nights
This trekking let us walk over an ancient incatrail that the Chachapoyans used to connect Kuelap with other  arqueológical sites in this region
Itinery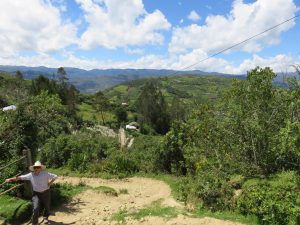 Day 01: Chachapoyas – Yalape – Levanto
We leave Chachapoyas in the morning, and we take the old incatrail ( Capac Ñan) what brings us to the arqueológical complex of Yalape. During this trek, we enjoy panoramic views over the city of  Chachapoyas and we walk thru the habit of the amazing colibrí " cola espátula " (Loddigasia admirabilis). We visit the ruins of Yalape and we take lunch in the nabour village of Levanto.
We sleep in a basic homestay in Levanto. Lunch + diner included.
Altitude difference: + 600 m, – 300 m.
Walking Time: 5h30.
Time of traveling: 15 min.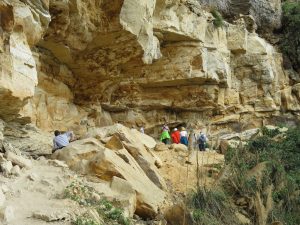 Day 02: Levanto – Machu Pirca – Macro – Tingo
After breakfast we continue to Machu Pirca. This arqueológical site lies on a Cliff of  chachapoyas. Than we cross the mountain "cerro Limón "where we take lunch (lunch box).
In the afternoon, we continue our inca trail until the site of "Macro", what dominate the Utcubamba river . After the visit, we continue our trek till the village of Tingo, where we sleep in a local hostal/diner.
Altitude difference: – 500 m, + 200 m.
Walking Time: about 5h.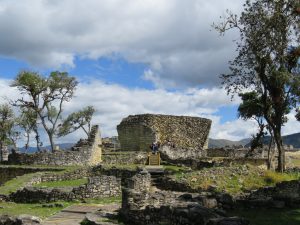 Day 03: Tingo – Kuelap – Chachapoyas
We leave Tingo early to climb to the ruins- fort of Kuelap, ( the most famous in this region)
The archeological site of Kuelap used to be the capital of the Chachapoyas culture.
The city is build on top of a mountain (3000m), surrounded by cloud forest and ancient walls up to 20m high. To get to the part with the highest wall, you will have to walk for about 45 min along a sandy trail.
While walking over the site and admiring the ancient architecture, you will also be surrounded by the nature of the highlands. Most of the 500 rustic walls, structures and buildings are still covered with lush vegetation, including bromelias and orchids. We have amazing views over the Utcubamba valey. A big part of the dat we discouver this site. From here there is transfer to the city of Chachapoyas. Included Breakfast+ lunch
Altitude difference: + 1200 m.
Walking Time: about 4h00.
Time of traveling 2h30.
Visit Kuelap: 2h30.
Included:
– 1 Spanish speaking guide, specialist of this region( English speaking guide at extra charge )
– food during the trek.
– Entree fees
– Transport in private cars
– 2 nights local hostal
Not included:
– Hotel in Chachapoyas.(we can arrange)
– Personal gear
– personal medicines
– water purification tablets .
– Last day diner
– Drinks
– insurence
– Tips –