Exctencion Isla de Pascua, Chile , algo especial !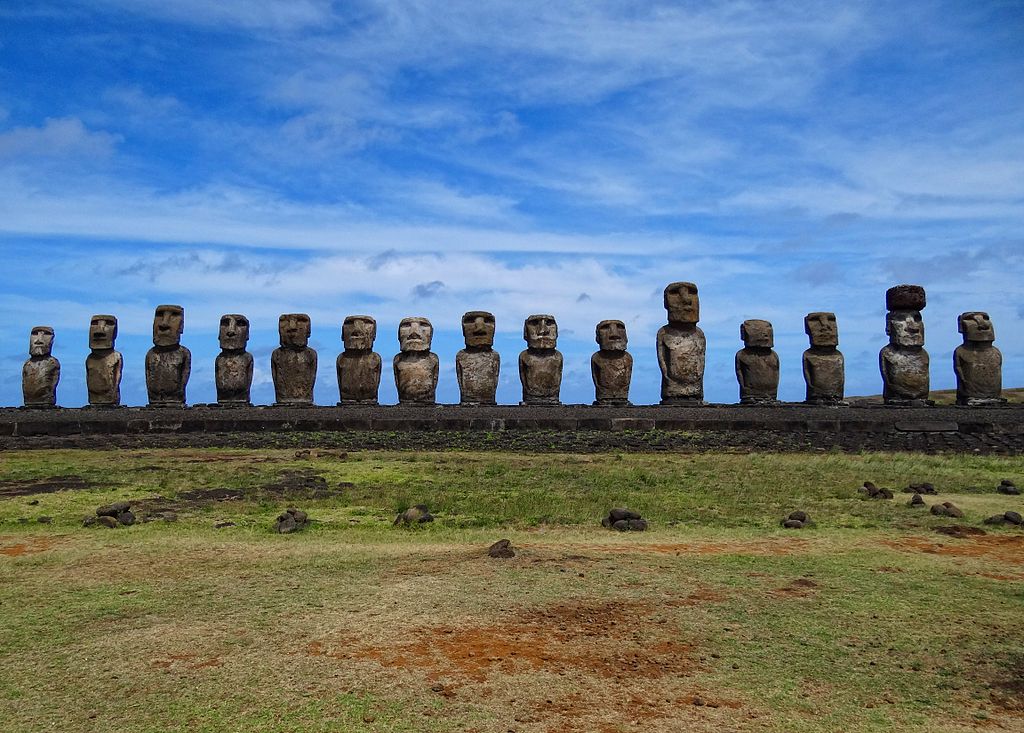 No hay otro lugar habitado en el mundo que esté tan aislado en el mar como la polinesia chilena. Así de única es la Isla de Pascua. Y es esa m

isma condición la que le otorga su autenticidad y un aura de fascinante misterio. ¡Ya es hora de que vengas a descubrir sus secretos!
Explora Rapa Nui, sus playas con arena de color rosa, los volcanes y praderas que la componen, y sus más de 1.000 moai que fueron testigos silenciosos de una compleja sociedad.
Descubre la intrigante cultura del pueblo Rapa Nui durante la Tapati, fiesta tradicional que se realiza en febrero, en la que se ponen a prueba las habilidades pascuenses de los diversos equipos locales. En idioma Rapa Nui, la isla fue denominada "te pito o te henua", que significa el ombligo de la Tierra.
Si quieres una experiencia cultural intensa, visita la isla para la fiesta de la Tapati, que se realiza todos los años en febrero. Podrás experimentar las tradiciones propias de los Rapa Nui, pintarte el cuerpo tal como lo hacían sus ancestros, y disfrutar de competencias asombrosas.
Populacion 5761 Area  163.3 km2 /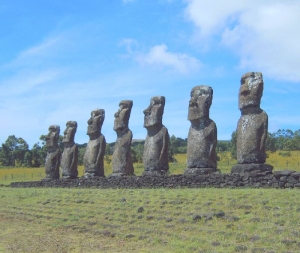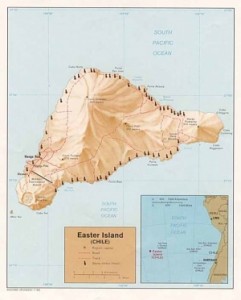 Dia 1 Vuelo  Santiago  a  Isla de Pascua
Vuelo desde Santiago a Isla de Pascua/Reception a aeropuerto Mataveri + Transfer al  Hotel Taha Tai
EXCURSION DE MEDIO DIA AHU AKIVI
Duración: 3 horas aprox.
Disponible: Todo el año.
Descripción: Desde Hanga Roa se toma la carretera que lleva hasta Anakena para llegar hasta AhuHuri, una de las 25 plataformas ceremoniales levantadas al interior de la isla. Su moai fue restaurado por el Dr. William Mulloy en 1976 y tiene la particularidad de tener 2 pares de manos. La visita continúa hasta AhuAkivi, centro arqueológico del sector de Roihi y el primer sitio restaurado científicamente en la década de 1960. Es un lugar ceremonial, particularmente interesante no sólo por su ubicación (centro de la isla), sino también por las leyendas que se conocen en torno a sus siete Moais. Luego se visita el sitio arqueológico de AhuVaiTeka, en cuyo alrededor hay una gran concentración de cavernas y pozos que fueron importantes suministros de agua para la antigua población de Rapa Nui. La última parada es Puna Pau, sitio ubicado al este del poblado de Hanga Roa, en un pequeño cráter de escoria volcánica roja. Al finalizar se regresa a Hanga Roa.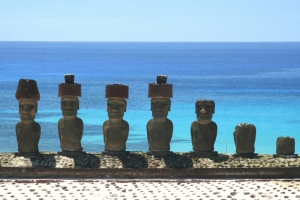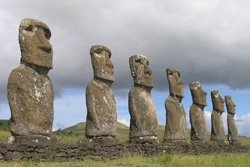 Dia 2
EXCURSIÓN DE DIA COMPLETO ANAKENA
Duración: 6 horas aprox.
Disponible: Todo el año.
Descripción: El recorrido se inicia en el pueblo de Hanga Roa, bordeando la costa de la principal localidad de la Isla de Pascua. En la primera detención de la excursión se llega hasta Ahu Akahanga, una plataforma ceremonial de 18 metros de largo, pero que no ha sido restaurada. Luego se continua el recorrido al que es, sin lugar a dudas, uno de los sitios arqueológicos más interesantes de la zona: el Rano Raraku, un cráter volcánico con una laguna en su interior y en cuyas cercanías se podrán encontrar 396 moais. A 2 kilómetros de este lugar se encuentra Ahu Tongariki, una impresionante plataforma ceremonial de 220 metros de largo. Aquí se podrán contemplar 15 estatuas gigantescas, cada una de ellas de formas y tamaños diferentes. Luego se regresa al pueblo, para almorzar. Por la tarde, se reinicia el recorrido avanzando hasta Ahu Te Pito Kura que contiene el Moai más grande de la Isla con 10 metros de altura y 90 toneladas. Este sitio arqueológico es también conocido como el ombligo del mundo.  Luego se continúa el recorrido hasta llegar a la Playa de Anakena. Cuenta la leyenda que Hotu Matua, el primer rey de la isla, desembarcó en esta playa e inició una de las culturas megalíticas más asombrosas que este mundo ha conocido. Al final del tour se dedicará un tiempo para descansar y disfrutar la arena blanca y las aguas cristalinas de Anakena. El regreso a Hanga Roa se realiza por la costa sur de la isla.
Dia 3
transfer a Mataveri aeropuerto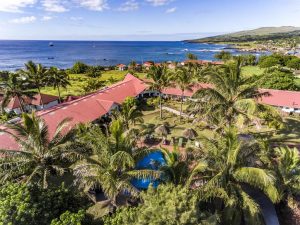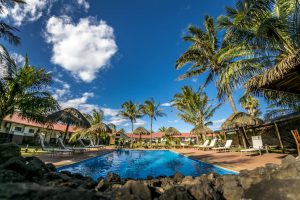 Incluie
* Excursiones en regular servicio
* comidas como escrito en programma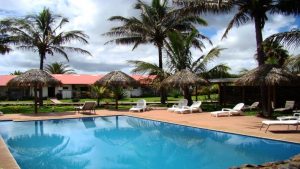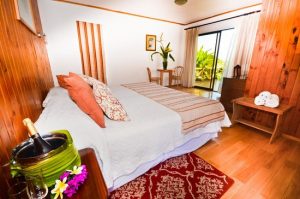 No Incluie
*airport taxes.
*Propinas
*Extras
*USD 80,00 p/p entrada  a isla de pascua
Importante
* 19% tax. All foreigner non residents in Chile are tax exempt. Just in case of non show the total will collect the room rate plus 19% tax.