Start Packet Peru 2 or 3 days Colca canyon from Arequipa
[Sassy_Social_Share style="background-color:transparent;"]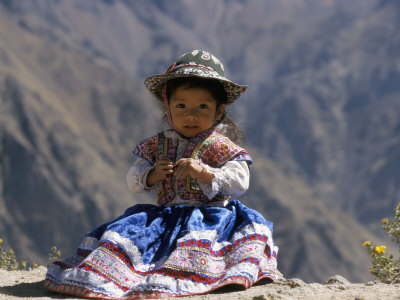 Here we give you options to discover Colca Canyon.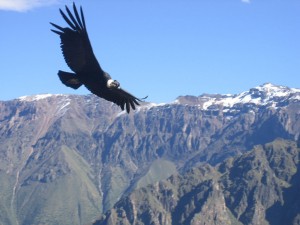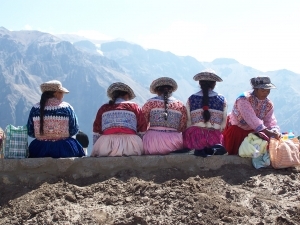 You can choose this tour in 3 opcions 
1 Budget tour : in hostals
2 classic tour: in 3* hotels
3 Luxe tour: all 4 * hotels
Colca Canyon. It's a scenic route 165 km from the city of Arequipa. You'll enjoy beautiful views of the Misti, Chachani and PichuPichu volcanoes as you climb to the Canahuas National Reserve. Along the way, you will pass through Pampas Cañahuas, a plain in the midst of the Aguada Blanca y Salinas National Reserve.  Along the way you'll stop at 3800m to drink some coca tea to counteract the effects of altitude sickness. As you climb yet further up onto the Altiplano you'll begin to spot wild vicunas, llamas and guanacos as well as some interesting birdlife on the lakes. After reaching the highest point at about 4800m you'll descend a little to the town of Chivay. Next morning you will have an early breakfast at your hotel and set out to the Cruz del Condor look-out point, 60 Km from Chivay, for spectacular views across the canyon. We are looking for the world's largest bird, the majestic Andean condor, gliding on the thermals that rise up through the canyon. Be sure to bring your camera. On the return to Chivay you'll make various stops, firstly at the traditional town of Pinchollo with its 1500 year old stone terraces, and later at the Choqetico view point and the Andean town of Maca.  Around 1.30 Pm You return back to Puno or continue to Puno.
When you reserve, it's important to indicate clear the letter in front of the Colca canyon tour, so we know what tour you prefer.
| | |
| --- | --- |
| Colca   A  | Colca  traditional 2 d  1 n |
| Day 1 | depart from Arequipa in international group to Colca canyon |
| | Entree fee Colca canyon 70 Sol P/P |
| | Hotel – hostal in Chivay |
| | visit hot springs la Calera in Chivay + entree fee 15 Sol P/P |
| Day 2 | Early visit to condor cross |
| | return to Arequipa en transfer to your hotel |
| | |
| Colca   B | Colca  traditional  2 d  1 n till Puno  |
| Day 1 | depart from Arequipa in international group to Colca canyon |
| | Entree fee Colca canyon 70 Sol P/P |
| | Hotel – hostal in Chivay |
| | visit hot springs la Calera in Chivay + entree fee 15 Sol P/P |
| Day 2 | Early visit to condor cross |
| | 1,30 PM  tourist bus to Puno |
| | Transfer to your hotel in Puno |
| | |
| Colca   C | Colca  traditional  + trekking 3 d  2 n till  Puno  |
| Day 1 | depart from Arequipa in international group to Colca canyon |
| | Entree fee Colca canyon 70 Sol P/P |
| | Hotel – hostal in Chivay |
| | visit hot springs la Calera in Chivay + entree fee 15 Sol P/P |
| Day 2 | Early visit to condor cross |
| | trekking 1 day to Oasis down in the canyon |
| | Basic sleep in the canyon |
| Day 3 | Early climb to Cabanaconde |
| | Local bus to Chivay |
| | 1,30 PM  tourist bus to Puno |
| | Transfer to your hotel in Puno |
| | |
| Colca   D | Colca  trekking  3 d  2 n till Puno  |
| Day 1 | depart from Arequipa in international group to Colca canyon |
| | Entree fee Colca canyon 70 Sol P/P |
| | Start trekking to Oasis in the canyon/ basic sleeping |
| Day 2 | Trekking in de canyon |
| | trekking  day 2  + climb to  Cabanaconde |
| | Sleep in hostal Cabanaconde |
| Day 3 | Early visit to condor cross |
| | Local bus to Chivay |
| | 1,30 PM  tourist bus to Puno |
| | Transfer to your hotel in Puno |
We also can arrrange Hotel and tours in Puno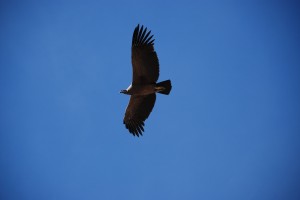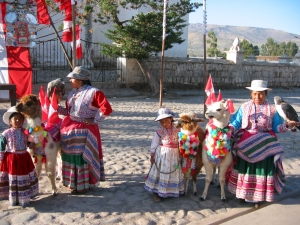 Included in the tours 
* English speaking guide
* Entree fees
* Transport
* Pick up  from  hotels
* transfers
Other opcions of tours in Colca / opcional all tours in private 
*
Trekking 4 days
*
Traditional tour 3 days
*

New :

Bus from Chivay to Cusco  at 7 am with some stops