Start Packet La Paz, Bolivia 2- 3- 4 days
[Sassy_Social_Share style="background-color:transparent;"]
Here we give you options to discover La Paz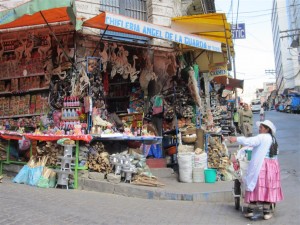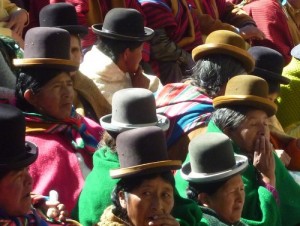 You can choose this tour in 3 opcions 
1 Budget tour : in hostals
2 classic tour: in 3* hotels
3 Luxe tour: all 4 * hotels
La Paz 
If you are travelling to Bolivia you will most likely visit the city of La Paz for a day or two. La Paz is well located to make it a base from which to explore Bolivia's main tourist attractions such as Lake Titicaca, Tiahuanaco, Sorata, Oruro, Coroico and the northern lowlands.
La Paz must qualify as one of the world's most dramatically located cities. It lies sheltered from cold winds within a steep canyon just below the rim of the altiplano. The city's skyline is dominated with huge office blocks and the snow-covered peaks of Mount Illamani (6439m) With a population of nearly 1.3 million inhabitants, La Paz is now a modern city with few colonial buildings left except around Plaza Murillo, which at 3636m above sea level, marks the very heart of the city.The sprawling town ofEl Alto (4082m) is the city's poor relation and sits on the rim of the altiplano exposed to the icy winds. La Paz is 1 big market, one of the famous ones is the witches market . From La Paz you can do excursions to Tihuanacu, to the moon valley, to Chacaltaya highest ski run, and you can do the amazing mountain bike tour " Deadroad"
When you reserve, it's important to indicate clear the letter in front of the La Paz tour, so we know what tour you prefer.
| | |
| --- | --- |
| La Paz  A  | La Paz  traditional  3 d  2 n |
| Day 1 | transfer in La Paz from busterminal or airport |
| | Hotel – hostal in La Paz |
| | 1/2 day City tour + moon valley 3 h included entree fee |
| Day 2 | 1/2 day visit Ruins Tihuanacu |
| | Hotel – Hostal in La Paz |
| Day 3 | transfer out  La Paz to busterminal or airport |
| | |
| La Paz  B | La Paz  traditional complete   4 d  3 n |
| Day 1 | transfer in La Paz from busterminal or airport |
| | Hotel – hostal in La Paz |
| | 1/2 day  Chacaltaya ski run |
| Day 2 | full day ruins Tihuanacu |
| | Hotel – Hostal in La Paz |
| Day 3 | full day  City tour la paz + moonvalley |
| | Hotel – Hostal in La Paz |
| Day 4 | transfer out  La Paz to busterminal or airport |
| | |
| La Paz  C | La Paz Adventure 3 d 2 n |
| Day 1 | transfer in La Paz from busterminal or airport |
| | Hotel – hostal in La Paz |
| | 1/2 day Chacaltaya highest ski run 5200 Mt + moonvalley |
| Day 2 | mountain bike 65 km , deadroad  to Coroyco |
| | Hotel – Hostal in La Paz |
| Day 3 | transfer out  La Paz to busterminal or airport |
| | |
| La Paz  D | La Paz Short     2 d 1 n  |
| Day 1 | transfer in La Paz from busterminal or airport |
| | Hotel – hostal in La Paz |
| | 1/2 day  citystour + moonvalley  3 H  included entree fees |
| Day 2 | 1/2 day visit Ruins Tihuanacu |
| | transfer out  La Paz to busterminal for nightbus |
We also can arrange bustickets and flighttickets from La Paz
Included in the tours 
* English speaking guide
* Entree fees * Transport
* Pick up  from  hotels
* transfers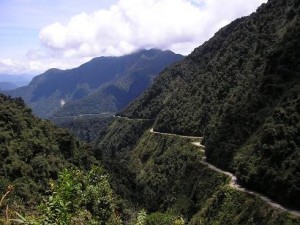 Other opcions  from La Paz
| | |
| --- | --- |
| * | Visit Coroyco 1 or 2 days |
| * | do some trekking from La Paz, look at trekking page |
| * | go to the jungle from La paz |
| * |  do some day trip or longer to Titicaca |
| * | go from La Paz to Uyuni |