The Amastista amazon river cruise from Iquitos North Peru
[Sassy_Social_Share style="background-color:transparent;"]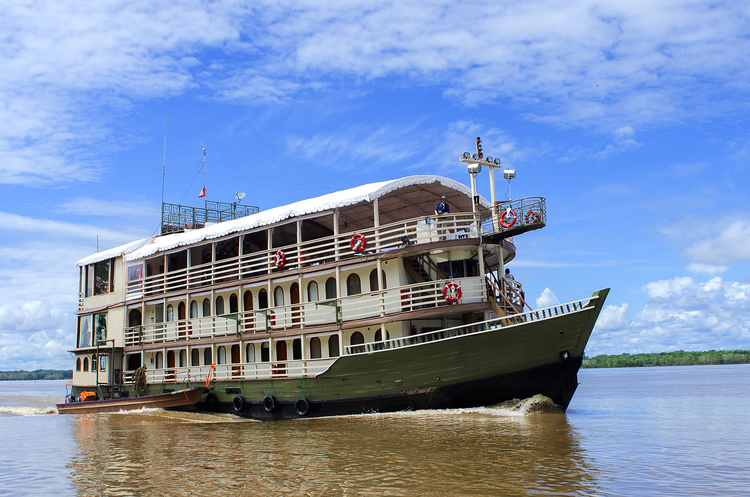 ITINERARY 4 DAYS – 3 NIGHTS High Water Season – December through May
( ask for the 5 night cruises)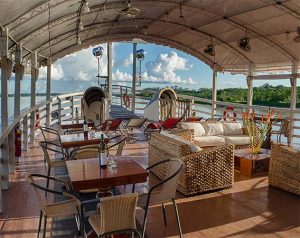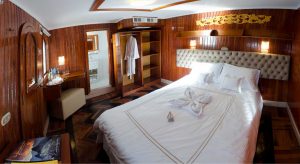 Day 1 – Tuesday Ucayali River / Maranon River / Pacaya Samiria National Reserve
08:30hrs Meet and greet at Iquitos Airport by Jungle Experiences' staff. 09:00hrs Visit the Manatee Rescue Center en route to Nauta.
10:00hrs Proceed on a 1.5-hours bus transfer to our private Nauta's pier, where we will get on board. 12:00hrs Check in
12:30hrs Lunch on board. Brief orientation about the journey.
15:30hrs Jungle walks in a Casual Communal reserve, we will learn about medicinal plants search for insects, tarantulas, frogs and learn basic survival in the forest with our expert naturalists. 17:30hrs Return to the Ship
18:00hrs Lecture by our naturalist guides
19:00hrs Reception with Live Music on board.
19:30hrs Dinner on board.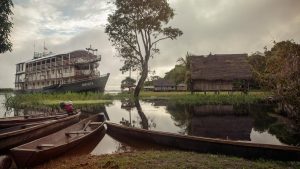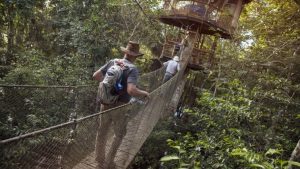 Day 2 – Wednesday Pacaya Samiria National Reserve
06:00hrs Wake up call 06:30hrs Picnic Breakfast in Pacaya Samiria Natural Reserve. We will explore the Yanayacu of Pucate Basin We will look for a nice spot in middle of the reserve to recharge energies with a healthy breakfast, where some pink dolphins may enrich our panorama, together with blue and yellow macaws, toucans, monkeys such as howler monkeys, monk sakys and more. 11:30hrs Back to the ship and swimming with the pink dolphins.
12:30hrs Lunch on board 16:00hrs Shaman Ceremony in San Regis. We will get deep into our former believes and learn some of our ancients secrets of the rainforest.
16:45hrs Tree planting ceremony. 18:00hrs Reception with Live Music on board.
19:30hrs Dinner on board. 21:00hrs Night Boat ride in the jungle of nauta creek into the Pacaya Samiria National Reserve.
NOTE: The proposed routes for Jungle Experiences may vary depending on the type of weather, the season that regulate the level of water of the rivers, as well as the wildlife cycles. Visits to the towns depend on the availability of the communities. However, Jungle Experiences carefully plans the visits to avoid a negative effect in their cultural identity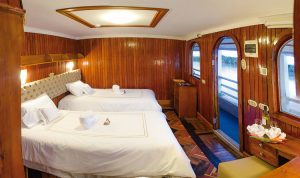 Day 3 – Thursday Pacaya Samiria National Reserve / Nauta City
07:30hrs Wake up call. 08:00hrs Breakfast
09:00hrs Piranha Fishing at San Jose de Zarapanga black water stream named Shiriyacu. Using the traditional equipment and local techniques.
12:30hrs Lunch on board 15:00hrs Cooking Demonstration 15:30hrs Geographic orientation by our naturalist
16:00hrs Visit to Prado Kukama Indian village to learn about our former traditions and traditional medicine, we will see how our Amazonians live and share this morning with them.
17:30hrs Boat excursion to observe the sunset on the Amazon River; waiting for the nightlife to listen the night fauna symphony. During this excursion we will look for caimans, frogs, tarantulas, snakes and anacondas.
18:30hrs Reception with Live Music on board.
19:30hrs Farewell dinner while the ship sails down to Nauta town.
20:30hrs Crew presentation.
Day 4 – Friday Nauta / Iquitos
07:00hr Breakfast on board.
08:30hrs Check-out and bus transfer from Nauta's Town to Iquitos.
10:30hrs Brief city tour around Iquitos to see the famous houses dating from the rubber time era, such as Iron House, Belen Market and more.
11:30hrs Arrive to Iquitos Airport to board your outgoing flight.
Included
*All meals while on board (arrival day: lunch, dinner, cruise days: all meals, departure day: breakfast) on board the Amatista *All excursions & equipment (including rubber boots & rain ponchos).
*Transfers to/from vessel when arriving on recommended flights to Iquitos.
*Entrance fee to Pacaya Samiria National Reserve.
Not Included
*Air tickets to/from Iquitos.
*Cost of medical emergencies (including evacuation).
*Tipping guidelines. Amatista/ We recommend an amount in the range of US$10 per passenger per night for the crew (to be divided among all the crew members) and between US$5 per passenger per night for the guides.
* Please note that these amounts are suggested levels of gratuities and that this is entirely at the discretion of our guests aboard the vessels.
*Any additional transportation services.
*Any additional bar consumptions
Notes
*Rates per person based on double occupancy.
*Rates are valid from January 1st to December 31st 2014.
*Programs and rates are subject to change without prior notice.
*Children rates are applicable under 9 years-old when accompanied by one or two adults in the same cabin – maximum 1 per cabin. We do not recommend travel with children under 6 years-old. Regular rate applicable to children over 9 years-old.
*Excursions' schedules may vary depending on weather conditions and wildlifecycle, in order to protect its natural habitat.
*Visits to the local villages are carefully planned to avoid a negative impact in their cultural identity.
*Additional and private services, as well as interpreters in other languages, available upon request at an extra cost.
Departures
Month Regular Departure Tuesday
January 22, 29
February 05, 12, 19, 26
March 05, 18
April 01, 15, 22
May 13, 27
June 17, 24
July 01, 15, 29
August 19, 26
September 16, 30
October 14, 28
November 05, 11, 25
December 09, 16