Corona Virus info Peru and rest of Southamerica
Update 03-11-2021
Dear Peru traveler,
The world of travels has been shaken up by the Corona virus. BUT South america is OPEN AGAIN !
PERU
*** All airline passengers to the United States ages two years and older must provide a negative COVID-19 viral test .
Here you can see which airline is arriving internationally in Peru, click at international to see
And HERE the latest info from US Embassy about traveling to Peru
No More Quarantaine at arrival Peru !
*Quarantine is not required any more for travelers entering the country, except for Peruvians and foreign residents from South Africa, or who have made a layover in those countries, they must mandatory quarantine at their home, accommodation or other temporary isolation center for a period of fourteen 14 days from the date of arrival in Peru.
You need to present a negative molecular test (PCR), a negative antigen test or a medical certificate of epidemiological discharge. PCR test results must be obtained no later than 72 hours ( PCR) upon arrival
More latest info here with PROM PERU,
To leave Peru ( if you need ) you can get PCR at the airport PREVIOUS APPOINTMENT in Jorge Chávez we have the UNILABS test center. In just 60 minutes you will be able to have the result of your antigen test (average price of 160 soles) But you need to reserve in advance ! We also can arrange that a Lab como to your hotel in Lima to take the Test, They send later on the result to your Cel phone.
ALL Peru is open to Travel .
You have to fill in This form before arrival in Peru and also this FIcha+COVID-19 (1)
And for our office we need FICHA SINTOMATOLOGICA PASAJERO Form
---
Peru is currently vaccinating 16 age +
What vaccines does Peru use?
They have made agreements about the purchase of vaccines that protect Peruvians against COVID-19.
Pfizer: 32.5 millones de dosis.
AstraZeneca: 14 millones de dosis.
Covax Facility: 13.2 millones de dosis. 400 mil de AstraZeneca y 117 mil de Pfizer.
Sinopharm: 3 millones de dosis.
Gobierno de EE.UU: 2 millones de dosis del laboratorio Pfizer donados por el Gobierno de los Estados Unidos.
Country-Specific Information
Double facemasks are now required to enter many establishments, including shopping centers, markets, supermarkets, department stores, and other crowded places.
Machu picchu and all the rest is open again! Incatrail 2 and 4 days open again, permits are sold for 2022 !
Also all other treks are open again !
---
Bolivia
Covid
Bolivia is open again ! Hier up to date
The government has signed formal agreement with Sputnik V, Sinopharm and Sinovac which will provide Pfizer and AstraZeneca. Bolivia has a low population density and the planification is that until September 2021 all the vaccinable bolivians will be vaccinated.
Touristic Attractions
There is no longer quarantine at arrival in Bolivia, all the touristic attractions are open with the exception of the Abaroa National Reserve. Land borders go open again.
You can find info in Spanish
Chile and Argentina open to travel from 31 Oct 2021 Info at Chile + Argentina
---
Find Here more Corona rules
And at the airlines LATAM you also can find the info Airline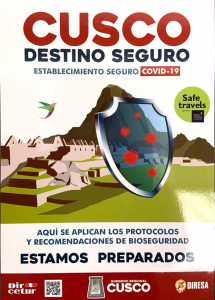 EXCEPTIONALLY during the coronavirus, we managed to get that
1 / You can cancel free of charge if you do this up to 15 days before arrival in Peru during corona block for traveling to Peru( if we can get all cost back from hotels – buses and services in peru)
2 / THIS ALSO exceptional for trekking, including inca trail in (March and April and May and June ) only for the moment to change for an other date in 2021), this means that permits are released that are salable again.
3 / you can change your travel dates free of charge (subject to availability of hotels and hikes for the newly chosen dates) We also hear from most international airlines that this change of dates allows without a service changing fee. If you choose 2021, we have to look if entree fee Machu picchu and local air tickets are stil valid
4 / the only thing we cannot change (at the moment) are the local flights, which are currently very strict and require a changing fee + payment of a difference in price for the other preferred dates.
5 / if you have already made a deposit, this deposit remains valid for another trip within 365 days, counting from the dates you normally had to arrive, without a changing fee.( only Incatrail and Local flights have expenses)
In addition, we try to agree with all the hotels and operators not to increase the price in 2021, so that we can offer the same trip, extended to 2021, at the same price. This is confirmed 100% later.
NOTE that we notice that the hotel you have chosen is difficult this year and does not cooperate for a solution, we may choose another comparable hotel in the same price range next year.
We hope to be of service to you with this. Together we look for the best solution to get through these difficult times! A satisfied customer is our best promotion.
We do our best to keep everyone happy.
Strength in these difficult times, and greetings from
Perú: https://www.gob.pe/8662-ministerio-de-salud-coronavirus-en-el-peru/
Dirk and the Southamerica planet team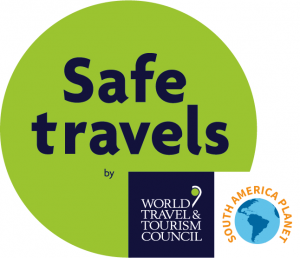 Share this destination with your friends and family
https://southamericaplanet.com/en/ccorona-virus-info-peru-and-rest-of-southamerica/
https://southamericaplanet.com/es/corona-virus-info-peru/
https://southamericaplanet.com/nl/update-corona-virus-info-peru-bolivia/