Corona Virus info Peru and rest of Southamerica, all open again to travel free around!
Update 5 nov-2022
Dear Peru traveler,
SOUTH AMERICA is OPEN AGAIN !
Its now or Never, south America is the safest destination at this moment for your holiday
---
PERU
Good news !
Peru is free of controls for Covid
Everyone is welcome again in Peru, without the need for vaccines!
Come and enjoy all the splendor that Peru has to offer!
Here you can see which airline is arriving internationally in Peru, click at international to see
And HERE the latest info from US Embassy about traveling to Peru
No More Quarantine at arrival Peru !
More latest info here with PROM PERU,
ALL Peru is open to Travel .
Machu picchu and all the rest is open again! Incatrail 2 and 4 days open again, permits are sold for 2023 !
---
Bolivia
Covid
Bolivia is open again ! Hier up to date
We are pleased to announce that the Bolivian government has determined new measures for the entry of foreign tourists to the country. As of the date, travelers must have one of these three options:
1. Certificate of vaccination against Covid19 complete (one or two doses), with at least 14 days before arrival in the country.
2. PCR test with a negative result for those over 5 years of age:
a) Arrival by air: 72 hours before shipment in the country of origin
b) Arrival by land, lake or river: 72 hours before entering the country
With these measures, entry into the country is now more flexible and easier for tourists to arrive.
Currently all borders are open, like our neighboring countries, including Chile, who opens its borders as of May 1st. We are eager to welcome you back to Bolivia to rediscover the natural and cultural wonders that the country has to offer.
---
Chile has re-opened all its land borders with Argentina from the 1st of May.
Chile Info at Chile
Chile: Travel requirements
Foreigners and non-resident Chilean must have health insurance with a specific COVID-19 coverage plan.
Travelers must swear a declaration "Travel Affidavit" no more than 48hrs before boarding. This form will display a QR code as a means of verification. It is available at
www.c19.cl.
It is recommended for people who are not vaccinated or who have an incomplete vaccination schedule to do a test for COVID, but this is NOT a requirement!
The Chilean government will carry out aleatory tests at border crossings.
It is not mandatory to be vaccinated. The vaccine homologation before the Health Ministry of Chile is voluntary. We recommend processing it, since it gives access to the Mobility Pass, which allows entry to restaurants, theaters, and buses, among others
---
Argentina
Info at Argentina
Travel Requirements
Argentines and Foreigners must swear a declaration completed 48hrs prior to arriving in Argentina. It can be obtained at
https://ddjj.migraciones.gob.ar/app/home.php
COVID Insurance will cover the possible events of isolation, hospitalization, sanitary transfers, and any related expense.
It is recommended for people who enter Argentina and who are not vaccinated or who have an incomplete vaccination schedule to do a test for COVID within 24 hours after entering the country. But this is NOT a requirement!
Those who enter the country for less than 24 hours by land, will not have to meet the requirements mentioned above
---
Ecuador
and
Colombia
it has also been open for quite some time with the same restrictions as Peru
Find Here more Corona rules
And at the airlines LATAM you also can find the info Airline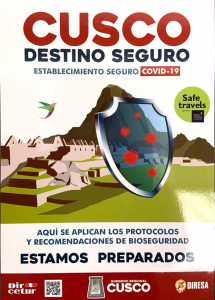 Dirk and the Southamerica planet team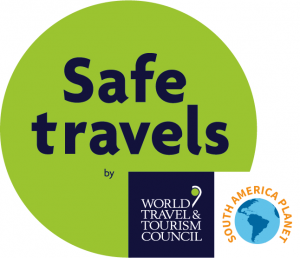 https://southamericaplanet.com/en/ccorona-virus-info-peru-and-rest-of-southamerica/
https://southamericaplanet.com/es/corona-virus-info-peru/
https://southamericaplanet.com/nl/update-corona-virus-info-peru-bolivia/