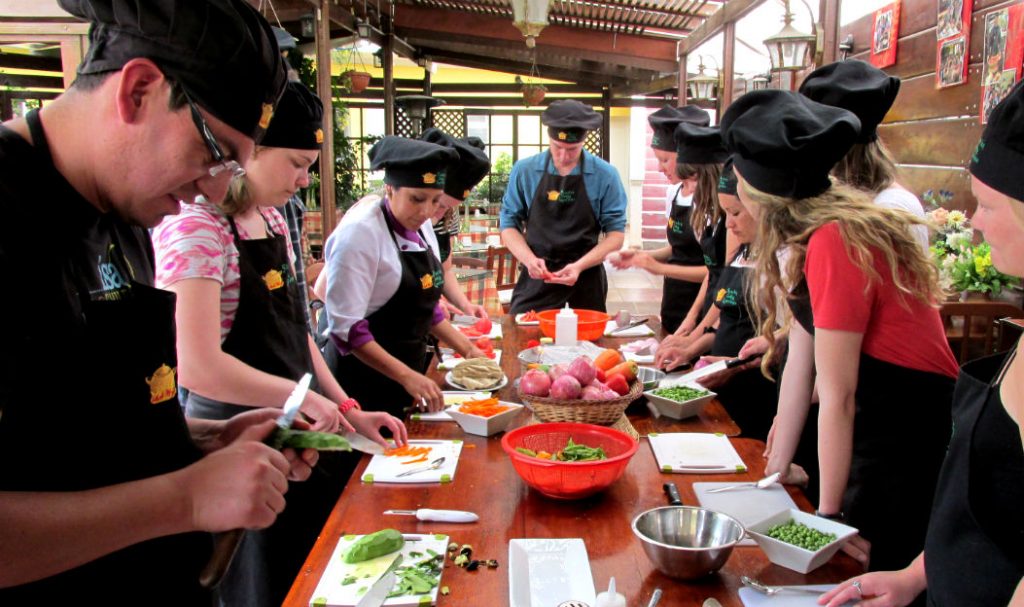 Tour en grupo, Culinary South Peru
Culinary South – Peru group tour / 14 Days with a touch of culture.
Lima, gastronomy, Arequipa, Colca, Puno, Cusco, Machu picchu
Taste and experience the cuisine of Peru with a touch of culture in South Peru
New concept, including meals and excursions!
Group with English speaking tour guide in (only in private from 10 persons)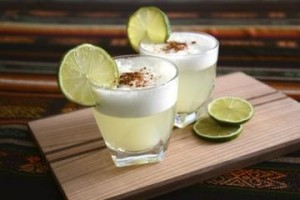 ---
Info: We offer this trip on a single land package. You can buy flights, looking for a promotion, or we can arrange good rates at our brooker. This trip requires the following flights (we can also only buy local flights at local prices)
* Europe – Lima * Lima – Arequipa * Cusco – Lima * Lima – Europe
The trip starts and ends in Lima and we can always do things for or arrange after the group trip Since all reservations and payments of the group trips go through a Flemish recognized travel agency, every traveler is also in the guarantee fund!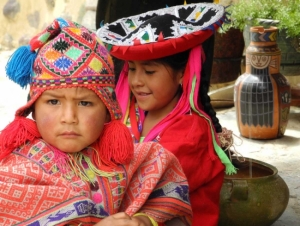 ---
How do we work? Our tours are with an English speaking tour guide. This travels with you and the group all the time. He is not a guide. He is the regulator of all hotels, transport and excursions, as well as a source of information and help with any problem that might arise. He also gives you general information in and about each place we visit, enough information so that you can go out yourself or with others of the group to discover the beauty of these countries! You can always extend the trip, but you must notify us in advance! We mainly promote a lot of freedom and flexibility during our group trips, we call it: "Only in group". When the tour guide arranges the tickets, you choose the things that interest you specifically, so not always with the whole group. Freedom is paramount in this journey! Without a too tight day program.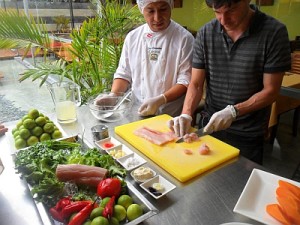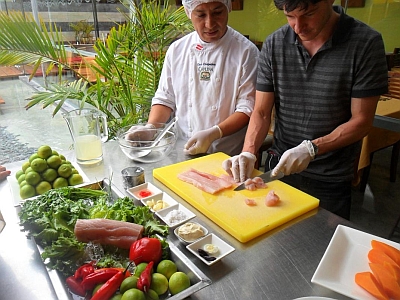 ---
Character of the tour This is a soft journey in Hotel 3 *** version. This trip is suitable for all ages, for open-minded people! A positive attitude is very important! Leave your western glasses at home and enjoy the beauty of this country. Accept that it is different from home, we come to admire the country, not to change! This is a very special trip, unlike our regular group tours. Besides Machu Picchu, Peru has another major attraction: a multi-award winning gastronomy. Peru has been known for years for its TOP cuisine and tasty dishes. In this trip, the emphasis is on scents and colors of Peru. We go to the local markets, do some cooking workshops. The variety of culture, traditions and culinary influences of Spanish African, Chinese, Japanese, Italian and Arabic cuisine are really delicious. Fruit and vegetables also have much more flavor here! In this trip, also different from other trips, all workshops, excursions and some meals are included! So little extra cost!
What is included ?
* All bus transport + 1 train
* All hotels in a mixture of good 3 *** hotels with private bathroom, all very neat and centrally located. All hotels are designed for double rooms, if you want a single room, there is a surcharge and you must report this when booking.If you are traveling alone and you want to share a room with a person of the same or opposite sex, there is no extra cost.
* All buses are based on good local buses, and private buses when described in the program.
* All meals are included throughout the trip (drinks not)
* All the excursions described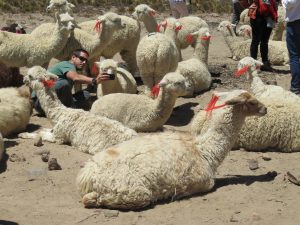 ---
Not included
* drinks.
* International Flight + 2 national flights Lima / Arequipa + Cusco / Lima (we can arrange that!)
* The entrance fees
* Any optional excursions. Everything with the blue sign excursion in front. At the bottom of general information there is a list of approximate prices.
* Everyone is obliged to take out travel insurance before you start this tour.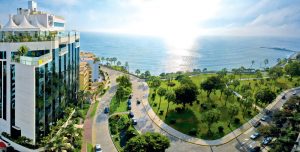 ---
Highlights
* Experience Lima, markets and cooking course
* Arequipa
* 2-day Colca canyon
* Titicaca adventure
* Cusco, the Inca empire with Machu Picchu
* Sacred valley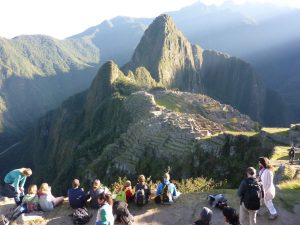 ---
Day 1: Departure from Europe. Departure from Europe to Lima. Lan, Air Europe arrive day 2, KLM, Delta and Iberia the same day, so you have to add 1 extra night to Lima.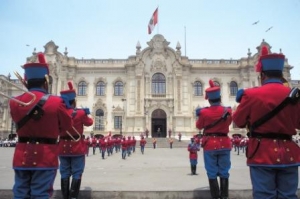 ---
Day 2: Lima Someone from Southamerica Planet will pick you up at the airport and transfer you to your first hotel in Miraflores, the luxurious part of Lima. You arrive early in Lima (if LAN, AIr Europe). You get the first info about Lima. Afterwards there is a welcome conversation from the tour leader when the group is complete. He will give you a briefing on what to expect on this trip. This first day we take it easy after a long flight. Lima was founded in 1535 by Pizarro and is now the home of a large part of the Peruvian population, more than nine million inhabitants. (If you fly KLM or Delta or Iberia, one night hotel & transfers must be included). Our first contact with the scents and colors of Lima / Visit to Chorillos and Barranco (morning) The "colors and flavors tour" Discover Lima in a different way. Hidden places where the local Peruvians go. During this tour we visit several nice places and we can discover and taste the Peruvian delicacies. We visit 2 pleasant districts in Lima, which are not touristy. Chorrillos fishing port / We start our adventure in Chorrillos. Here you can see and experience the local atmosphere, you will learn about this district with its main industry "fishing". We visit the local fish market and learn about the types of fish and products. We also go to the fishing port and discover the Peruvian sea life, we also visit some very photogenic places. Afterwards we drive to the top of the cliff (the famous Costa Verde) to get to know the district, Chorrillos, the area and people. The local market. Of course we keep the best for the end. You have the opportunity to taste different local snacks, as well as learn how they are made. This is a revelation for everyone. Barranco trendy district: This walking tour guides you through a colored district, old mansions and mansions and impressive painted walls, while the guide tells about the life and lifestyle of Barranco. Visit the famous 'Bajada de los Baños' walking path to the sea, the romantic bridge of sighs and visit one of the many local art galleries, which makes Barranco one of the most famous districts of Lima. Take us through this trendiest and most colorful district of Lima, known for its artists and art. Note: We advise you not to eat too much in advance, as we taste different local specialties, snacks and drinks. If you have a diet, let us know! In the afternoon from 5.30 to 9.30 PM we do a tour Tour "street food" del Centro de Lima visit the Plaza de Armas, we learn about the plaza de armas, cathedral. During the walking street food tour we can taste 14 different typical things of Peru, including, stuffed yuca, chilcano, pan con chicharon, chanfainita, chica morada (the famous heavy corn drink), churro, local artisan beer, tamal, emoliente, canchitas , picarones and if desired (optional) the delicious skewer of beef heart anticuchos

---
Day 3: Morning visit local market and cooking course + Flight to Arequipa
In this tour you can experience for yourself what makes this kitchen so special! This cooking class is for those who love traditional food and would like to prepare it at home. You will enjoy the relaxed atmosphere, no videos or heavy texts, but manual work! You make a Peruvian meal, which you can also eat afterwards. We use special ceramic cooking pots as our forefathers used to. This gives the meal an intense natural flavor. We have carefully selected 4 different dishes to learn with chefs, chefs and local callus lovers. We visit the local market, taste local snacks and exotic fruits, cook a professional chef's cooking class, and enjoy your own lunch preparation. It takes about 4 h. Afterwards we have transfer to the airport, where we take a local flight to Arequipa. Transfer to the hotel and first visit to the lively city square. Arequipa is located at 2,325 m in a valley at the foot of the snow-covered El Misti volcano (5,822 m). Many buildings and churches are made of sillar, a pearl nut-like white volcanic material. Arequipa is a modern, rich city for Peruvian standards, but it still has a beautiful colonial center. Dinner in a good restaurant included.
---
Day 4: Arequipa In the morning we walk to the local market of San Camilo, where we see the many fruits and vegetables. At 11 we go to our cooking class, 2 hours with pleasure, cooking in Arequipa. The city known for its excellent cuisine. Within a time span of 1 h 30 min, you will prepare your own Peruvian meal in a small group. No cooking experience necessary. Just good mood and want to do something new. Also learn about Peru, its history and culture as you cook. The open kitchen is in the garden, so no inconvenience from smell or smoke at all. Also vegetarian possible. We also learn to make the delicious Pisco sour, local aperitif drink. I know few people who do not like this! After our cooking class and homemade lunch, we still have time to visit Juanita and Santa catalina monastery! It is a special place to spend an afternoon wandering through. This city itself covers approximately 20,000 m². About 400 nuns lived here in total seclusion for 400 years. The monastery was not opened to the public until 1970. The mummy "Juanita." In the museum Santuarios Andinos you can visit the mummy of the young Inca girl.
In the evening, to close Arequipa wonderfully, we go to Zig zag restaurant, one of the best restaurants in Peru, where you can taste delicious Alpacca on the volcano stone grill. To lick your thumbs and fingers! Hotel Arequipa 3 ***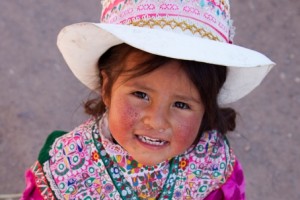 ---
Day 5: Colca canyon with condors Start of the 2 day Colca Canyon tour. Early in the morning we leave from our hotel to the Colca valley. You will be in a private van with an English speaking guide for 2 days. The first day you go to Chivay. We climb considerably and see the landscape change. We reach a reserve where you can see llamas, alpacas and vicuñas. Vicuñas are slender, elegant animals and their wool is the finest and most precious in the world. They are in danger of extinction. We cross a pass of 4800 meters where we stop for a view over snowy peaks and volcanoes. The village of Chivay, is about 3600 meters. The local Indians here wear colorful traditional clothing and special hats that characterize this environment. In the afternoon you can enjoy your day with an excursion in the wonderful hot springs of La Caletta. In the evening we go to bed early as we have to get up early the next morning to meet the condors. Lunch buffet and evening meal included! Hotel in Colca 3 ***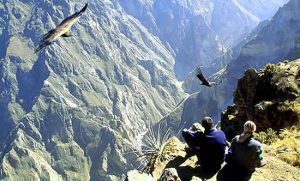 ---
Day 6: Colca – condor -Puno We get up very early around 5.30 am to arrive at Cruz del Condor in time. Driving past the gorge, you will see terraces everywhere in this extremely spectacular canyon, the deepest in the world! The terraces were the only way to grow crops like corn at this height. At the "Cruz del Condor", a point where you have a beautiful view over the more than 1000 meters deep gorge, you have a great chance to see condors. These are impressive animals with a wingspan of more than three meters. The condors use the morning thermals to be carried upwards along the mountainside in large circles. Please note that it is and remains nature, so we cannot guarantee anything, but the canyon alone and the surroundings are definitely worth a visit. See the condor as a bonus! The first condors normally appear around 9 o'clock. They sometimes fly just over the spectators. In the afternoon you drive back to Chivay and we continue on a beautiful road to Puno, with a few stops along the way, to admire the beautiful altiplano. Puno is located on Lake Titicaca. Hotel Puno 3 *** Lunch buffet + Dinner in Puno included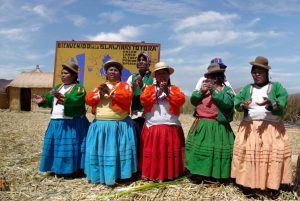 ---
Day 7: Puno Titicaca Today we leave after breakfast for a trip on the highest navigable lake in the world: "Lake Titicaca" and visit the Uros / Taquile islands. Including! The Uros tribe lives separately on Lake Titicaca. They live on fishing and trade with the mainland. A visit to these islands, although touristy, is nevertheless a unique experience. The approx. 300 inhabitants live on floating islands of totora reed on which the small houses are built entirely of reed, as well as the boats. As you walk across the island you can feel the soft ground moving under your feet. The reed is also eaten. It goes without saying that the islands themselves rot away quickly. The soil must therefore be constantly replenished with a new layer. On the largest island there is even a school. Afterwards you sail to another beautiful island: "Taquile". The dress of the people here differs from that of the people of Amantaní. We take a walk on paths between the terraces with small stone houses, which are scattered here and there among the tall eucalyptus trees. On the way we meet knitting men. You imagine yourself in a peaceful corner of the Inca empire some 800 years ago. In addition to tourism, these Indians live from fishing and the few crops they can grow on the island. There are no cars or dogs here. We have lunch at Taquile, a delicious fish from the lake (salmon trout). Then we sail back to Puno, where we spend the night in a comfortable hotel. In the evening we go to a Music and dance performance with included meal. Hotel Puno 3 ***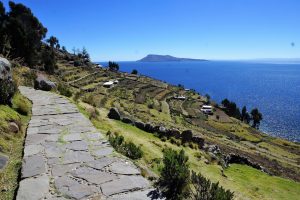 ---
Day 8: bus to cusco In the morning we leave with a good shared bus tour Wonder peru bus to Cusco, the tourist bus with guide and lunch and stops at ruins along the way. The bus travels across the rugged mountains and high plains in about 9 hours across the Andes. On the way you see the landscape slowly changing. We pass the highest pass at La Raya (4300Mt). After this, the landscape becomes much greener and more fertile. We arrive in Cusco in the afternoon where Southamerica Planet awaits us and brings us to our hotel in Cusco. "The Royal City of the Mighty Inca Empire". Hotel in Cusco 3 *** S, evening we dine in one of the many nice restaurants in Cusco. A small local restaurant with a chef who can do magic!

---
Day 9: Cusco/ Cusco means in the language of the Incas: the navel of the world. Once the city was the powerful and religious center of the Incas, Cusco still exudes the mystical atmosphere of the time. In 1533 the Inca city was conquered by the Spaniards. The Spaniards literally built today's Cusco on the ruins of the old Inca city. In many houses parts of Inca walls have been incorporated, in which the typical Inca architectural style can be recognized immediately. It pays to purchase the special Cusco visitor Ticket for 130 sol, which gives you access to almost all important monuments, museums in the city and also the most important ruin complexes in the area. Adjacent to the Plaza de Armas you will find the imposing cathedral with attached the churches El Triunfo, Jesus María and the church La Compañía. The Qorikancha was once the most important and richest temple of the Inca empire. The Santo Domingo Church was built on top of the foundations, but you can still admire the beautiful brickwork of the temples here. Outside the city are interesting Inca ruins such as Tambo Machay (a water temple), Puca Pucara, Qenko and Sacsayhuaman. The latter complex overlooks Cusco and was once a powerful fortress and religious center. Colossal blocks of granite are cut in such a way that they fit together exactly. These four ruins can be visited on foot in half a day, or as an excursion in a city tour or by horse. The street scene in Cusco is very lively with its many Indians and markets. Enthusiasts can go white water rafting on the Urubamba River. You will defy the rapids of this swirling river under the guidance of an expert guide. This tour is also suitable for beginners. You can also go on an adventure by mountain bike to the beautiful salt pans in Maras and Moray, or just visit by bus, but you can also do paragliding and much more! In the evening you can eat in one of the many cozy restaurants and drink a Cusquenia beer in the countless cozy bars and discos. Today we visit the local market of San Pedro and we do a cooking workshop in Cusco. Hotel Cusco 3 **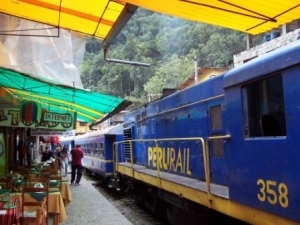 ---
Day 10: Visit to Sacred Valley Today we leave early, transport included in this trip to visit the Sacred Valley of the Incas. Here are the ruins of Pisac and Ollantaytambo. We also go to Pachamanca, a demonstration of typical Peruvian cooking in the countryside, cooking underground. A very special way of cooking. We sleep in the sacred valley, where we have dinner in the hotel.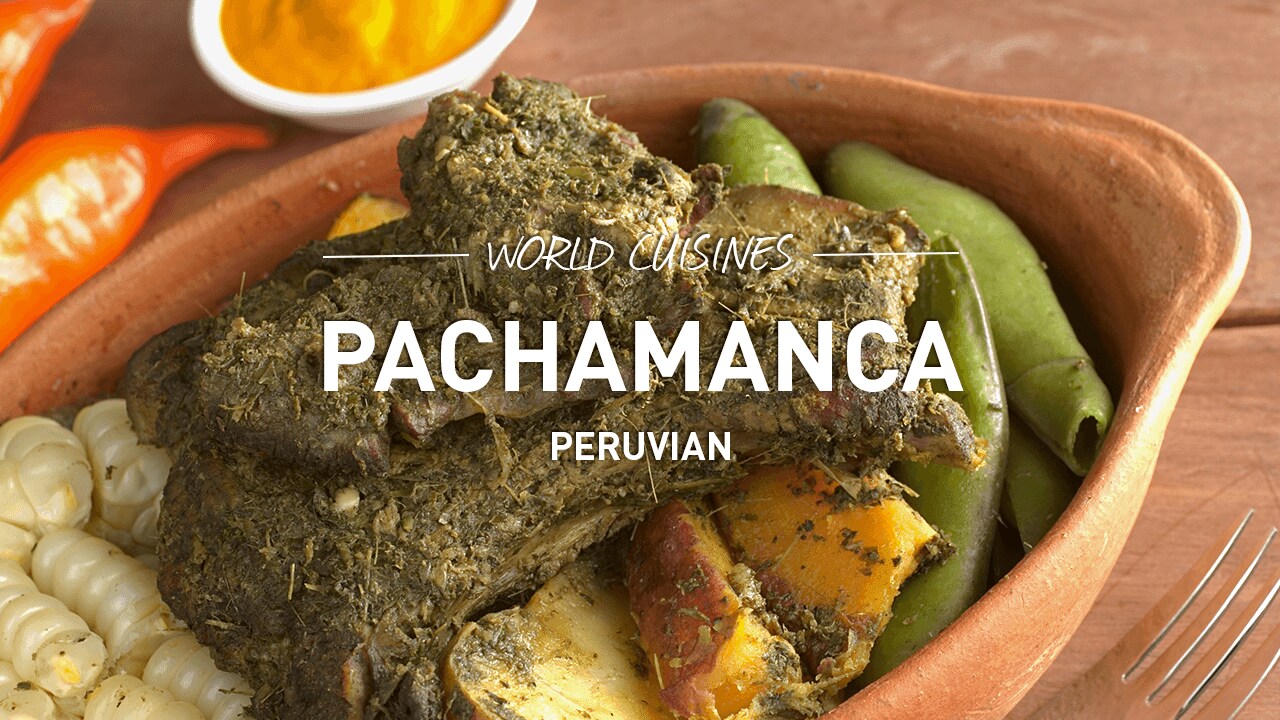 ---
Day 11: Visit to Maras and Moray and train to Aquas Calientes This is a beautiful tour that takes you to the natural salt plates of Salineras. Located in the beautiful sacred valley surrounded by high snow covered mountains. First we drive to Moray, one of the most interesting of the Inca constructions – said to be an agricultural laboratory. The terraced complex has the shape of an amphitheater. This was the ideal place for the Incas to experiment with plant species at different heights. Afterwards we drive further through the town of Maras, to the salt pans. Thousands of salt pans have been in use since the Inca times. Salt water flows from the ground and is collected in basins that dry out in the sun and deposit the salt on the surface. The salt is collected and sold on the local market. Finally we end up in the Station of Ollantaytambo where we have a delicious lunch in the restaurant at El alberque. Afterwards we take the train from Ollantaytambo to Aguas Calientes. The train drives through a beautiful landscape. We end at the edge of the jungle. You can drink a beer on a terrace at the platform. And go to sleep early as we leave very early the next morning for Machu picchu! Hotel in aquas cal and evening meal included
---
Day 12: Machu Picchu – Cusco This day you will leave very early, by bus to Machu Picchu. The main ancient Inca ruin, Machu Picchu, is located at an altitude of 2360 m, so much lower than Cusco. Because the Spaniards never discovered Machu Picchu, the city has been well preserved. It was not until 1911 that the city, after years of being hidden in the jungle, was discovered by the American Hiram Bingham. The city can only be reached by train and bus or on foot. Machu Picchu is beautifully situated on a plateau amidst jagged rock formations. Archaeologists believe it was once a religious city of the Incas, but its exact function is still unknown. There is plenty of time to explore this grand ruin complex with its many temples, terraces and sacred sites. For the classic photo of Machu Picchu, climb a bit up to the Inti Punku (sun gate). You can also do a steep climb of 45min on the other side to the top of the Wayna Picchu, for a beautiful overview ( excluded and you have to reserve far in advance). The people who walk the 4 – day Inca trail cast their first sight of Machu Picchu from the sun gate. English speaking guide 2 h, in total you can stay 4 hours. After some time freedom, we take the train back in the afternoon to Ollantaytambo or Poroy and drive back to Cusco. Hotel Cusco 3 **. We have lunch in Aquas Calientes and enjoy a delicious dinner in Cusco.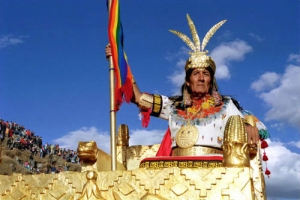 ---
Day 13: Lima Transfer to the airport and flight to Lima. Here we have an international connection to your home. Farewell to the tour guide. After a fantastic Culinary trip / Or extension to the jungle

---
Day 14: Return home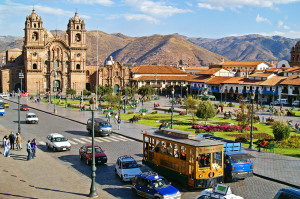 ---
Optional / click on the blue names for the program. You can extend any trip with jungle in Peru, or
1 The waterfalls of iguazu / Argentina 3 days 2 nights WATERFALLS
2 Extension with Galapagos Islands in Ecuador Galapagos
3 extension of 2 or 3 days beach in South Peru Paracas, hotel with pool on the beach BEACH
---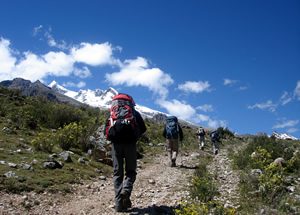 The people who want to walk the very beautiful and popular INCATRAIL, the 2 or 4 days CLICK HERE, must make a reservation very early, together with the reservation of this tour. This trail is so popular that you have to book more than 60 days in advance, even longer in the high season! Incatrail 4 days 339 Euro extra per person Incatrail 2 days 269 Euro extra per person DURING the trip (if after the trip it is more expensive)
---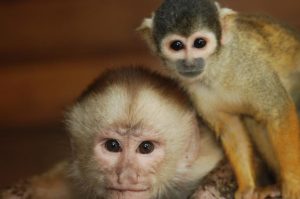 Jungle
People who want to do a 3 day jungle trip during the trip, can do this easily! Make reservations in advance!
Then you fly from Cusco to Puerto Maldonado. Here you stay in a beautiful lodge along the Tambopata river in 2 person rooms with private bathroom. All meals and excursions are included. Afterwards you fly back to Lima and go home. You can do this excursion before or after the trip. Click here
The 3 day jungle excursion without flights during the group trip costs around 289 euros per person based on 2 people, there is a 90 Euro single surcharge
The 4 day jungle trip without flights during the group trip costs around 357 Euro per person based on 2 persons, there is a single surcharge of 100 Euro
Prices depend on which lodge has room. We can also arrange the flights, but you better buy a total package with your international flights
The price includes: – all transfers in Puerto Maldonado according to program; – two (or three) nights stay at Jungle Lodge Corto Maltez or other (based on a double room); – all meals according to program; – various excursions accompanied by an English-speaking guide.
Travel costs are exclusive: local flights, tips, drinks and personal expenses.
---
Help us to help the poor people in Peru! CLICK HERE After a trekking or tour, there are always people who have clothes with them, which they no longer need. Hand it over to our office and we make it happy every year for the poor people in remote villages in Peru.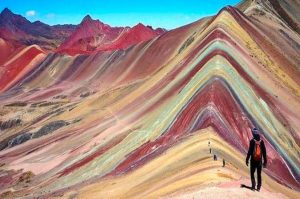 ---
Info Single Surcharge =400 Euro We advise to provide about 790 euro pocket money per person, Sales conditions look below
https://southamericaplanet.com/en/group-tour-culinary-south-peru/
https://southamericaplanet.com/es/tour-en-grupo-culinary-south-peru/
https://southamericaplanet.com/nl/groepsreis-2021-culinair-zuid-peru-groepsreis/