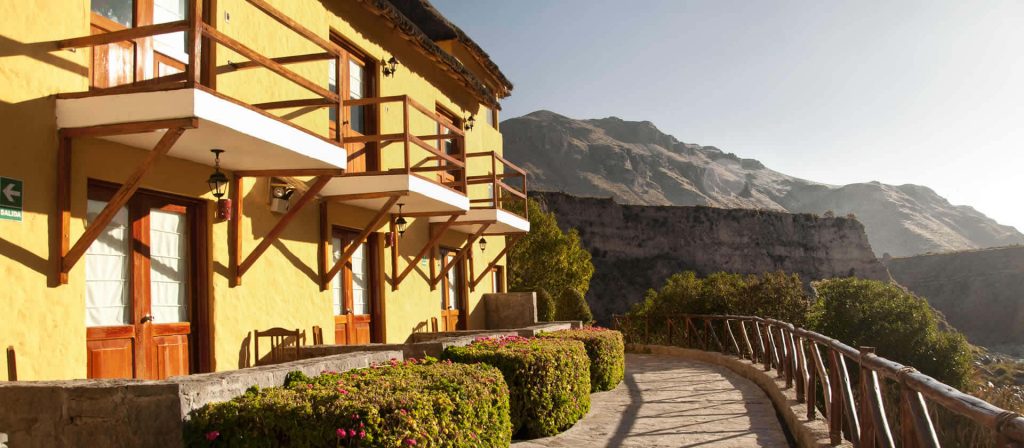 El refugio del colca 4*
Tucked away in the impressive Colca Valley, this rustic-style inn features a thermal bath enclosed by a stone wall.
Fishing trips can be arranged. At El Reugio, guests are welcome to inquire about visits to the cave paintings, 150 metres away. They can also visit picturesque Chivay town, just a 5-minute drive away. Rooms are styled with rustic walls in delicate pale olive shades and feature parquet floors in full 4-star style taste. Some of them have ceilings with decorative wood-paneling. All rooms have modern private bathrooms. A full buffet breakfast with regional jams and treats can be enjoyed daily. The restaurant features panoramic windows with views of the valley and serves Andean food. There is also a small central iron-cast fireplace.