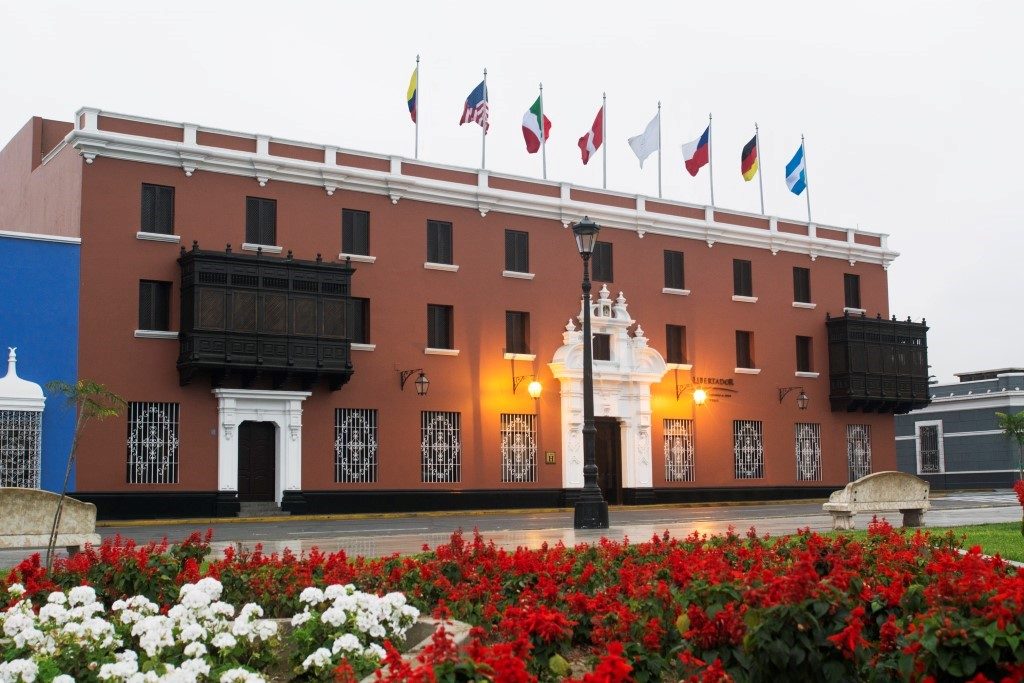 Costa del Sol ( before Libertador)Trujillo 4 * hotel
The most emblematic hotel in Trujillo is located in the main square of the city's historic center, overlooking the cathedral. In our restoration of this historic Mansion, we have strived to maintain the highest level of comfort and luxury for our guests, while preserving its colonial architecture, style and decoration.
It has 73 rooms, with two conference rooms for up to 150 people, as well as a restaurant, bar, gym, sauna, swimming pool and free parking for visitors.
From our hotel in Trujillo we offer a range of activities that provide insight into the dimensions reached by two of the most fascinating cultures of ancient Peru, the Moche and Chimu. These activities include trips to Chan Chan, the Temples of the Sun and Moon and El Brujo, home to the famous tattooed mummy priestess.