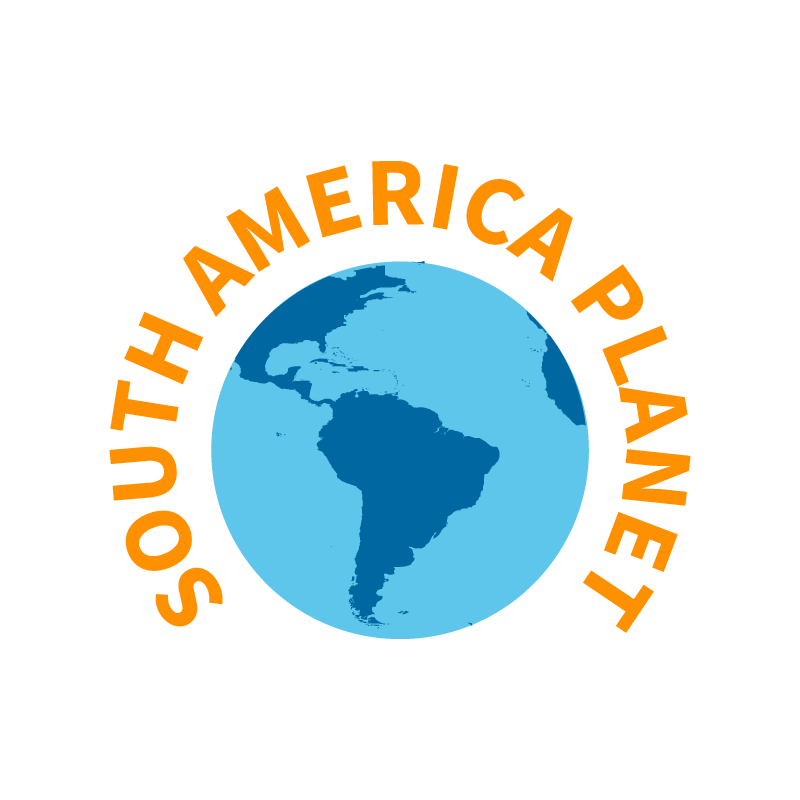 General Information for group tours
Indication of entree fee a person 2020-2021 for group tours only/ Groups with English speaking tour leader , only in PRIVATE !
PERU
Lima city tour ½ day 30 usd ( minima 6 pers) Or international group 25 USD/Paracas reserva 20 usd/ ballestas 21 usd /Huacachina jeep in the sand dunes 29 Usd /Nasca flight over the Nasca lines 115 usd ( if you are over 95 kg you have to pay second seat! )/ tour Chauchilla 18 Usd /Arequipa rafting 38 Usd /reality tour arequipa 30 Usd ( minima 6 pers) /Puno Silustani 22 Usd/ Private from 9 pax 29 Usd/ Puno -Uros 20 usd / Private from 9 pax 25 USD / Puno-Uros + Taquile 34 Usd , Private from 9 pax 58 usd /Cusco city tour 21 Usd , Private from 9 pax 22 usd, Cusco horse ride ( without guide) 19 Usd / rafting cusco 55 Usd, guide at Machu picchu 15 Usd P/P / excursie in trujillo, chan chan, huaca de luna, arco iris, minima 6 pax =42 usd
Incatrail 4 D during the tourgroup, 339 euro /Incatrail 2 d during this tour 289 Euro/ sacred valley 22 usd P/P /Private from 9 pax 29 Usd P/P, Cusco Mountainbike salt panns 55 usd/ jungle extencion ( depending what lodge) 3 days 289 euro /4 days 357 euro ( excluded flights) price a person based on 2 persons in double room. There is single surcharge
BOLIVIA
Potosi silver mines (minima 4): 35 usd, Coroyco mountain bike 100 usd, Chacaltaya (minima 4) 48 usd, Tihuanacu (minima 4) 36 usd, city tour la paz + moonvalley + kabelcar (minima 5 pers) 47 Usd, Tarrabuco Bus to Market 15 Usd , incatrail 1/2 day in Sucre 60 usd( minima 4 pax)
Indication entree fees
Peru/ Colca canyon 70 sol , hot springs 15 Sol /cusco visitor ticket 130 sol /entree Machu Picchu 158 sol /airporttax Nazca 30 Sol/ pier tax Paracas 13 Sol / bus up and back machu picchu 25 usd, entree fee cathedral cusco 25 sol, Wayna Picchu Permit 16 Usd
Bolivia /entree fee Inca wasi island 30 Bol , entree fee 3 days salt lake tour 130 bol, entree fee tihuanacu 15 usd, entree fee chacaltaya 5 usd, entree fee moon valley 3 usd
What to bring with you
* We advice to travel as light as possible, around 15 -20 kg kg a person, we prefer a backpack or travel bag, we don't like suitcases while they are hard to travel in local transport and buses.
* Clothes, in this tour we go from the coast to the highlands, in may its autumn, so it can be cold at night and at high altitudes, so prepared for cold and warm, good walking shoes, sunscreen, waterproof clothing, alarm clock, lip salve, personal medication, travel dictionary and don't forget, if there is something you miss, you always can buy cheaper in those country's !
Money and Passport
* We advice to bring pocket money, this in a combination of cash/and credit card. This money is for the cost of the excursions, the meals and drinks in the restaurants, your souvenirs etc..Its just an indication to eat normal and do the indicated excursions ( not included Incatrail, Nazca flight and Jungle extension in pocket money), everybody spend different!
*The money in Peru is the Nuevo sol, EURO is widely accepted around Peru, you better bring around 150 USD to pay the excursions /airport tax and entree fee, in case your credit card don,t work.
*Credit cards like Master card /Visa are widely accepted, every place we go have ATM machines. Also in Bolivia( count on 6 % extra charge) For Argentina , better to bring some Cash USD.
*No visa is necessary for countries of Western Europe /Asia/North or South –America/Australia/New Zealand/South Africa. With a valid passport the tourist card allows you up to 90 days in Peru( Bolivia is different, just ask your embassy)
* each person is obligated to let take a copy or scan of his passport and entree stamp in Peru. We need this to show national tax offices. If we dont get this copy, we are obligated to charge 18 % government tax extra. This 18 % tax also apply for clients who stay longer than 30 days in 1 time in Peru.
Climate
The Andes mountains have a lot of influence at the climate. The coast is one big dry desert, the Andes have high temperatures in springtime/daytime if the sun shines, In the evenings it can be cold. The best time to travel Peru and Bolivia: dry season, from may till October. The temperatures are some lower, but the sky is mostly clear with less rain. But be prepared, showers of rain, can be all year around! For Patagonia – Argentina its Nov – Dec – Jan – Feb
Medication
Altitude sickness can appear in Peru and Bolivia, but after 2 days you get used to the altitude, you feel some headache, but we climb slowly.
PS: People who have hart or Long problems, better contact first a doctor before travelling to high altitudes. Peru don't ask officially vaccinations, exception for Manu: for Manu you have to take against yellow fever. Officially Bolivia ask Yellow fever !
We advice that you take some vaccinations like:
– Hepatitis-A
– Bolivia Ask official yellow fever
– DTP (diphtheria, tetanus, polio);
You have to start with these vaccinations about 6 weeks before departure.
Don't drink tap water!
For more info, look at Fit For travel
General
Southamerica Planet wants you to enjoy your holiday of a lifetime with complete success. Please read the following conditions carefully as it is your contract with Southamerica planet. We don't want to make you afraid, but we like to be very clear! Because of the adventures character of this tour, some unexpected circumstances can appear. That's why we maybe have to change the program or parts of it. Southamerica Planet do everything to follow the booked program, but it can appear that for example, roads are unexpected not possible to drive because of heavy rain, buses break down, local flights are cancelled or are delayed, strikes of all the transport .We only change the program to guaranty the safety of the group , and in communication with the group. We keep the right to change the program before or at that moment like, day schedules, hotels, transport or excursions. This is and stay a tour with an adventures character. The changes in the program happens mostly in conversation with the client, but the travel agent always have the final decision ! If there are some changes before departure, than everybody gets a mail with clearly indicated the changes. The extra travel –or hotel costs are for the members of the tour. The travel agent always think what's the best or safest for the client! In normal circumstances, the tour follows the official program! Our prices do not include, meals not specified in your itinerary, personal expenses, personal insurance, and tips. Southamerica Planet will not pay compensation if forced to cancel or change your tour because of war, threat of war, riot, civil strike, industrial dispute, terrorist activity, natural or nuclear disaster, fire or extreme weather conditions, epidemics or health risks, technical or maintenance problems with transport, closed or congested airports or ports, changes imposed by re-scheduling or cancellation of flights by airlines, the alteration of airlines or aircraft types, or similar events beyond the control of Southamerica planet. The client is also responsible for personal belongings. Clients undertake the tours, treks or expeditions, featured in our programme, at their own volition.
Travel information
This information makes part of the contract with Southamerica planet. Read it well before booking! Clients must be in possession of, and are responsible for arranging a valid passport. Information about these matters or related items (climate, clothing, baggage, etc) is given in good faith but Southamerica Planet can not be held responsible for any of this information.
RESPECT AND ENVIRONMENT
It is very important to travel with respect for nature and culture. Treat the local people with respect and respect their local values. Also leave the smallest possible footprint on the environment, sort all your waste, leave nothing behind and limit your use of water and electricity.
How to make a reservation?
The easiest way to reserve a Southamerica planet tour is by fill in the reservation form at this website. BOOKING THIS TOUR, Some days after we received your reservation, we confirm if there are still some places available on the date of your choice. Than we ask 40 % deposit of the total amount, the other 60%, you can pay 5 weeks before departure. This payment you can do at our Belgian Co travel agent for groups, for individual direct payment to our account in Peru in USD or Euro. After payment you receive a mail with confirmation of your payment. After full payment you receive the address of the first hotel. A booking is accepted and becomes definite only from the date when Southamerica planet sends out a confirmation invoice (once we have received your deposit) at which point a contract exists and the deposit becomes non-refundable and non-transferable.( depending the situation) Give us also your telephone number to contact you if there are last minute changes.
Ones you find the tour of your choice, don't wait to long to make a reservation! We only do 2 tour groups a month, so there are not many spaces each month!
Departure of the tour
A tour of Southamericaplanet in general always start, but it,s possible that we don't get minimal amount of clients for a tour, what is 10 bookings. In that case we contact you minima 6 weeks before departure to inform you. No message means automatically departure of the tour. If the tour don't go, than Southamerica planet can make a special alternative program to your needs on individual base.
Changes and extension possibilities
*It is possible to arrive earlier than the group, also to depart later than the group. This you have to tell us in advance together with your reservation, so we can arrange something for you. Depending on flight prices.
* We can arrange some extra nights, before or after the tour. Let us know your date, time, flight number and carrier of arrival, so we can arrange the transfer in Lima to the hotel
* You can extend your trip with a jungle arrangement in Manu or Puerto Maldonado /Tambopatta or iquitos, even some days at the beach .
Insurance
Clients are obligated and responsible for ensuring that they have adequate cover for the full duration of the tour in respect of medical expenses, injury, death, repatriation, cancellation and curtailment. It is our policy to check the validity and cover of your insurance policy and we hold the right to refuse travel to anyone whose insurance does not satisfy these criteria..
Emergency 24 h service
24-h of your private travel insurgency, but we have offices in Peru/Cusco and Lima. Here Peruvian people are working and its always possible to contact them 7 days a week 24 h for emergency. They now there country better than anyone ells and have the best contacts !
Cancellation
Should the client wish to cancel, cancellation charges will be imposed. These are calculated from the day written notification is received by Southamerica planet. The charges are shown below:
56 and more days before departure: 15% of the total price
56 to 42 days before departure: 30% of total price
28 days to 14 days before departure: 75% of total price 14 days to 7 days : 90% of price, less than 7 days 100% , for Incatrail, flights and entree fees Machu Picchu it,s never possible to cancel or to have refund!
Keep in mind, if you ae over 95 kg, and have Nasca lines flight reserved, you have to pay a second seat for security reasons.
We strongly recommend that full insurance is taken out, which includes cover, under certain circumstances, against the loss of deposit or cancellation charges.
Ones airline tickets are emitted, there is no refund of the flights. Same with incatrail, ones permit is bought there is no refund of the Incatrail.