Hotel Inkarri 3* Cusco Peru
The Inkarri (or Inkari) myth is one of the most famous legends of the Inca.
When the spanish conquistadores tortured and executed the last ruler of the Inca people, Atahuallpa, he vowed he would come back.
Buried under the earth he will grow until one day, when he will rise, take back his kingdom and restore harmony in the relationship between the Pachamama (mother earth) and her children. Since it has passed on orally for many generations, several different versions of the Inkarri myth exist.
The name Inkarri probably evolved from the Spanish Inca rey (Inca king).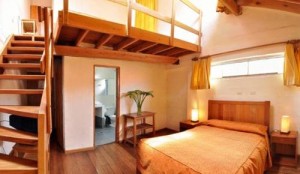 ---
Our services
36 comfortable rooms with private bathrooms, hot water 24 hours.
Breakfast is included.
Transfer at your arrival is included.
Laundry service.
TV with cable in all the rooms.
All tours and excursions can be booked through the hotel.
Luggage storage facilities for free.
English and German spoken
Free Internet and WIFI.
Heaters in all rooms.
Hair Dryer.
Phone in each room.