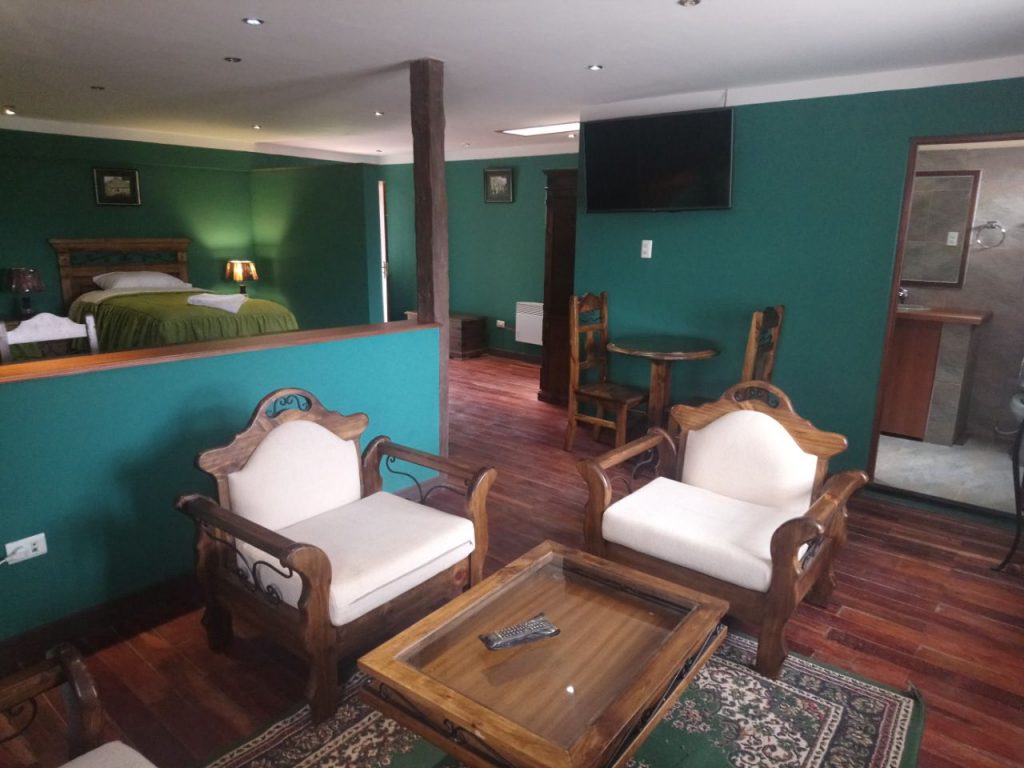 Santa monica hostel 4 * Potosi
This is a new hotel Santa monica in Potosi.
Colonial style with in front one of the best restaurants of Potosi, La trufa negra, they serve lunch buffet
The rooms are round a smal courtyard.
Central located in pedestrian street of Potosi
Heating, internet and breakfast.