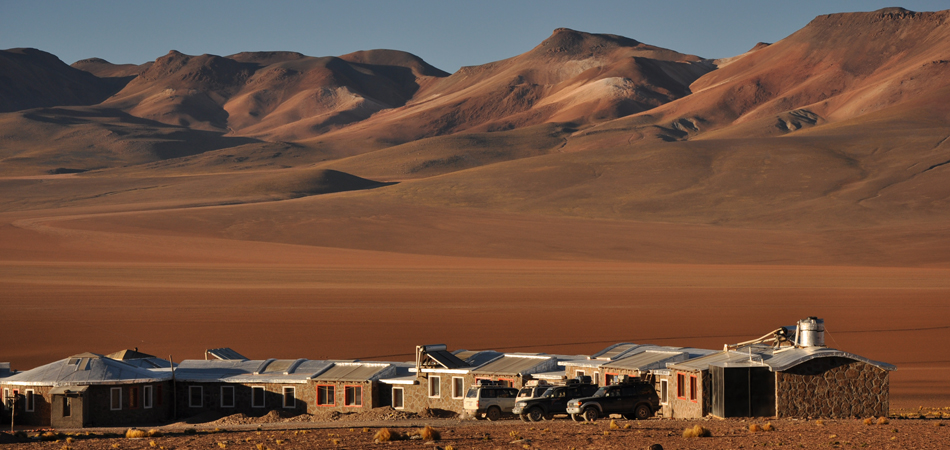 Tayka hotel disierto
The Tayka hotels are a local community-owned hotel network located in the Uyuni region in Bolivia, close to one of earth's most incredible places: the fascinating Salar de Uyuni. These hotels provide easy access to Uyuni's most spectacular sights.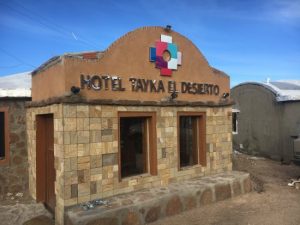 ---
The Tayka hotels are some of the best hotels in the Uyuni region. Al-tough they are not luxury, each one of them provide rooms and common areas with a combination of exquisite simplicity and magnificent views, offering the visitor a cozy and comfortable stay.
Room Amenities:
The rooms are basic but cozy and comfortable.
All rooms have private bathrooms with hot water, heating (although not 24 hours a day) and cleaning service.
Hotel Tayka del Desierto (Spanish for Tayka Desert hotel) is located in the heart of the Siloli desert. Nestled into a small hillside, the visitor feels literally in the middle of nowhere.
The walls has been made out of volcanic rocks.
Hotel Services:
Guests staying at Hotel Tayka del Desierto can enjoy breakfast, lunch or dinner at the hotel restaurant with a view over the Siloli desert.
The hotel is warmed meanly by solar energy.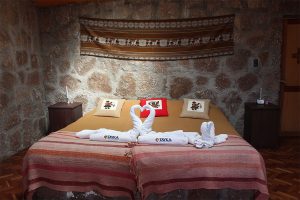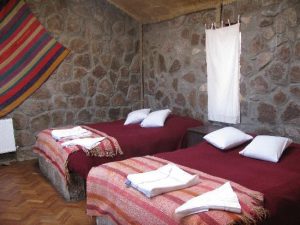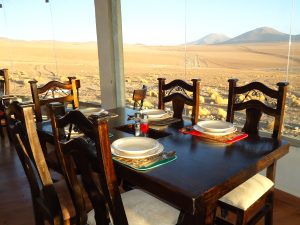 https://southamericaplanet.com/en/tayka-hotel-disierto/
https://southamericaplanet.com/es/tayka-hotel-disierto-2/
https://southamericaplanet.com/nl/tayka-hotel-disierto-3/