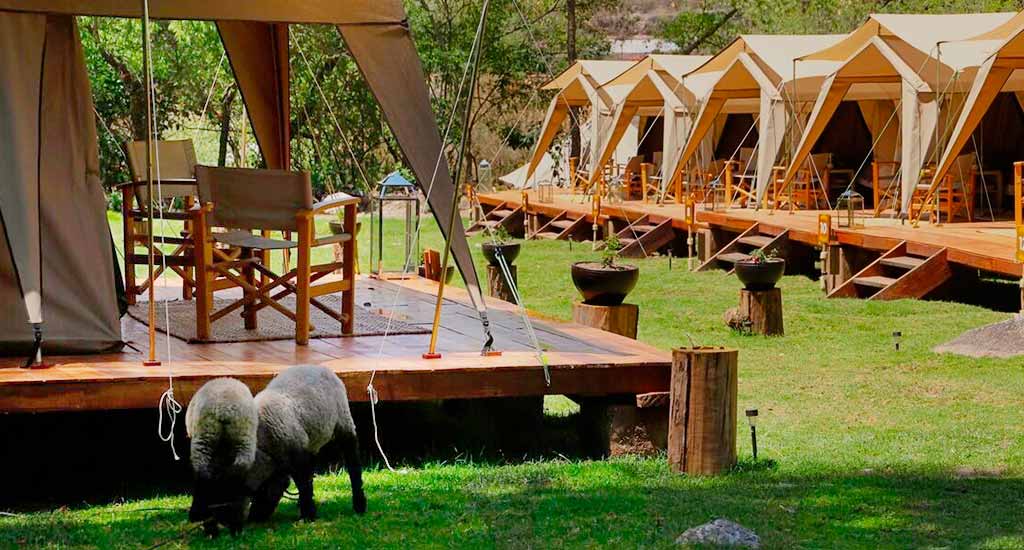 Chaska Ocupi, Luxury tents in the sacred valley
Chaska Ocupi, which in the Quechua language means "under the stars", offers the experience of enjoying a few days of rest and relaxation in tents carefully conditioned for the comfort of our guests.
One hour from the Imperial City of Cusco, in the heart of the Sacred Valley of the Incas, we find Chaska Ocupi Forest Glamping, it is a magical place that will transport us to ancient times in the Andes, surrounded by nature, between imposing mountains that seem to be sculpted. close at hand against blue skies and cool glacial breezes.
Our camp is located in the town of Urubamba, at 2,870 meters above sea level, a small town that, despite the passing of the centuries, has preserved that charm of yesteryear, still being the place where people from all corners of the planet converge, thus creating a unique cultural atmosphere in the Peruvian Andes.
Chaska Ocupi offers us the experience of camping outdoors and enjoying the various attractions that the Sacred Valley offers us such as archaeological monuments, adventure sports, ecology, history, gastronomy, culture, art and beautiful Andean landscapes, also offering us the opportunity to visit neighboring communities and involve them in our journey and thus build a unique story.
Our hospitable and friendly human team will do everything to provide each traveler with an experience of comfort and closeness to nature and Andean culture, thinking of every detail and creating special situations.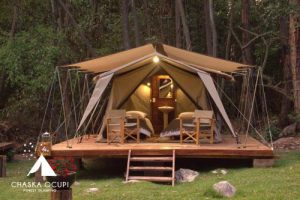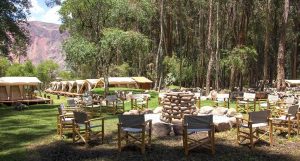 https://southamericaplanet.com/en/chaska-ocupi-luxury-tents-in-the-sacred-valley/
https://southamericaplanet.com/es/chaska-ocupi-luxury-tents-in-the-sacred-valley-2/
https://southamericaplanet.com/nl/chaska-ocupi-luxury-tents-in-the-sacred-valley-3/