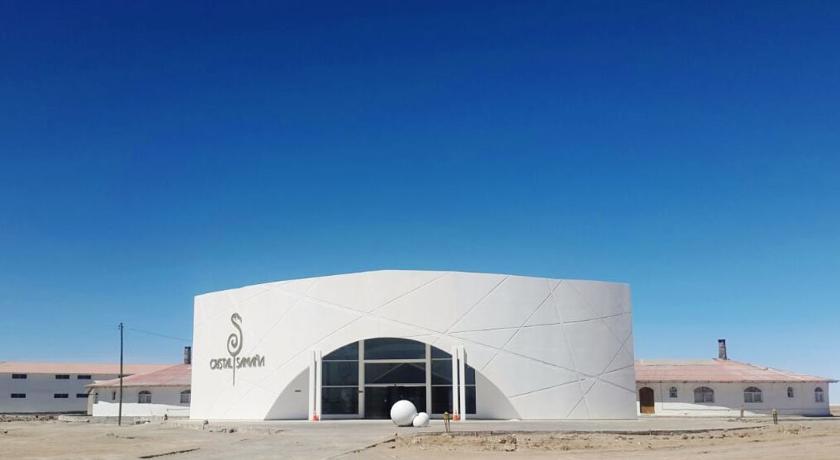 Cristal samana 4* Salthotel uyuni
Enjoy an Unforgettable Stay
The Cristal Samana Hotel has the privilege to be located at she shore of the Uyuni salt flat. Starting from the welcome, we offer services and commodities to our visitors in a very special way, so that they will remember us and their unforgettable stay.
---
The hotel's design is based in the Feng Shui architecture. You can feel the flow of positive energy generated through the stimulation of the five senses. The warmth of the personnel and the place will merge with the sensation of feeling at home, with all the confort you can find in the city
Double room
We have more than 60 rooms of this type, with an average surface of 35 sq m, equipped with electric sheets, cable TV, safe box, private bathroom, center heating, energy sources of 220V and most of them have a view of the salt flat.
Enjoy the intimacy with your loved one in a room of 47 sq m that has a hall with a view that will allow you to appreciate the majestic Uyuni salt flat. The room is fully equipped, just like the rest of the rooms, with electric sheets, cable TV, safe, private bathroom, central heating and energy sockets of 220V. Please ask for our special offers and decoration deals for honeymoons.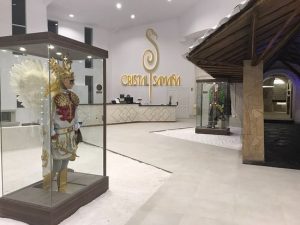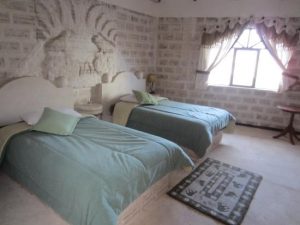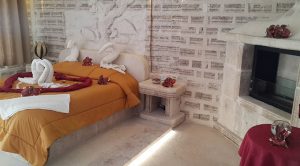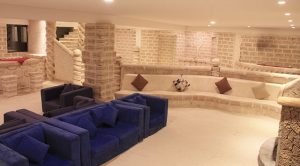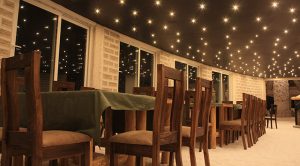 https://southamericaplanet.com/en/cristal-samana-4-salthotel-uyuni/
https://southamericaplanet.com/es/cristal-samana-4-salthotel-uyuni-2/
https://southamericaplanet.com/nl/cristal-samana-4-salthotel-uyuni-3/