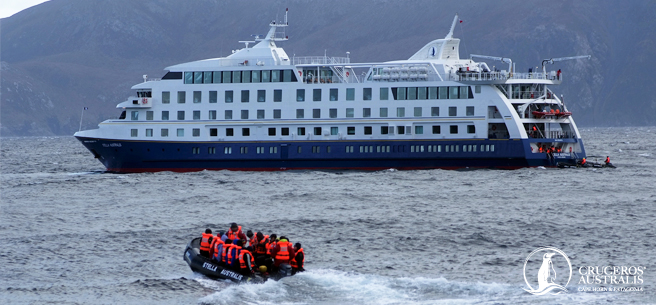 Crucero con Mare Australis, los fiordos en la Patagonia
Crucero con Mare Australis (máx. 200 pasajeros) Crucero de 5 o 8 días/ Tierra de fuego desde Punta Arenas Chile hasta Ushuaia Argentina o al revés
Individual: fechas de salida fijas
Haga clic en el nombre azul para DATES AND PRICES 2020-2021
Somos una compañía de cruceros de expedición de lujo que navega por los fiordos y canales de Tierra del Fuego, ubicada en la Patagonia chilena-argentina. Desde 1990 hemos transportado pasajeros de diferentes nacionalidades para explorar una de las regiones más bellas y remotas del mundo, llevando a cabo un tipo de turismo de interés especial, con guías expertos y expediciones del zodiaco. Somos conscientes de que navegar a través de un ecosistema tan prístino es un privilegio, por lo tanto, llevamos a cabo nuestras operaciones de manera sostenible, para preservar el entorno natural e inexplorado como los conocemos desde que comenzamos nuestras rutas de exploración, hace casi 30 años.
Anualmente, entre los meses de septiembre a abril, nuestros barcos Stella y Ventus Australis cubren una ruta de 4 noches entre las ciudades de Punta Arenas en Chile y Ushuaia, en Argentina, pasando por puntos de referencia en el paisaje de la Patagonia, como el Canal Beagle y Cabo de Hornos. Nuestro servicio a bordo es todo incluido, con gastronomía de primera clase, barra libre y un programa de expedición dirigido por guías expertos, capacitados en glaciología e Historia Natural de la Región de Magallanes y el Ártico chileno.
Debido a nuestro excepcional servicio a bordo y a nuestra reconocida trayectoria, hemos recibido importantes premios como los mejores premios Travel + Leisure World Awards y los Cruiser's Choice Awards, en la categoría de Mejor pequeño crucero en Sudamérica.
TIERRA DEL FUEGO
Descubre el rincón más remoto de la Patagonia.
A bordo de una de nuestras embarcaciones, Ventus y Stella Australis, podrá admirar el majestuoso Cabo de Hornos, la Cordillera de Darwin y el Canal Beagle, entre otras gemas del paisaje patagónico de Tierra del Fuego. Ubicado donde termina el continente americano, El archipiélago desconocido de Tierra del Fuego ha atraído a navegantes y exploradores a lo largo del tiempo. Desde Fernando de Magallanes hasta Charles Darwin, muchos hombres de renombre se han aventurado a descubrir estas tierras lejanas, aún inexploradas hoy en día. A lo largo de nuestra ruta, conocerá hitos geográficos y paisajes naturales conocidos en todo el mundo en un viaje inolvidable de descubrimiento y aventura.
Nuestra flota
Especialmente diseñados y construidos para navegar por los canales más australes del mundo, nuestros barcos Ventus y Stella Australis tienen una capacidad máxima de 200 pasajeros. Seguimos estricta seguridad protocolos que nos permiten viajar en las rutas más estrechas, donde los barcos más grandes no pueden aventurarse.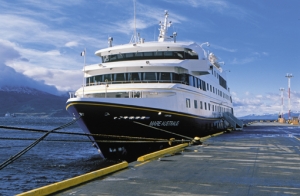 ---
Fiordos de Tierra del Fuego – itinerario Haga clic en el nombre azul para el Programa del día a día
Itinerary Fjords of Tierra del Fuego Punta Arenas – Ushuaia 5 Days 4 Nights
4 noches | Punta Arenas – Ushuaia
Day 1: Punta Arenas
Day 2: Ainsworth Bay – Tuckers Islets*
Day 3: Pía Glacier – Glaciares Alley**
Day 4: Cape Horn – Wulaia Bay
Day 5: Ushuaia
* Esta excursión es reemplazada por el glaciar Brookes en septiembre y abril.
** Esto no es una excursión.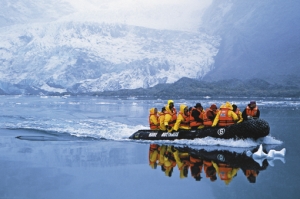 ---
Patagonia Explorers – itinerario Haga clic en el nombre azul para el Programa del día a día
Patagonian Explorer 5 days 4 Nights Ushuaia to Punta Arenas
4 noches | Ushuaia – Punta Arenas
Day 1: Ushuaia
Day 2: Cape Horn – Wulaia Bay
Day 3: Pía Glacier – Garibaldi Glacier
Day 4: Águila Glacier – Cóndor Glacier
Day 5: Magdalena Island* – Punta Arenas
* Esta excursión es reemplazada por la Isla Marta en septiembre y abril.
---
También tenemos un programa de 8 días, mira este enlace
Ushuaia Darwin's Route from Ushuaia to Ushuaia in 8 Days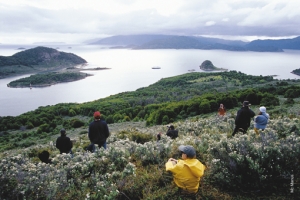 Los fiordos chilenos / argentinos son una de las zonas naturales más puras del mundo. Debido a las montañas empinadas de los Andes, los caminos son casi imposibles. Es por eso que en Chile estos fiordos solo se pueden visitar en barco o a pie
Desde finales de septiembre hasta finales de abril, los cruceros del barco Mare Australis recorren este hermoso paisaje. Durante el viaje hay excursiones diarias para aterrizar en botes Zodiac. También hay conferencias diarias sobre la flora y la fauna de la zona. Para estas excursiones no necesita tener ninguna experiencia, todos pueden hacer esto, por todas las edades.
Podemos organizar su viaje adicional en la Patagonia, desde Ushuaia podemos organizar traslados, tours en hoteles, solo déjenos ahora su programa, ¡también podemos organizar el hotel y el traslado en Punta Arenas!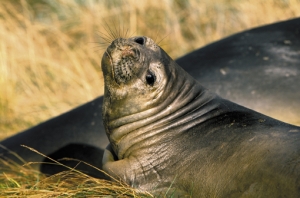 ---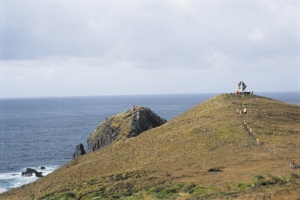 https://southamericaplanet.com/en/cruise-with-mare-australisthe-fjords-in-patagonia/
https://southamericaplanet.com/es/crucero-con-mare-australis-los-fiordos-en-la-patagonia/
https://southamericaplanet.com/nl/cruise-met-mare-australis-het-fjordengebied-van-patagonie/