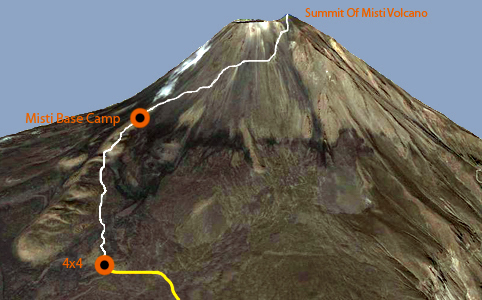 Beklim Misti vulkaan (5,825 M) 2 dagen
Vanuit Arequipa, colca canyon, Peru
Voor deze trekking kan je best eerst de Colca canyon bezoeken of reeds van Puno komen om aan de hoogte te wennen.
Dit is een tour voor avontuurlijke reizigers!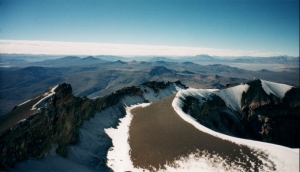 ---
Dag 1:
Een privé voertuig pikt je op bij je hotel en 2 uren later komen we aan bij de basis van de Misti vulkaan (3300 m) De landschapsveranderingen zijn dramatisch. We kamperen op 4300 meter om te acclimatiseren. Het uitzicht over Arequipa bij nacht is zeer mooi. Je ziet het licht van de stad en van de sterren in de lucht, terwijl het licht van ons kampfornuis een warme kop thee en een gekookte maaltijd verstrekt.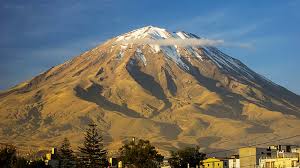 ---
Dag 2:
Een vroeg ontbijt met coca thee (een kruidenthee van coca bladeren die helpt om aan de hoogte te wennen). Na het ontbijt beginnen wij aan de klim van 5 tot 6 uur tot aan de top. De bovenkant is een natuurlijk waarnemingscentrum. Op afstand zie je de vulkanen van Chachani en van Picchu Picchu, de nationale Reserve van Blanca Aguada, het Meer van Salinas, de stad Arequipa, kleine dorpjes en natuurlijk de unieke en mooie krater van Misti zelf.
Deze ligt op een hoogte van 5825m! Al de energie die je bij het beklimmen van de Misti besteedt, wordt teruggegeven tijdens de afdaling. Indien je wenst, kan je lopen, skiën of glijden tot onderaan de berghelling. De helling is samengesteld uit zand en lava en beschermt je stappen. Zo kan je gemakkelijk remmen wanneer het nodig is. We pakken onze camp site in en dalen dan twee u verder tot aan de plaats waar ons vervoer ons de dag voordien verliet. Wij keren terug naar Arequipa en komen daar aan rond 18.00 u.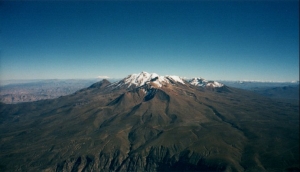 ---
Inbegrepen:
*Privé vervoer
*Professionele berggids
*Klimmateriaal (tent, matrassen enz )
*Alle maaltijden op de vulkaan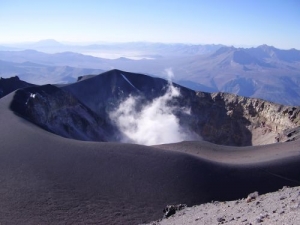 ---
Niet Inbegrepen:
*Slaapzak
*Warme kleding
*Zaklamp en batterijen
*Water (4 liter/per persoon vereist)
*Snacks
*(alles kan in Arequipa worden gehuurd indien nodig)
---
Wat hebben we nodig voor reservatie?
*Een scan of foto van je paspoort
*je gewenste vertrekdata
*We vragen 40 % waarborg via Visa Online of Pay pall via onze website ( +5.5% kosten die kredietkaarten ons aanrekenen ) of via wetravel 4,5 % de rest betaal je in Cusco in ons kantoor voor de start van de trekking. Indien je niet voor de trek naar Cusco komt, vragen we 100 % deposit. Klik op het gewenste logo aan de rechterkant van deze website.( Wetravel aan ons vragen )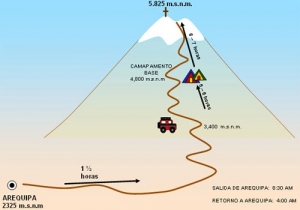 Al de trektochten kunnen ook in Privé
https://southamericaplanet.com/en/climb-misti-volcano-5825-m-2-days/
https://southamericaplanet.com/es/escalar-el-volcan-misti-5-825-m-2-dias/
https://southamericaplanet.com/nl/beklim-misti-vulkaan-5825-m-2-dagen/