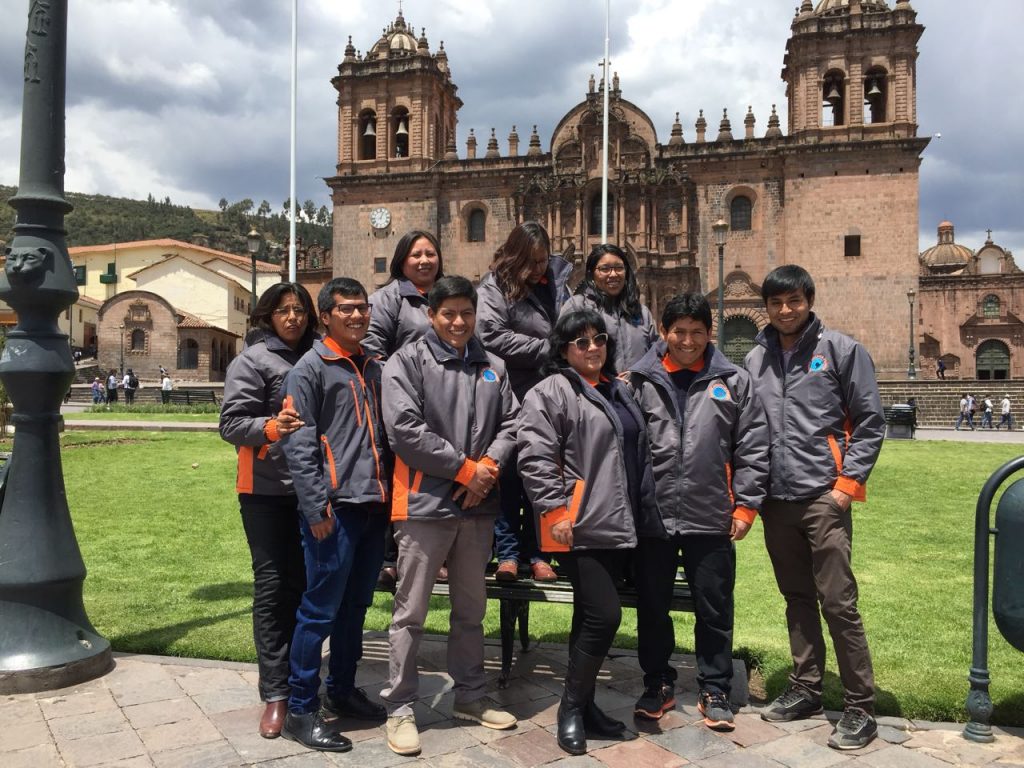 Milieu
SOUTH AMERICA PLANET VERBIND ZICH AAN HET MILIEU
We moeten het milieu beschermen om geen ernstige problemen voor toekomstige generaties te veroorzaken. In veel gevallen vereist de productie van elektrische energie de verbranding van grote hoeveelheden brandstof, wat de opwarming van de aarde verergert. We minimaliseren het elektriciteitsverbruik in kantoren en in alle operaties, met de volgende maatregelen:
Gebruik van spaarlampen.
Vereisen het strikt noodzakelijke elektriciteitsverbruik van kantoorpersoneel, zonder lampen, apparaten, enz. per ongeluk aan te laten of in stand-by te laten staan.
Begeleiden van het veldpersoneel (dragers, koks, gidsen, enz.) en ook al onze partners, zodat ze bij hun activiteiten, zowel werk als privé, te allen tijde elektriciteit besparen en ook, met grote hoffelijkheid, klanten informeren over deze praktijk .
Maak op de juiste manier gebruik van verwarmingssystemen, airconditioning en dergelijke.
Gebruik hernieuwbare energiebronnen, zoals thermische zonne-energie om onze lampen op te laden en in andere situaties.
Voer elektrische en/of elektronische apparatuur, batterijen, tl-lampen en dergelijke op de juiste manier af en lever ze in bij bevoegde inzamelaars.
We zorgen voor een effectieve controle van het verbruik dat onze medewerkers maken, bijvoorbeeld bestelwagens, toeristenbussen.
Bij het ontwerpen van reispakketten minimaliseren we het gebruik van transport dat brandstof verbruikt: vliegtuigen, bussen, bestelwagens, enz. We moedigen klanten aan om meer te wandelen, te genieten van het landschap en te sporten, terwijl we bijdragen aan ecologische duurzaamheid.
We vermijden elke verontreiniging van het water met verbrande oliën.
We voldoen aan de normen die vereist zijn door internationale certificeringen zoals ISO 14001.
Op het gebied van waterverzorging voldoen wij aan de volgende normen:
Alle medewerkers, zowel op kantoor als in het veld, zijn zich er terdege van bewust dat water besparen voor iedereen van levensbelang is.
We begeleiden alle veldmedewerkers en toeristen om tijdens de rondleidingen geen vervuiling te doen van natuurreservaten, zoals meren, rivieren, de zee, enz.
We staan ​​alleen het gebruik van biologisch afbreekbare wasbare producten (zeep, shampoo, zonnebrandcrème, wasmiddel, enz.) toe in onze avonturenpakketten, als een manier om de watervoorraden te beschermen, en we raden onze klanten aan om permanent over te stappen op dit soort consumptie.
Wat betreft het gebruik van papier zijn de effectieve maatregelen die wij toepassen de volgende:
Maximaliseer het hergebruik ervan in het bedrijf. Bijvoorbeeld het dubbelzijdig printen van conceptdocumenten, het zo lang mogelijk bewaren van nuttige informatie zoals kaarten, reisroutes, brochures of folders, enz.
Ook is het aan te raden om alle soorten informatie zoveel mogelijk te digitaliseren.
Koop alleen briefpapier en kartonnen artikelen die recyclebaar zijn: papieren zakken, briefpapier, blokken, notitieboekjes, mappen, boeken, enz.
Scheid al het papier in een gemarkeerde vuilnisbak, zodat het naar een gespecialiseerde recyclingfabriek kan worden gebracht.
Gooi giftige voorwerpen zoals printers, toner, inktcartridges en dergelijke op de juiste manier weg en lever ze in bij bevoegde inzamelaars.
Houd een register bij van het gebruikte bedrag, of het nu maandelijks, tweemaandelijks, enz.
Evenzo zullen we ook het herstel ondersteunen van bossen die zijn aangetast door agressie tegen de ecologie.
Met betrekking tot de aankopen gedaan door SOUTH AMERICA PLANET:
We kopen alleen producten in die gemaakt zijn van herbruikbaar plastic of andere niet-wegwerpmaterialen (bijvoorbeeld chirurgisch staal). Zo hebben we het gedaan in overeenstemming met het beleid om wegwerpplastic (sernamp) in toeristische plaatsen te verbieden.
Cusco Green Seal-certificering, onderscheidend van de toewijding van de entiteit aan milieubescherming door water en energie te besparen; de toepassing van de 3 V's, verminderen, hergebruiken en recyclen; de zorg voor groene gebieden die bijdragen aan de geleidelijke minimalisering van belangrijke milieueffecten en de sluiting van de levenscyclus van vervuilende materialen mogelijk maken.
Certificaat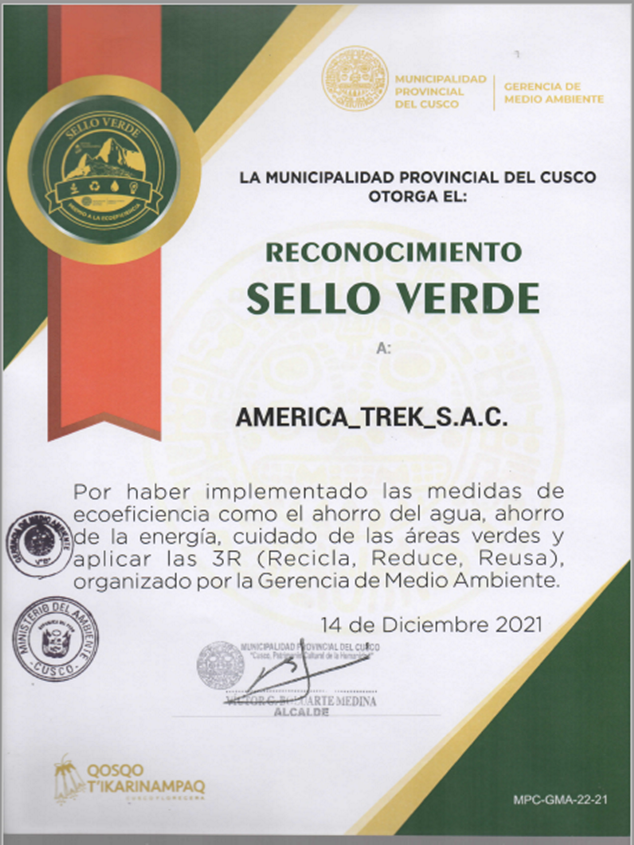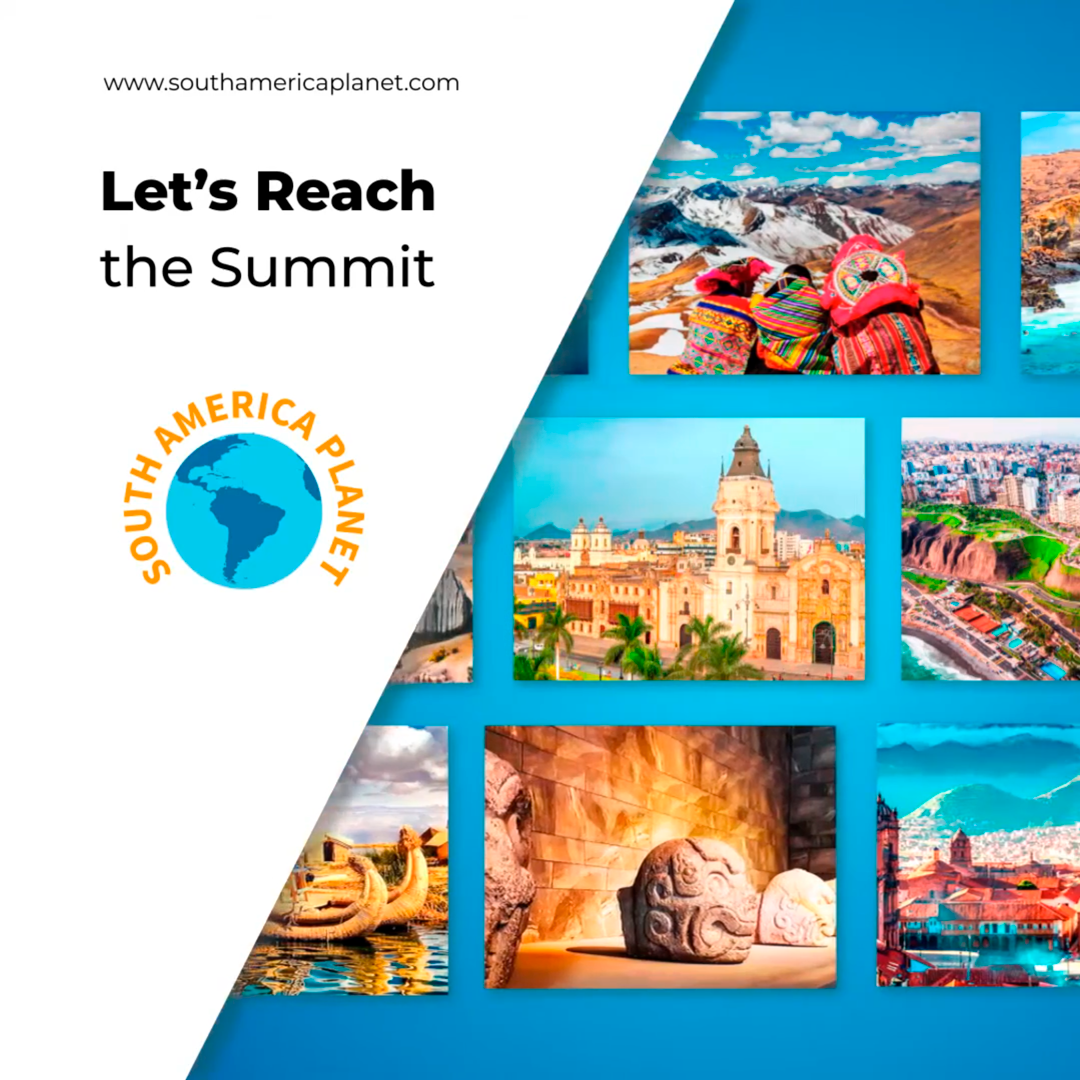 GROEP SOUTH AMERICA PLANET
1/Amazing Holidays Tours
RUC : 20600751850
2/America Trek SAC
RUC :20600794737
Kantoor in Cusco, Perú
CALLE SAN AGUSTIN #307/ OFF. 116 dept. F/ Operation + Trekking

Tel: +51 84 251145
Kantoor uren
We zijn geopend: Van Maandag tot Vrijdag . Zaterdag tot 1pm – Zondag gesloten .
Kantoor uren : 8 AM tot 1 PM en 4 PM tot 8 PM.
Contact
Nood nummers
GSM: (+51) 984 112 504
WhatsApp: (+51) 984 577 011
Gecertificeerd bedrijf