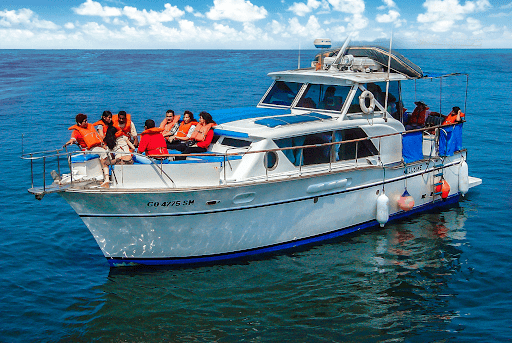 Bezoek de eilanden Palominos in Lima, zee leeuwen en pinguïns in een jacht
DEZE TOCHT IS MET EEN JACHT
*Callao baai en "La Punta" beach.
*San Lorenzo eiland, het grootste eiland van het land, militaire zone
*De Camotal, onderdeel van sumerged Callao in 1746.
*Fronton Eiland, oud ex gevangenis eiland
*Cavinzas Eiland,het belangrijkste zeevogel en guano eiland in deze zone
*Palomino Islands, natuur residentie refuge van een grote populatie zee leeuwen zee vogels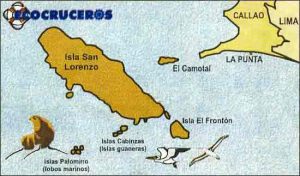 ---
Geniet van een halve dag natuur en zee, in het natuurreservaat van Callao, Lima, en bezoek de Palominos Eilanden met duizenden zeeleeuwen en penguins. Een ideale toer voor mensen die geen tijd hebben om naar Paracas, ballestas eilanden te gaan in Zuid Peru. We pikken je op bij je hotel in Lima en brengen je in 1 h naar de haven van callao. Hier wachten we ongeveer 1/2 in de haven voor de havencontrole. Dan varen we naar de eilanden van Callao. We zien vissersboten en het leven van een vissershaven in de baai van Callao. We passeren Lorenzo eiland en zien verschillende vogel colonies en Humboldt penguins.Dan bereiken we de Palomino eilanden, waar we een grote kolonie zeeleeuwen aantreffen. Indien je wenst, kan en mag je hier zwemmen samen tussen de zeeleeuwen. ( ze bijten niet) Dit is een onvergetelijk moment vol emotie. Nadien varen we terug naar de haven en keren we terug naar ons hotel. De toer duurt 4 h 30 ongeveer. We bieden deze toer aan in een jacht met badkamer, maar ook in een open speedboot. Deze toer is één van de meest speciale van Lima. Ontvlucht even de drukke stad tussen de dieren in volle zee. Bij aankomst aan de Palomino eilanden, observeren we de grote kolonie zeeleeuwen, men zegt ongeveer 8000 zeeleeuwen, en overtroeven de ballestas eilanden in Paracas in aantal zeeleeuwen en met het voorrecht dicht bij lima te liggen, enkel op 30 min rijden van Lima centrum. We geven je de mogelijkheid om in de zee te springen en samen met de zeeleeuwen te zwemmen. We voorzien je van wet suits en zwemvesten. Ook toezicht van ons team met ervaring.
Je kan gebruik maken van ons zonne deck, 2 kleedkamers, 2 badkamers, voor en na het zwemmen met de zeeleeuwen. Het jacht heeft ook een keuken waar we dranken en snacks serveren.
Dit maakt je excursie superior dan de speed boten in deze zone. We geven ook de mogelijkheid indien moe van zon of zwemmen bent, of indien het een frisse dag is, kan je binnen in ons beneden deck schuilen.
Transfer vanaf miraflores naar Callao tussen 10:30 am en 11:00 am Ma tot Vrij / Terug in hotel Ma tot Vrij 16 a 16.30 pm
Transfer vanaf miraflores naar Callao tussen 9:00 am en 9:30 am Zat / Zon en feestdagen ook 13.30 a 14 h/ Terug in hotel za tot zon 14.30 a 15.00 pm of 18.30 a 19 h
Inclusief
Spaans / Engelse gids.
transfer van/ naar je hotel.
gedeeld jacht.
Verzekering.
Snack.
Wetsuit.
Reddingsvest.
Exclusief:
Handdoek.
5,00 USD belasting.
Duikmasker en vinnen.
https://southamericaplanet.com/en/visit-the-islands-palominos-in-lima-see-lions-and-penguins-in-yacht/
https://southamericaplanet.com/es/visite-las-islas-palominos-en-lima-vea-leones-del-mar-y-pinguinos-en-yate/
https://southamericaplanet.com/nl/bezoek-de-eilanden-palominos-in-lima-zee-leeuwen-en-pinguins-in-een-jacht/