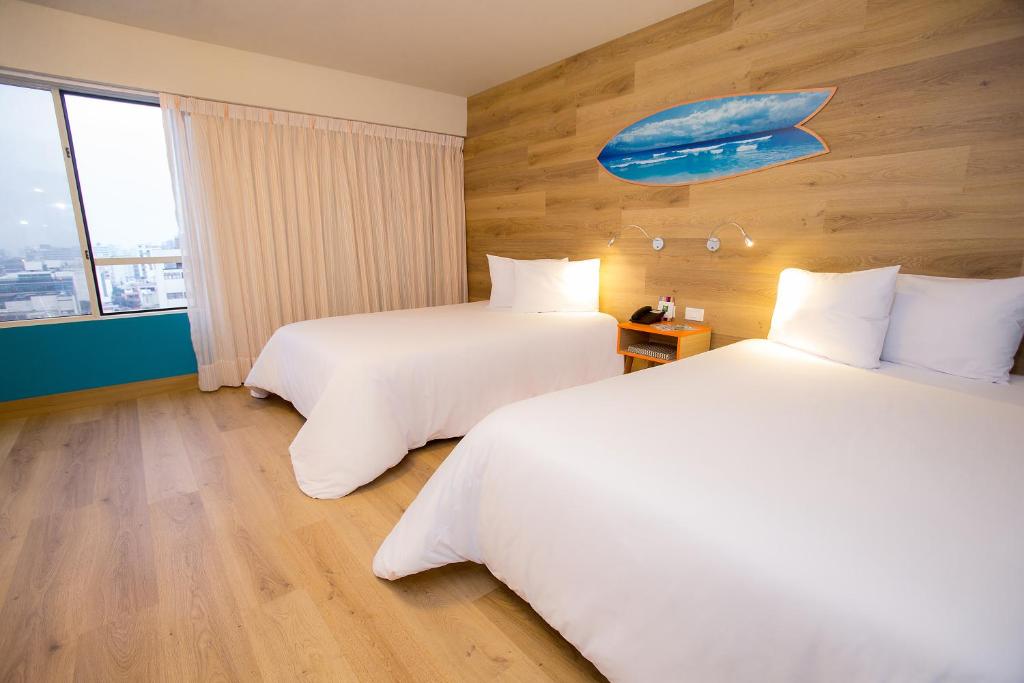 Boutique ARTE HOTEL LIMA 4*, San isidro- Lima
We are in the heart of San Isidro. In this lively district, there is no shortage of restaurants offering a variety of culinary proposals, luxury shops, souvenirs or gourmet products. For those who simply want to take a stroll, the hotel is located a few steps from two large green areas: The Lima Golf Club and El Olivar Park. Experience the fresh air of the Pacific Ocean along the waterfront promenade or the Costa Verde cliffs, only a short distance away.
This charming hotel offers a cheerful and welcoming style, spacious rooms, excellent service and amenities, and a great team of professionals who will ensure guests enjoy a comfortable, pleasant stay.
The on-site restaurant, offers Japanese and Peruvian cuisines. A bar and room service are also available.
https://southamericaplanet.com/en/boutique-arte-hotel-lima-4-san-isidro-lima/
https://southamericaplanet.com/es/boutique-arte-hotel-lima-4-san-isidro-lima-2/
https://southamericaplanet.com/nl/boutique-arte-hotel-lima-4-san-isidro-lima-3/