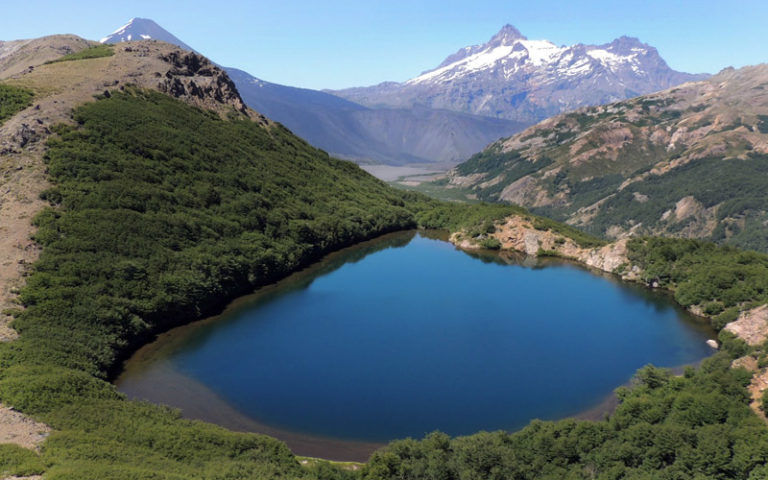 Chachapoyas-Laguna de los Cóndores, condor meer (of Mummies) trektocht 3 dagen
Duur: 3 dagen/2 nachten
Op deze trektocht, ontdekken we de rijke kultuur uit deze regio van Peru "Chachapoyas " Prachtige landschappen, bergketens en nevelwoud
Programma
---
Dag 01: Chachapoyas – Leymebamba – Laguna de los Cóndores of mummies
We vertrekken vroeg vanuit Chachapoyas naar Leymebamba, waar we onze trektocht starten.
We gaan door meerdere ecologische lagen en bewonderen fantastische flora en fauna
Na 9 uur trektocht bereiken we de prachtige lagune van de condors, ook wel de mummies lagune genoemd. Het is daar waar in 1996 meer dan 200 intacte mummies werden gevonden. De belangrijkste archeologische schat in Peru.
Overnachting in een traditioneel huisje. Lunch en diner inbegrepen (lunch = lunchpakket).
Reistijd: 2h.
Hoogteverschil + 1400 m, – 700 m.
Wandel tijd: 9-h.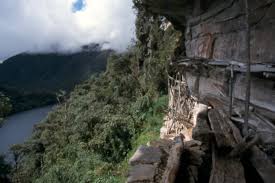 ---
Dag 02: Laguna de los Cóndores – mausoleum van de lagune
In de ochtend gaan we naar de mausoleums waar de mummies werden gevonden.
Deze zijn gelegen op een richel gelegen op de enorme bergwand, die de lagune domineert. Er zijn zes mausoleums met muurschilderingen naast de mummies, archeologisch materiaal zoals: stoffen, aardewerk, houtsnijwerk, quipus, versierde vazen, veerkronen … Het meeste van deze dingen, liggen in het museum van Leymebamba, zodat ze beter bewaard kunnen worden. Deze klif bevat nog steeds tal van intacte mausoleums, zeer moeilijk te bereiken, maar goed te zien door een verrekijker.
In de namiddag kan je genieten van het vangen van forel op het meer, of rond de lagune wandelen om de ecologische kenmerken van dit nevelwoud te observeren (orchideeën, bromelia's, palmbomen en reuze varens, …).
Nacht in traditioneel huisje. Maaltijden inbegrepen (lunch = lunch lunch)
Wandel tijd: 5h (heen en terug).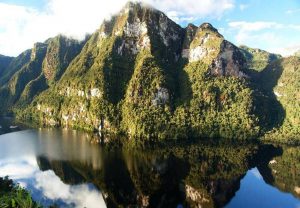 ---
Dag 03: Condor lagune – Leymebamba – Chachapoyas
Na ons ontbijt keren we terug naar Leymebamba.
Transfer in prive vervoer naar Chachapoyas. Ontbijt+ lunch (= lunch box) inbegrepen
Hoogteverschil: + 700 m, – 1400 m.
Wandel tijd: 8h.
Reis tijd: 2h
---
Inbegrepen:
– 1 Spaanse sprekende privé trekking specialist-gids uit de regio. + Een assistent gids vanaf 8 deelnemers.
– Eten tijdens de trek.
– Ezels voor de collectieve en persoonlijke uitrusting (12 kg max / persoon).
– Inkom tot de bezochte sites.
– Vervoer per privé voertuig.
– Nacht in het traditionele huis op dag 1 en 2.
Niet inbegrepen
– Hotel in Chachapoyas.( kunnen we regelen)
– Persoonlijk materiaal
– persoonlijke medicijnen
– water zuivering tabletten .
– Laatste dag diner
– Dranken
– verzekering
– Tips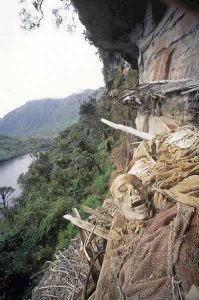 https://southamericaplanet.com/en/chachapoyas-laguna-de-los-condores-or-mummies-trekking-3-days/
https://southamericaplanet.com/es/nl/caminata-chachapoyas-laguna-de-los-condores-o-momias-3-dias/
https://southamericaplanet.com/nl/chachapoyas-laguna-de-los-condores-condor-meer-of-mummies-trektocht-3-dagen/