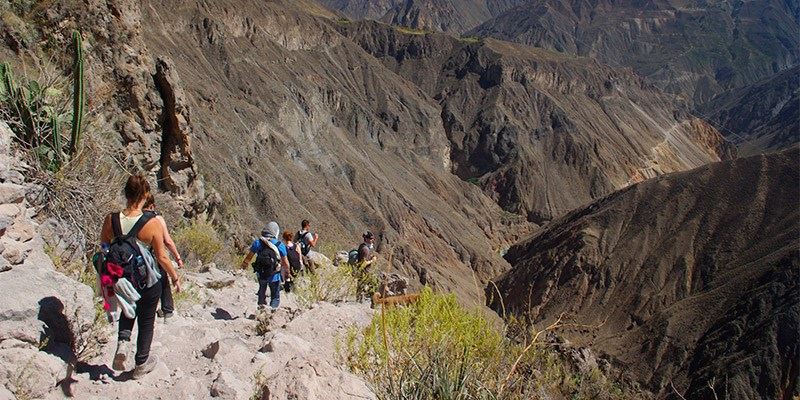 Colca canyon trekking 3 dagen
Hier vind je een mooie trektocht in de prachtige Colca canyon, trekking 3 dagen San juan / Chivay, San juan, condors, vanaf Arequipa, Zuid Peru
Bezoek de condors !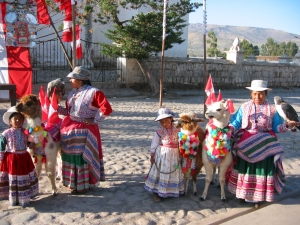 ---
Dag 1
We halen je op bij je hotel, rond 03:00 a.m. met een busje. Na 3 h rijden, maken we een korte stop in Chivay voor ontbijt. with a private bus. Nadien rijden we verder tot we het uitkijkpunt " Cruz del condor" bereiken. Hier stoppen we voor 1 h om de prachtige andes condor te zien vliegen. Ook kunnen we genieten van het prachtige uitzicht over de canyon. Nadien gaan we verder tot San Miguel, op 3287 m. Hier maken we ons klaar voor de start van de trekking.
Eerst passeren we het uitkijkpunt van Pampa San Miguel, Vanaf hier zien we reeds het wandelpad , waar we later over wandelen.
Dan start onze afdaling in de Canyon richting San juan de Chuncho dorp. De eerste stop is op de brug na 3 h afdalen. We nemen een kleine rustpauze, en wandelen nadien verder tot het dorpje voor onze lunch. (3280 m) 30 minuten stop voor lunch. Onderweg passeren we de colca rivier. In de namiddag zal de gids ons uitleg geven over de flora en fauna, alsook over medicinale planten en de cultuur van deze mensen die in de canyon leven. Diner en overnachting in Basic lodge.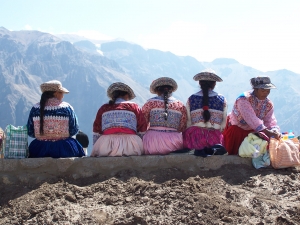 ---
Dag 2
We staan vroeg op, en voordat we gaan ontbijten, bezoeken we het omliggende platteland waar we verschillende soorten gewassen en fruitboomgaarden zullen zien. We bezoeken dan de nabijgelegen dorpje. We keren terug om te ontbijten en vervolgen onze wandeling en bezoeken andere bijgebouwen en gemeenschappen, zoals het Malata-bijgebouw (2450 m), een plaats die opvalt als het enige bijgebouw met een 17e-eeuwse kerk, die nog steeds zijn koloniale kenmerken heeft behouden. In deze gemeenschap zullen we mensen ontmoeten die Quechua spreken, na drie uur lopen komen we aan in een oase om een ​​pauze te nemen van drie uur (1.230 meter).We wandelen verder de canyon in tot het volgende dorpje cosnirhua (2,660 m.) 1 h klim, en Malata een ander klein dorpje. Na 2 h verder afdalen komen we aan bij Sangalle, beter gekend als de oasis. In de oasis kun je relaxen en zwemmen in het natuurlijke zwembad. Vrije namiddag. We dineren en spenderen de nacht in basic hutjes.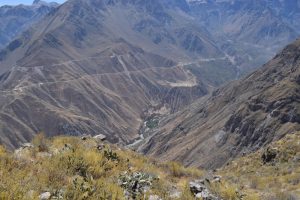 ---
Dag 3
We starten onze klim rond 5 AM en klimmen terug naar boven tot ongeveer 8 AM . Hier nemen we ontbijt en keren we terug naar Chivay per bus. Onderweg stoppen we om de inca en Pre inca cultuur terrassen te zien, alsook het uitkijkpunt Wayrapunku. In Chivay kan je voor 1 h optioneel naar de warmwaterbaden van la calera gaan. Dit medicinaal water is 38 graden Celsius. Nadien bestaat de mogelijkheid om te lunchen in Chivay ( exclusief) of van bus te veranderen en verder te rijden naar Puno. Volgende stop is het Andes uitkijkpunt HualcaHualca, Sabancaya en Ampato vulkanen, en na een tijdje rijden het nationale park Salinas Aguada Blanca waar je lama's, alpaca's en vicuna,s kan bewonderen. We arriveren rond 6 Pm terug in Arequipa.

---
Inbegrepen
Transport
Dekens
Professionele gids
Bungalow in Sangalle (Oasis) Basic
Lodge in San Juan de Chuccho/ basic zwembad
Maaltijden
02 ontbijten
02 lunch
02 dinner
First aid kit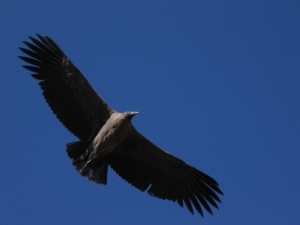 ---
Niet inbegrepen
Inkom ticket Colca 70 Sol
Inkom La Calera hot springs 15 Sol
Dag 3 de lunch
Water
Snack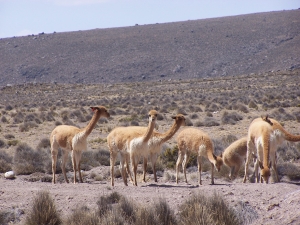 ---
Wat hebben we nodig voor reservatie?
*Een scan of foto van je paspoort
*je gewenste vertrekdata
*We vragen 40 % waarborg via Visa Online of Pay pall via onze website ( +5.5% kosten die kredietkaarten ons aanrekenen ) of via wetravel 4,5 % de rest betaal je in Cusco in ons kantoor voor de start van de trekking. Indien je niet voor de trek naar Cusco komt, vragen we 100 % deposit. Klik op het gewenste logo aan de rechterkant van deze website.( Wetravel aan ons vragen )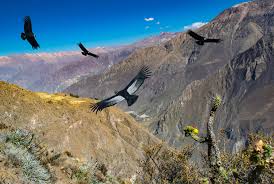 https://southamericaplanet.com/en/colca-canyon-trekking-3-days/
https://southamericaplanet.com/es/nl/caminata-al-canon-del-colca-3-dias/
https://southamericaplanet.com/nl/colca-canyon-trekking-3-dagen/