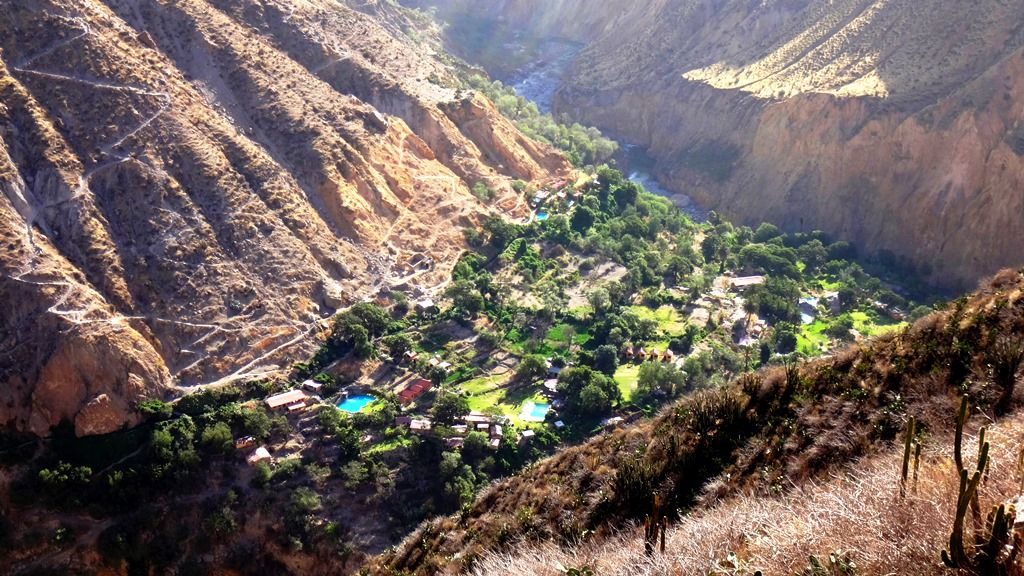 Colca Canyon trekking in 4 dagen
Hier vind je de 4 daagse trekking in Colca canyon. Met deze wandeling kun je de Colca Canyon in al zijn pracht bewonderen, deze route wordt weinig afgelegd door toeristen en is bedoeld voor mensen die het natuurlijke leven in de Canyon wat meer willen verkennen. Tijdens de reis zie je de geisers, prachtige watervallen met opeenvolgende watervallen, thermale bronnen in Llahuar, het is een aanrader voor liefhebbers van goed avontuur.
Duur: 4 dagen / 3 nachten
Frequentie: Van maart tot november.
Programma: Cultureel, Ecologisch en Avontuur.
Moeilijkheidsgraad: Zwaar

---
DAG 1: AREQUIPA / COLCA / LLAHUAR
Ophalen bij hotels van 03:00 tot 03:30 uur Ongeveer 3 uur reizen en aankomen in de stad Chivay om de inkomtickets te kopen en te ontbijten. Er wordt een stop gemaakt bij de Cruz del Cóndor, waar we de majestueuze vlucht van de Condors en op zijn beurt een deel van de Colca-canyon zullen observeren. Daarna gaan we naar het uitkijkpunt Achachihua, een plek waar we de prachtige dorpjes in de kloof kunnen waarderen en een deel van de route die we zullen wandelen. De wandeling begint met een afdaling naar de dorpje Llahuar (wandeling van ongeveer 4 uur) Waar we lunchen, tijdens deze wandeling zullen we het landschap en de geologische formaties waarderen totdat we de Colca-rivier bereiken, waar we de mogelijkheid hebben om over hangende bruggen yte gaan en de geweldige ervaring om een ​​kleine geiser van zeer dichtbij te waarderen. We steken nog een brug over "de Huaruro-rivier" totdat we een prachtige plek bereiken waar we kunnen genieten van de thermale baden.
Later zullen we worden ondergebracht in onze kamers waar we zullen overnachten in de basic bungalows van Llahuar. We hebben de hele middag vrij, zodat we kleine wandelingen kunnen maken en om 7 uur 's avonds is het bijbehorende diner.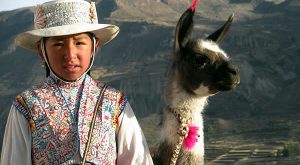 ---
Dag 2 LLAHUAR / FURE / HUARURO WATERVAL
Na het ontbijt in Llahuar gaan we verder met onze tour, waar we beginnen te stijgen langs de rechteroever van de Canyon, onderweg zullen we een prachtig uitzicht op de Huaruro-rivier observeren, ecologische veranderingen totdat we het oude centrum van Llatica bereiken ( 2438 meter boven zeeniveau), dan gaan we verder naar het kleine dorpje Fure (2758 meter boven zeeniveau)de wandeling duurt ongeveer 4 uur.
Na de lunch gaan we naar de prachtige Huaruro-waterval met meer dan 60 meter val, evenals de Tocallo-rivierwaterval. Na het observeren van deze prachtige plekken keren we terug naar Fure waar we zullen overnachten in comfortabele hutten.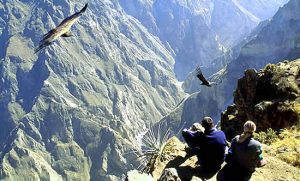 ---
Dag 3 LLAHUAR / SANGALLE (OAISIS)
In de ochtend ontbijten we en vervolgen we onze tocht door de Colca Canyon. Na ongeveer 4 uur en 30 minuten wandelen komen we aan in Sangalle, beter bekend als de «Oase van Sangalle». In Sangalle kunnen we uitrusten en genieten van de zwembaden met een temperatuur van 24ºC, in de plaats waar we kunnen lunchen, dan heb je de middag vrij zodat je elke andere activiteit kunt doen die je leuk vindt of geniet van een welverdiende rust.
Bij het vallen van de avond geniet u van een heerlijk diner en rust u uit in de toegewezen bungalows/hutten.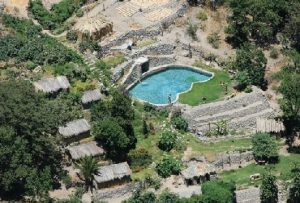 ---
Dag 4 SANGALLE / CABANACONDE / AREQUIPA
Om ongeveer 04:00 uur 's ochtends beginnen we aan de klim naar Cabanaconde (ongeveer 3 uur en 30 minuten lopen), (eet daarrom best een snack vooraf) waar onze mobiliteit op ons zal wachten. Na het ontbijt in dit dorpje gaan we richting Chivay. We maken kleine stops bij enkele uitkijkpunten op de route, we stoppen bij «Chacapi» (thermo-medicinale baden met een temperatuur van 38ºc) waar we kunnen genieten van het ontspannende warme water . (ongeveer 1 uur). We komen aan in Chivay waar we lunch en, daarna keren we terug naar de stad Arequipa, onderweg stoppen we om de "vulkanen" Ampato, Sabancaya, Hualca Hualca, Mismi (bron waar de Amazone-rivier wordt geboren) en het Chila-gebergte; later zullen we wilde vicuña's, alpaca's en lama's zien in het nationale reservaat van salinas en aguada blanca, sommige vogels zoals flamingo's, afhankelijk van het seizoen. (17:00 uur ca. terug naar Arequipa.).
Als je de vierde dag van Colca (Chivay) naar de stad Puno wilt doorgaan, in plaats van door te gaan naar de stad Arequipa, heb je 2 opties:
1.- Met de toeristenbus in gedeelde service.
2.- Met eigen vervoer.
BELANGRIJKE INFORMATIE:
Voor mensen die moe worden tijdens de wandeling is het mogelijk om muilezels te huren. Van Oasis Sangalle naar Cabanconde (laatste dag van de trektocht)
Binnen de canyon zijn er geen hotels of lodges. Hostels zijn erg basic. Ze proberen je het beste te bieden dat ze hebben.
In de meeste dorpjes, verblijven en in de Oase is de hele nacht geen elektriciteit. Ze hebben hun eigen zonnepaneel of turbine. Ja, je kunt je batterijen opladen, maar wacht niet op elektriciteit in de slaapkamer
Sommige accommodaties hebben een eigen badkamer, maar er zijn een beperkt aantal kamers met een badkamer, als dit erg belangrijk voor je is, laat het ons dan maanden van tevoren weten.
In de canyon of in Cabanaconde zijn geen geldautomaten, neem contant geld mee.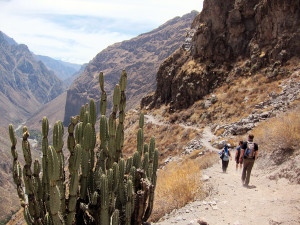 ---
Wat moet je meebrengen
Zonne creme , zonnebril, mugge spray, Goede wandelschoenen , zwem gerij, zomer en winter kleding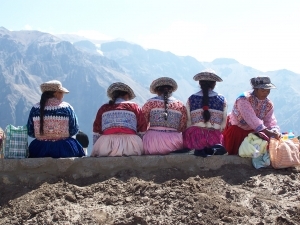 ---
Inbegrepen.
Gekwalificeerd toeristisch vervoer. – gedeeld
Professionele gids (Engels / Spaans). – privaat
Accommodatie in bungalows.
– Eerste nacht in Llahuar.
– Tweede nacht in Fure.
– Derde nacht in Oasis Sangalle.
Eten (4 ontbijt, 3 lunches en 3 diners).
Snack (drankjes, fruit, koekjes).
Wandelstokken (optioneel).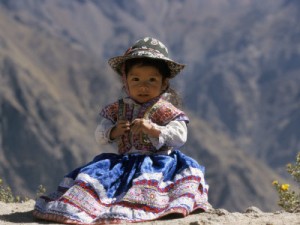 ---
Niet inbegrepen:
Laatste lunchbuffet in Chivay
Inkomtickets voor de Colca-vallei. (70 sol )
Ticket voor thermale baden.
Bus naar Puno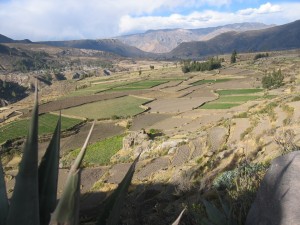 ---
Wat hebben we nodig voor reservatie?
*Een scan of foto van je paspoort
*je gewenste vertrekdata
*We vragen 40 % waarborg via Visa Online of Pay pall via onze website ( +5.5% kosten die kredietkaarten ons aanrekenen ) of via wetravel 4,5 % de rest betaal je in Cusco in ons kantoor voor de start van de trekking. Indien je niet voor de trek naar Cusco komt, vragen we 100 % deposit. Klik op het gewenste logo aan de rechterkant van deze website.( Wetravel aan ons vragen )
https://southamericaplanet.com/en/colca-canyon-trekking-4-days/
https://southamericaplanet.com/es/trekking-en-el-canon-del-colca-en-4-dias/
https://southamericaplanet.com/nl/colca-canyon-trekking-in-4-dagen/