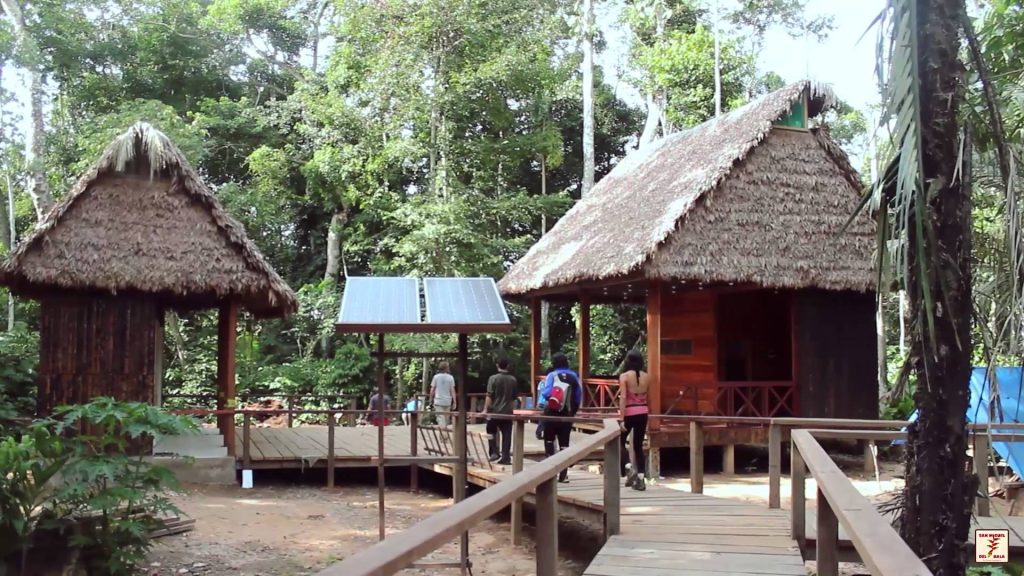 Eco Lodge San Miguel del Bala, in 2-3 of 4 dagen
De Eco-Lodge San Miguel del Bala – Community Ecotourism, Pampa, Selva of Community Ecotourism, jungle rurrenabaque, Bolivie
Ze is gebouwd door de Tacana gemeenschap of San Miguel voor natuurliefhebbers, en traditionele liefhebbers van traditionele culturen. Het toerisme help om de cultuur van Tacana in stand te houden. De lodge ligt The tourism operation will help to conserve and maintain the culture Tacana. De lodge ligt in het nationaal park madidi gebied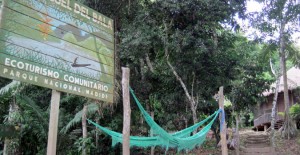 ---
De Eco-Lodge heeft
* Accommodatie
* Gastronomie
* Toerist wandelingen
* Culturele uitwisseling
* Lokale gidsen
Onze visie
Om de levensomstandigheden van de lokale bevolking in San Miguel Tacana te verbeteren, alsook om de tradities te bewaren met respect voor de natuurlijke omgeving .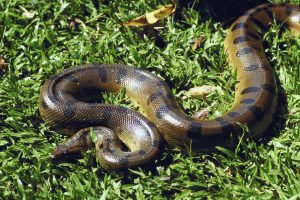 ---
3 dagen programma PAMPAS ANACONDA TOUR (vraag ons om een ​​vogeltour 3D / 2N of samenwonen met de gemeenschap)
Dag 1:
9:00 Vertrek vanuit Rurrenabaque (kantoor van San Miguel del Bala) in comfortabele en veilige voertuigen op weg naar de brede Pampa's aan de oevers van de Yacuma-rivier, terwijl we door dit indrukwekkende moerasland reizen voor 3 uur kunnen we de habitat van vele exotische en wilde soorten die deze prachtige plek bewonen, zoals nieuwsgierige drie tenige luiaards, moerasherten, struisvogels, reuzen gordeldieren, schattige reigers en andere soorten van waaruit u hun ongelooflijke manier van leven kunt observeren en waarderen.
12:30 Ontvangst van bezoekers en toewijzing van comfortabele kamers, ga dan genieten van de heerlijke lunchbuffet.
14:30 Vertrek per boot langs de Yacuma-rivier, in comfortabele en veilige boten tijdens deze tocht kunnen we genieten van het prachtige landschap dat deze plek omringt en de wateren die vol leven zijn, waardoor een ongelooflijke verscheidenheid aan unieke soorten zoals de gevreesde piranha's, verschillende soorten anaconda's, vriendelijke brulapen, verschillende en prachtige vogelsoorten, de bufeo, prachtige capibara capibara's, hoazines die paradijsvogels zijn met hun vreemde kenmerken en hun onmiskenbare gezicht dat onder veel meer soorten blauw is geverfd.
18:30 Keer terug naar de lodge om een ​​voortreffelijk dinerbuffet te proeven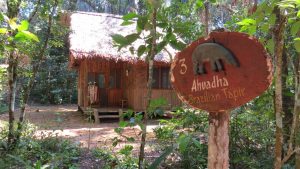 ---
Dag 2
8:00 Ontbijt met het prachtige uitzicht dat wordt geboden door onze rustige sfeer in het hostel, beginnend met een boottocht door de fantastische wateren van de Yacuma-rivier om te zwemmen met een van de meest schattige en mooiste soorten die we kunnen vinden op deze prachtige plek, de Pink Dolfijn, je zult ook soorten vinden zoals de schattige gele apen, mooie eekhoorns, dan ga je op zoek naar de immense zwarte alligator die de grootste soort in het gebied is.
12:30 Keer terug naar de lodge om uit te rusten en te genieten van een heerlijke lunch.
14:30 Sportvissen op piranha's die de verschillende soorten, maten en kleuren van piranha's die in de Yacuma-rivier leven, en andere vissoorten zoals meerval, sardines en andere soorten zullen leren kennen.
18:00 Keer terug naar de lodge om te genieten van een voortreffelijk diner.
20:00 Boottocht om een ​​natuurlijk schouwspel in het maanlicht te observeren, waarin we een prachtige tocht kunnen maken en de ogen van alligators en andere diersoorten en nachtelijke insecten zoals reigers en vuurvliegjes kunnen waarderen.
21:00 Keer terug naar het hostel.
---
Dag 3
8:00 U zult genieten van een heerlijk ontbijt.
9:00 Vertrek op zoek naar Anaconda of Sicuri, hiervoor worden we per boot naar het hostel van Caquiahura vervoerd, vanwaar we een wandeling maken door de brede pampa's, de vegetatie van het gebied kennen en op zoek gaan naar lagunes waar hij woont en kan de anaconda (grootste en zwaarste slang ter wereld) zich verbergen.
12:30 Een heerlijke typische lunch in de lodge.
13:30 Keer terug naar Rurrenabaque in voertuigen die de aankomst om 16:30 schatten.
Vraag ons ook naar het 2 -4 en 5 daagse programma van deze lodge in Pampa of Selva tour, of Mix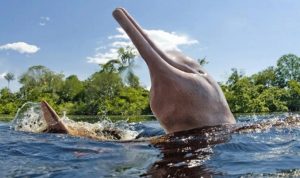 ---
de Eco Lodge
De Eco-Lodge biedt de bezoekers bungalows aan, die volledig uit natuurlijke materialen bestaan. Ze respecteert ook de bouwstijl van de lokale woningen.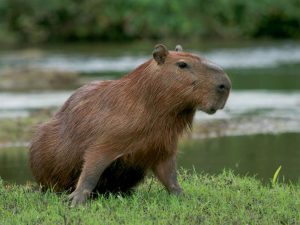 ---
Cabins
*7 bungalows
*elke bungalow heeft plaats voor 3 personen *Privé badkamers met warme douche s,avonds en licht uit Zonne-energie
*Gemeenschappelijke ruimte
*Al de bedden zijn voorzien van muskieten netten
*eetkamer en keuken
*gezamelijke ruimte voor 52 mensen
*Typische keuken en heerlijk eten
*(hangmatten, boeken en spelletjes)
*Bar
*souvenirs winkel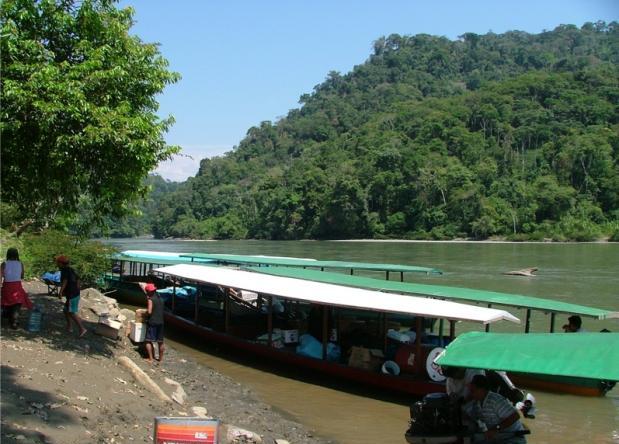 ---
De Eco-Lodge heeft ook
*Camping ruimte
*Natuurlijke uitkijkpunten
*kampvuur plaats
*gefilterd water
*elektriciteit, s,avonds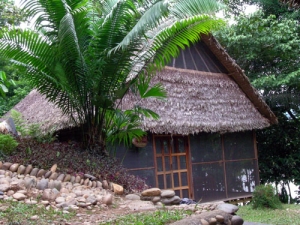 https://southamericaplanet.com/en/eco-lodge-san-miguel-del-bala-2-3-or-4-days/
https://southamericaplanet.com/es/eco-lodge-san-miguel-del-bala-2-3-de-4-dias/
https://southamericaplanet.com/nl/eco-lodge-san-miguel-del-bala-in-2-3-of-4-dagen/