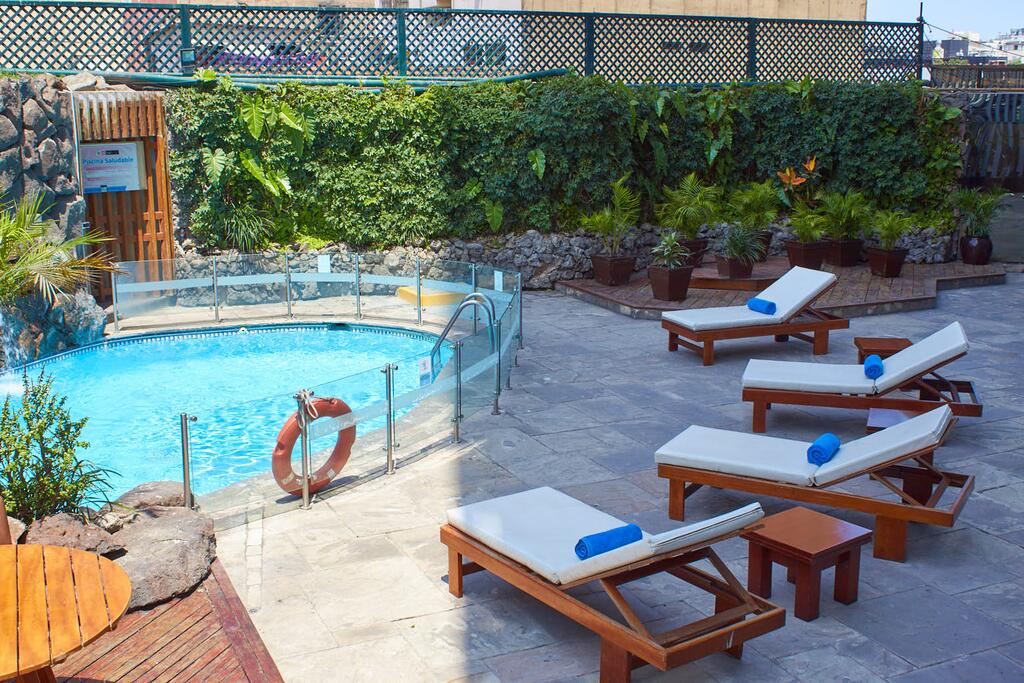 Estelar Miraflores 5*
ESTELAR Miraflores Hotel will welcome you on the famous Larco Avenue to enjoy its cafes or to go shopping in its several stores, to experience an evening at the always lively Pizzas Street or to visit Larco Mar, a shopping mall with sea view where you not only find unique shops, but the best clubs and bars in Lima. Just 20 minutes from the historical center of Lima, ESTELAR Miraflores Hotel is strategically located for the tourist and business traveler.
In Lima's Miraflores District, Hotel Estelar Miraflores offers 5-star accommodations and free Wi-Fi. It is a 30 minute drive from Jorge Chavez International Airport and 20 minutes from downtown Lima.
er zijn geen afbeeldingen gevonden
All of the have panoramic city and ocean views. They are fully equipped with modern facilities, including LCD TVs, air conditioning and marble bathrooms. Some rooms feature a hydro-massage bathtub.
On the 21st floor there is a restaurant overlooking the city and the sea. Both the restaurant and the lobby bar open daily, serving traditional and international cuisine, as well as a daily breakfast.
https://southamericaplanet.com/en/estelar-miraflores-5/
https://southamericaplanet.com/es/estelar-miraflores-5-2/
https://southamericaplanet.com/nl/estelar-miraflores-5-3/