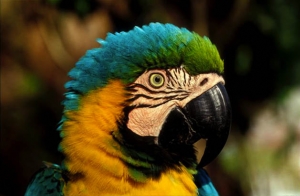 expeditie wasai 5 dagen
Wild Tambopata Candamo Expeditie" papegaai klei Lik, Sandoval meer, puerto maldonado
5 dagen / 4 nachten
Dit is een prachtige tour door de amazone van Peru in Puerto Maldonado, waarin je de pure natuur leert bewonderen. Je ontdekt het regenwoud en de wilde dieren die in deze zone leven. Het is een compleet programma dat 1 nacht kamperen combineert met een mooie jungle lodge.
Je kampeert 1 nacht in het Bahuaja Sonene Nationaal Park.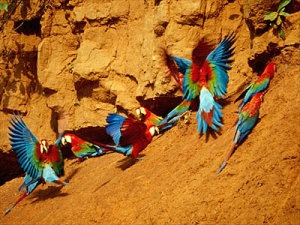 ---
Dag 1 Transfer naar Wasai Tambopata Lodge | Nachtwandeling
Een medewerker wacht op je op het vliegveld om je naar Wasai Puerto Maldonado Ecolodge te brengen, waar je wordt verwelkomd met een heerlijk tropisch sap. Na een korte uitleg van de tour en het onderbrengen van de bagage beginnen we aan een reis van ongeveer twee uur naar de Wasai Tambopata lodge. De reis wordt in eerste instantie uitgevoerd met een landvoertuig over een verharde weg van 47 km, gevolgd door een offroad-route van 17 km die door boerderijen en oerbossen loopt. Deze weg eindigt in een kleine haven in de Tambopata-rivier waar onze motorboot op ons wacht om de Tambopata-rivier ongeveer 20 minuten stroomafwaarts te varen, richting WASAI Tambopata Lodge (lunchpakket op de route). Tijdens de reis hebben we de gelegenheid om verschillende vogelsoorten te observeren, hopelijk families van capibara's, 's werelds grootste knaagdieren, alligators en andere dieren in het wild.
Ontvangst en overnachting in de Lodge. Inleidende nachtelijke wandeling om de ecosystemen van het regenwoud te begrijpen en enkele van de verbazingwekkende insecten, vleermuizen, kikkers en misschien af ​​en toe een ontmoeting met andere nachtelijke zoogdieren te zien en te horen. Keer terug naar de lodge voor het diner. We zullen genieten van diverse geluiden van de jungle die onze eerste nacht in de Amazone zullen begeleiden. Overnachting in WASAI Tambopata Lodge.
---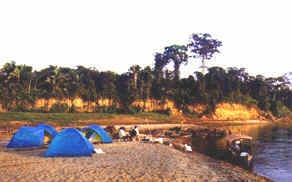 ---
Dag 2 Camping | Kajakken | Private concessie
Je wordt wakker in een kalme natuurlijke omgeving met de melodie van exotische vogels. Degenen die vroeg opstaan, kunnen de prachtige zonsopgang aanschouwen en foto's maken in de omgeving van de lodge. Na het ontbijt steken we de Tambopata-rivier over per boot en beginnen we aan een trektocht door een van de paden van WASAI's particuliere concessie voor natuurbehoud. Na de lunch maakt u de reis van 1 uur verder de rivier de Tambopata op, tot aan de grens van het reservaat en het Bahuaja-Sonene National Park. Deze reis biedt een uitstekende gelegenheid om vogels en dieren van de Amazone te zien, zoals capibara, jaguar, rivierschildpadden en kaaimannen. Je komt laat in de middag aan op het controlepunt van de rangers van het Bahuaja Sonene National Park en je kampeert vlakbij de samenvloeiing van de Malinowski en Alto Tambopata rivier. Je zult de Amazone-zonsondergang kunnen zien en zwemmen in de rivier of een poging wagen om een ​​aantal van de overvloedige vissen te vangen. 'S Nachts kunnen we dieren zoeken aan het rivierstrand of naar de kleilik te gaan in de hoop wat dieren te vinden – en de dieren die erop jagen, zoals jaguar of ocelots. Overnachting op de camping. We zullen genieten van de diverse geluiden van de amazone die onze tweede nacht in Amazonië zal begeleiden (B, L, D)
---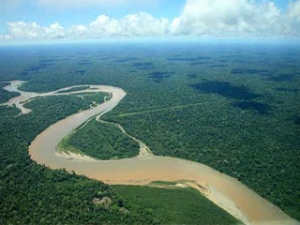 Dag 3 Ara's liksteen | Avontuurlijke activiteiten | Cayman zoeken
Je wordt bij zonsopgang wakker met het geluid van brulapen en honderden parkieten die door de rode ochtendhemel rijden. Na een korte tocht met de boot stroomopwaarts de Alto Tambopata-rivier, van bij benadering. 25 minuten komt u aan op de site van de Chuncho Clay Lick. Je zult verschillende soorten ara's zien en veel soorten papegaaien en parkieten verzamelen zich om klei te eten in de eerste paar uur na zonsopgang. Het ontbijt wordt geserveerd aan het strand terwijl we wachten tot de ara's naar beneden komen. Na de vogelshow reis je terug de rivier af naar de CAMP SITE om onze spullen en tenten op te halen.
Daarna keren we terug naar WASAI Tambopata Lodge via de Tambopata-rivier, waar we uitrusten. Degenen die dat willen, kunnen zwemmen in het dok van de Lodge of u kunt avontuurlijke activiteiten uitvoeren: zip-line, triline, drijvende touwen. Na de lunch zullen we een etno botanische wandeling maken, waar we meer te weten komen over de medische planten in de regio en wandelende palmbomen, gigantische lupuna's en vele andere nieuwsgierige plantensoorten. 'S Avonds maken we een boottocht op zoek naar kaaimannen aan de oevers van de Tambopata-rivier, waar we ze van dichterbij kunnen bekijken. Overnachting in WASAI Tambopata Lodge
---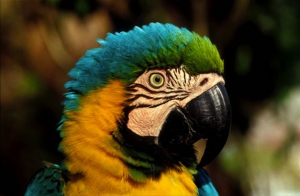 Dag 4 Sandoval Lake
Je zult ontbijten en vervolgens de reis terug langs de Tambopata-rivier maken naar Puerto Maldonado. Je komt aan bij WASAI Maldonado Ecolodge voor de lunch. 'S Middags vaart u 30 minuten stroomafwaarts over de Madre de Dios-rivier en loopt u vervolgens 3 km door het bos naar het rustige en prachtige Sandoval-meer, gelegen aan een andere kant van het Tambopata National Reserve. Bij het meer peddelt uw gids voor u in een houten kano op zoek naar Giant River Otters en vogels zoals Hoatzin en Aningha. Je loopt terug door het bos om op zoek te gaan naar enkele van de nachtdieren in het bos en reist dan terug naar de lodge voor een laatste avondmaaltijd. Overnachting in WASAI Maldonado Ecolodge. (B, L, D)
---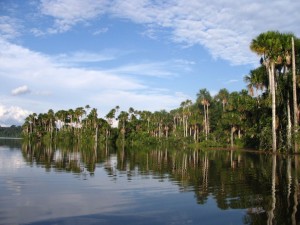 ---
Dag 5 Cacao Experience | Transfer uit
Na het ontbijt gaan we naar Cacao Center, dat aan de overkant van het hotel ligt. Hier zal er een workshop zijn waar je de verschillende soorten cacaobonen die in Tambopata en andere Peruaanse regio's worden geproduceerd, en de verschillende manieren waarop het wordt verwerkt, te zien krijgt. Je krijgt de kans om verschillende producten gemaakt van cacao te proeven. Je leert ook hoe je chocolade kunt uitwerken en elke deelnemer krijgt een ambachtelijk gemaakte chocoladereep cadeau. Let op: De workshop duurt meestal ongeveer 2 uur, maar afhankelijk van je vluchtschema kan deze worden ingekort. Transfer naar de luchthaven. (B)
Einde van onze diensten
B = ontbijt, L = lunch, D = diner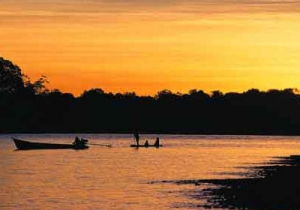 ---
Inbegrepen:
Transfer, transport over land en per boot, lodge, alle maaltijden, meertalige gidsen en rubber laarzen.
Niet inbegrepen:
Vluchten, luchthaventaksen, wasservice, telefoon, alcoholische dranken, sodas, tips, radioverbinding
(*)In het programma is de inkom tot Bahuaja Sonene Nationaal en Tambopata Nationaal Reservaat USD48.00 per persoon. Dit kan veranderd worden door de officiële instantie inrena.
https://southamericaplanet.com/en/expedition-wasai-5-days/
https://southamericaplanet.com/es/expedicion-wasai-5-dias/
https://southamericaplanet.com/nl/es/expeditie-wasai-5-dagen/