Galapagos cruises Coral 1 en Coral 2 in 4 of 5 dagen
Tour van 4 dagen van zondag tot woensdag
Tour van 5 dagen van woensdag tot zondag
Hier vinden jullie al de info van deze boten op deze website Klik hier
Coral I & Coral II
De Coral I & II zijn prachtige, comfortabele zusterjachten die charmante sociale ruimtes bieden, verdeeld over drie dekken, met buiten- en binnen- en buitenruimtes waarmee je op hun eigen manier kunt genieten van een intieme expeditie-ervaring. Met een capaciteit van respectievelijk 36 en 20 personen bieden de jachten buitenruimtes met een jacuzzi om het meeste uit uw rusttijd te halen tijdens het zeilen rond de eilanden. Het interieur is zorgvuldig ontworpen en lijkt op een privéjachtervaring in een gastvrije omgeving. Het restaurant serveert heerlijke Ecuadoriaanse en internationale gerechten zoals een barbecue diner op het Luna Deck. Het zijn de perfecte jachten voor chartergroepen, waar ervaring en comfort gegarandeerd zijn.
---
De Coral 1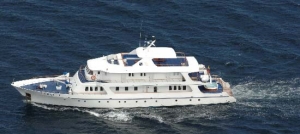 Met een Europees ontwerp en moderne vorm biedt deze meer ruimte, comfort en veiligheid voorop tijdens deze cruise. Het is een aantrekkelijke en functionele middelgrote jacht), perfect voor een intieme ervaring tijdens het varen naar de eilanden. Sommige hutten zijn met elkaar verbonden, alleen voor gezinnen en speciale groepen. De Galápagos-eilanden, waar Charles Darwin zijn beroemde theorie ontwikkelde, een land van legendes. Het geheim is isolatie, het voordeel van in het midden van nergens te staan ​​heeft het mogelijk gemaakt dat dieren, vissen en planten zich aanpassen en veranderen om nieuwe soorten te vormen. Deel de legende waar dieren de mens niet vrezen, zie de reuzenschildpadden en blauwvoet van genten, loop in lava en zwem veilig tussen haaien en zeeleeuwen. Onze jacht heeft achttien ruime hutten die zijn ingericht met een maritieme smaak. Er is voldoende ruimte voor opslag en bovendien zijn alle bedden in alle hutten laag en kunnen ze als huwelijks- en eenpersoons- en tweepersoonsbedden worden ingericht. Elke hut heeft zijn eigen privéfaciliteiten, warme en koude douche met een frisse en duurzame watervoorziening.
Alle hutten zijn voorzien van rookmelders en sproeisysteem
---
De Coral 2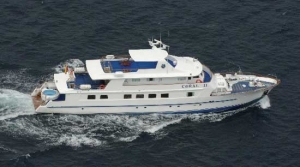 De Coral II is een monumentaal jacht met 11 hutten, gestyled met opvallend design, een prachtige mix van vorm en functie. Ze beschikt over romantische en gezellige woonruimtes, intieme en modieuze eetplekken, strakke en verleidelijke buitendekken. Haar voorzieningen en uitstekende service maken haar het ideale jacht om de wonderen van de eilanden te ervaren. De M / Y Coral II biedt plaats aan 20 passagiers, ideaal voor diegenen die de eilanden willen ontdekken met privacy, intimiteit en ultiem comfort. Haar uitstekende kruissnelheid betekent meer tijd om de eilanden te bezoeken en te genieten van activiteiten.
---
Hier vind je meer fotos en info over de kajuiten klik hier Coral 1 & 2 Cabins
Hier vind je een Deck plan klik hier CORAL 1 & 2 Deck Plan
Hier vind je de programmas van deze boten , klik op de link
Cruise-A-North-Coral-I-Coral-II-4 days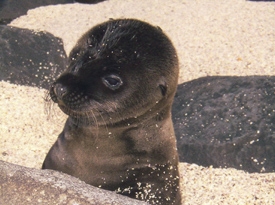 ---
Cruise-B-West-Coral-I-Coral-II 5 Days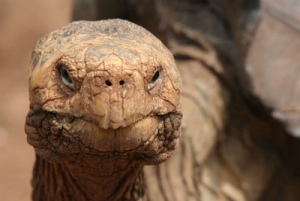 ---
Cruise-C-East-Coral-I-Coral-II.. 4 Days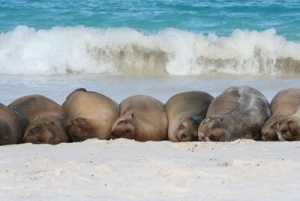 ---
Cruise-D-South-Coral-I-Coal-II- 5 days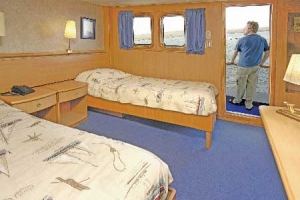 Inbegrepen
tarieven zijn een persoon en inclusief
Alle maaltijden tijdens het M / Y CORAL 2 Galapagos cruisevakantiepakket, begeleide excursies aan wal en lezingen, georganiseerd door meertalige, ervaren, naturalistische gidsen, evenals transfers van / naar het jacht in Baltra / de Galapagos.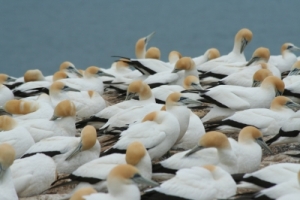 Let op: incidentele kosten / extra's zijn niet inbegrepen in de Galapagos-cruisetarieven en moeten rechtstreeks door de passagier (s) worden betaald. Alle cruisevakantiepakketten en reisroutes van de Galapagos kunnen op elk moment zonder voorafgaande kennisgeving worden gewijzigd.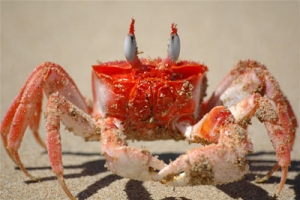 Niet inbegrepen
Internationale vluchten met retourvluchten tussen de VS of een ander land en Quito of Guayaquil, Ecuador, zijn niet inbegrepen in de hierboven vermelde Galapagos-cruisetarieven en moeten apart worden gekocht en betaald door de passagier (s). Ook niet inbegrepen is de lokale Galapagos-vlucht van Quito of Guayaquil naar / van Baltra. De geschatte kosten van de retourvlucht Galapagos (deze prijzen kunnen op elk moment zonder voorafgaande kennisgeving worden gewijzigd) tussen Quito of Guayaquil en Baltra bedragen $ 475,00 per persoon, inclusief Ecuadoriaanse vliegticketgerelateerde belastingen en ticketkosten. Dit item wordt apart geciteerd en betaald door de passagier (s). De kosten van fooien en algemene fooien voor de bemanning van het schip, de kapitein en de naturalistische gids (en) van het schip, m zijn niet inbegrepen en ze zijn ter discretie van de passagier (s), afhankelijk van het serviceniveau dat is ontvangen tijdens de M / Y CORAL 2-cruise. De inkom van US $ 110, – per persoon in het Galapagos National Park-belasting (kan op elk moment zonder voorafgaande kennisgeving worden gewijzigd) is niet inbegrepen in de weergegeven cruisetarieven en moet bij aankomst op de luchthaven rechtstreeks door de passagier (s) in US $ / contant worden betaald. in Baltra.
Individuele passagiers betalen een toeslag van 80% boven het toepasselijke tarief per persoon voor een dubbele cruise voor eenpersoonsgebruik van elk type hut beschikbaar op de M / Y CORAL 2. Er zijn geen drie persoonshutten beschikbaar op de M / Y CORAL 2 en 1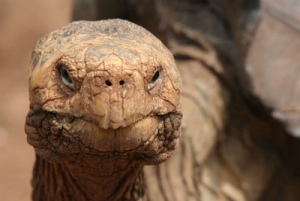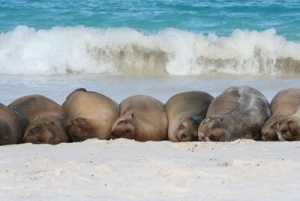 https://southamericaplanet.com/en/nl/galapagos-cruises-coral-1-coral-2-in-4-or-5-days/
https://southamericaplanet.com/es/galapagos-cruza-coral-1-y-coral-2-en-4-o-5-dias/
https://southamericaplanet.com/nl/galapagos-cruises-coral-1-en-coral-2-in-4-of-5-dagen/