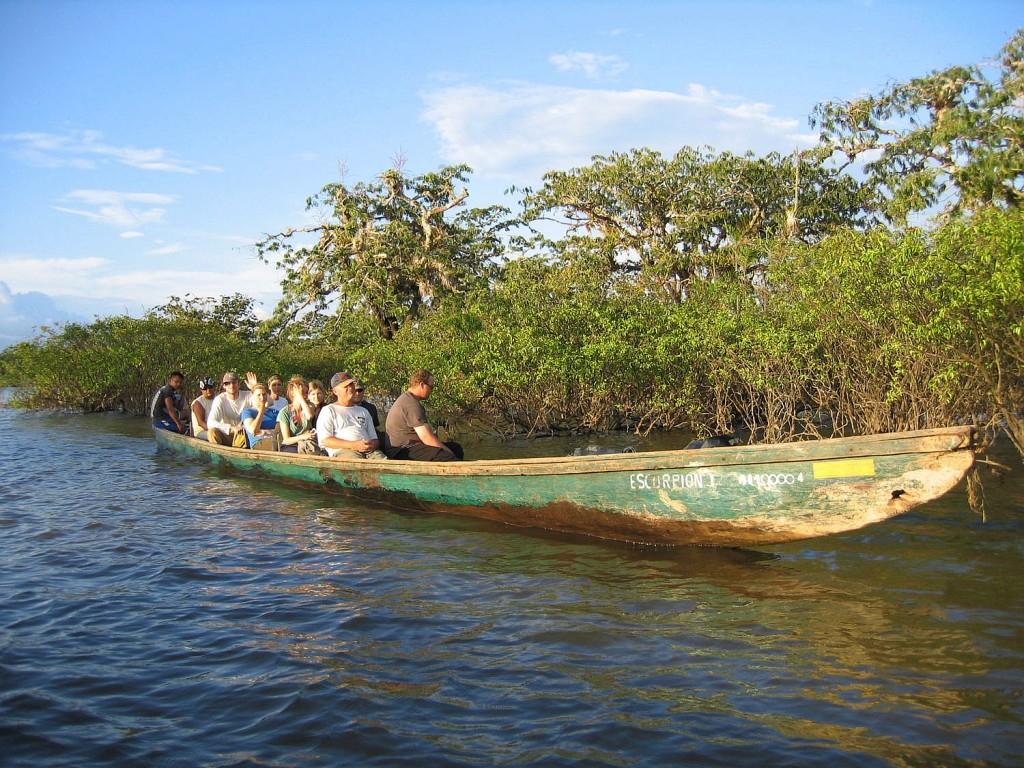 Jungle in Ecuador Cuyabeno 6 dagen programma
Jungle voor verblijf
Als je de "echte" jungle in het Cuyabeno-gebied wilt bezoeken, raden we aan deze tour toe te voegen aan het begin van een van de voorgeschreven tours. Houd er rekening mee dat de jungle tour (de dag dat je naar de jungle vliegt) alleen kan starten op maandag, donderdag of vrijdag!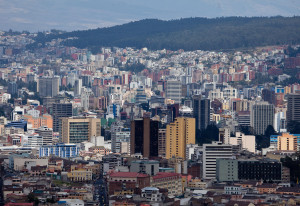 ---
Dag 1: Quito
Wanneer u aankomt in Quito, wordt u naar uw hotel gebracht, dat dicht bij de luchthaven ligt. Hier overnacht u (inclusief ontbijt). Aangezien de huidige luchthaven van Quito op ten minste een uur rijden van de hotels in het Mariscal (toeristische) gebied van Quito ligt, raden we aan dicht bij de luchthaven te blijven. Als je wilt, kunnen we natuurlijk ook een hotel in Quito regelen.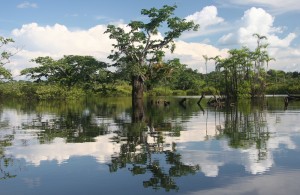 ---
Dag 2: Quito – Lago Agrio – Cuyabeno
Vanuit uw hotel wordt u naar de luchthaven van Quito gebracht, vanwaar u naar Lago Agrio vliegt. Hier word je opgehaald door iemand uit de lodge. Vanaf hier gaat u verder met eigen vervoer naar de ingang van het Cuyabeno Park (ongeveer 3 uur reizen). Onderweg is lunch inbegrepen. Bij El Puente, de ingang van het park, laad je je bagage in een gemotoriseerde kano en volg je de kronkelende Cuyabeno-rivier naar de lodge. Onze natuurgids geeft informatie over het reservaat, belangrijke aanbevelingen en andere tips. Tijdens de kanotocht krijg je een eerste blik in de jungle en kun je verschillende soorten vogels observeren. Mogelijk kunt u ook een verscheidenheid aan apen en andere jungle-dieren zien, afhankelijk van de tijd en weersomstandigheden.
Na een siësta in de lodge verlaat je het kamp om te zwemmen in de lagune en om de prachtige zonsondergang midden in de Laguna Grande te bekijken, overnacht je in bungalows met tweepersoonsbedden en muskietennetten.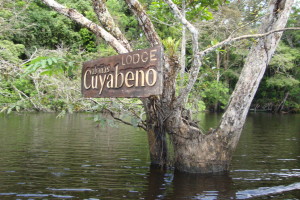 ---
Dag 3: Cuyabeno
Na het ontbijt maak je een wandeling van 3 tot 4 uur in het primaire bos, waar je gids uitlegt hoe het complexe tropische ecosysteem werkt. Je leert er geneeskrachtige planten kennen en ziet misschien wat exotische vogels of apen. Na de lunch is er tijd voor een siësta. 'S Middags ga je zwemmen in de lagune en kijk je naar de zonsondergang. Met een beetje geluk kunt u de roze rivierdolfijnen observeren of een anaconda die in een boom zonnebaadt. Na het diner maakt u een nachtelijke kanotocht om kaaimannen te zoeken.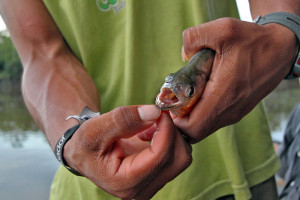 ---
Dag 4: Cuyabeno
Rond 6 uur is er een optionele kanotocht met vogels kijken in de vroege ochtend. Na het ontbijt vertrek je naar de Siona-gemeenschap van Puerto Bolivar, de grootste etnische groep in het reservaat. Je maakt deel uit van de uitwerking van de casabe; lokaal gerecht gemaakt van yucca (koolhydraten zijn het belangrijkste voedsel van de gemeenschap), een bezoek aan de sjamaan is ook inbegrepen. Hij zal wat meer uitleggen over het leven in de jungle. De reis duurt ongeveer een uur stroomafwaarts om er te komen, onderweg is het mogelijk om de bestaande fauna langs de Rio Cuyabeno te bewonderen, zoals: vogels, apen, slangen, roze dolfijnen, schildpadden en vele anderen.
Dit is een dagexcursie met lunch in de gemeenschap. Daarna keren we terug naar de lodge om een nachtelijke wandeling door het oerwoud te maken op zoek naar insecten, spinnen, gekko's en schorpioenen. We zullen ook luisteren naar de nachtgeluiden van de jungle. We dineren en overnachten in de lodge.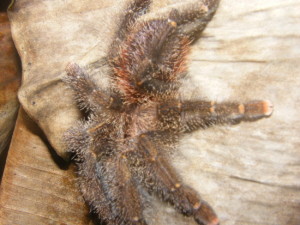 ---
Dag 5: Cuyabeno
Vandaag vertrek je in inheemse, uitgegraven kano's om kleinere lagunes te bezoeken, zoals Pato Cocha en Caimán Cocha. Tijdens het peddelen heb je een betere kans om meer fauna en flora te zien en kun je een goed idee krijgen van hoe een igapo (overstroomd) bos eruit ziet.
Dag 6: Cuyabeno
Na het ontbijt neemt u de gemotoriseerde kano's om terug te gaan naar de ingang van de Cuyabeno, vanwaar u privévervoer terugneemt naar Lago Agrio, vanwaar u terugvliegt naar Quito.
https://southamericaplanet.com/en/jungle-in-ecuador-cuyabeno-6-days-program/
https://southamericaplanet.com/es/selva-en-ecuador-cuyabeno-programa-de-6-dias/
https://southamericaplanet.com/nl/jungle-in-ecuador-cuyabeno-6-dagen-programma/