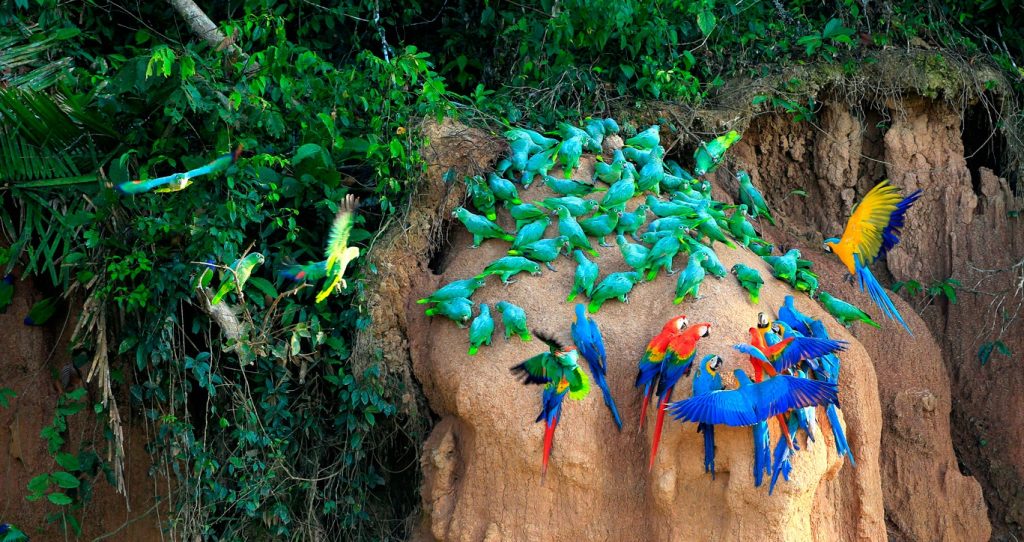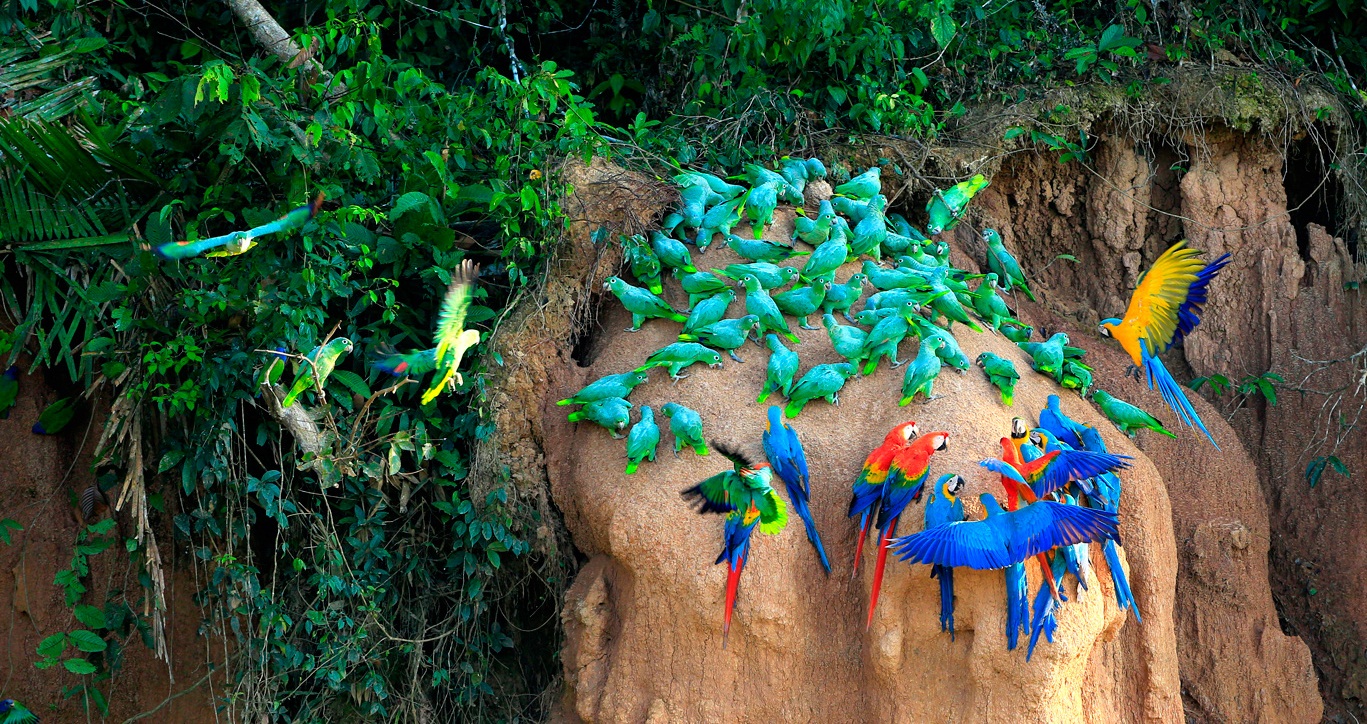 Jungle Pro Lodge met Chuncho Klei lik en , 4 dagen 3 nachten, Zuid Peru
FINCA SACHAVACAYOC met Sachavacayoc meer vanuit Puerto Maldonado ONZE ZEER BEKROONDE EN BESTE TOUR VAN TAMBOPATA, GEEN ANDERE TOUR KAN DIT AANBIEDEN, ALLE HOOGTEPUNTEN VAN DE REGIO IN ÉÉN REIS
---
Volledige jungle reis naar de grootste Macaws Clay Lick, verken het beste van het Tambopata National Reservaat, het meest afgelegen Sachavacayoc-meer, het altijd verrassende ongerepte Condenado-meer, allemaal in één reis ( vraag ook naar ons 3 dagen programma )
Jungle Pro is een nieuwe lodge met enkel 10 hutten. Alle hutten hebben een eigen badkamer, warm water in de douches, glas in de douches, plafondventilator, balkon met hangmatten, matrassen en beddengoed van uitstekende kwaliteit. We hebben een superieure operationele service, vooral in boten, we werken samen met onze eigen vloot van 3 boten die zijn gecertificeerd door de Peruaanse marine, geautoriseerd door het regionale transportmanagement en degelijke verzekering, onze boten zijn 16 meter aluminium en glasvezel, met Yamaha 75 pk viertaktmotoren, met een capaciteit voor 16 personen met recyclebare stoelen, elke stoel met reddingsvesten en waterdichte dekens voor koude, regen of wind, onze boten zijn de meest comfortabele in de regio. Ons receptie- en opslagkantoor in de stad heeft comfort- en veiligheidsnormen die aan de eisen voldoen. We hebben ook beveiligingsprotocollen die de risico's van criminele incidenten minimaliseren, bijvoorbeeld: aangezien onze lodge geen wegen gebruikt voor overdrachten van toeristen, de hele operatie is strikt per rivier, waar de kansen op incidenten minimaal zijn, dus we hebben zwaar geïnvesteerd in snelle, stabiele, veilige en comfortabele boten. Onze diensten zijn ook gericht op excursies van pure en originele aard, plaatsen waar het waarnemen van dieren in het wild superieur is aan veel plaatsen, en wij garanderen een hoge tevredenheid van de bezoeker. Het voordeel van onze service is dat we met 10 hutten, waardoor je in kleine groepjes reist met persoonlijke service zo voorkomen we dat toeristen op één plek samenkomen, een veel voorkomend probleem van de meeste hostels, * Onze klanten wachten niet lang op transfers.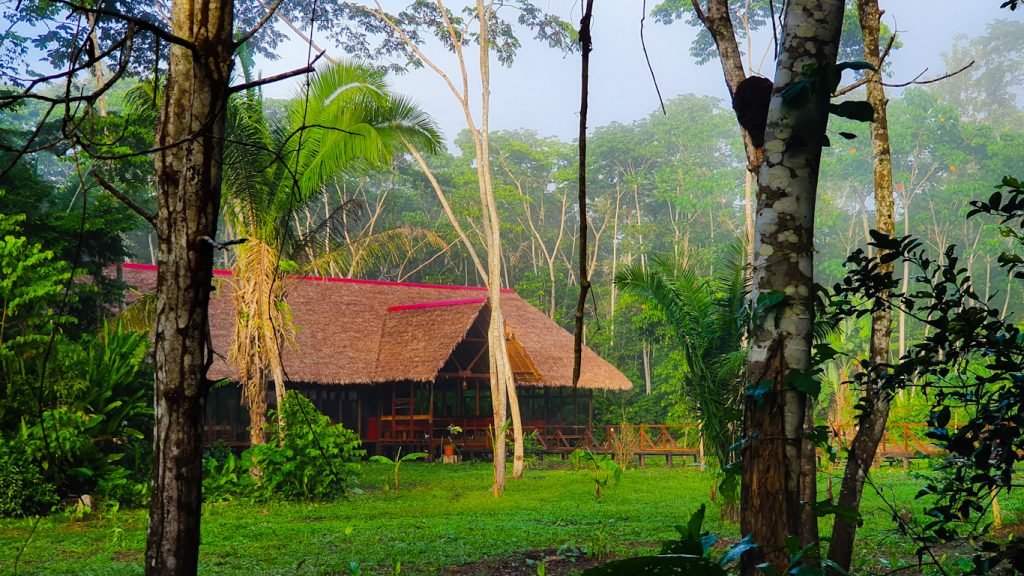 ---
DAG 1 Aankomst en ontvangst door onze gids + transfer van de luchthaven of het busstation. Onze gidsen zijn zeer ervaren professionals met diepgaande kennis van het gebied en regenwoud.Transfer van de luchthaven naar ons hoofdkantoor in de stad. Maldonado City, onze Transfer of gids verwelkomt je en brengt je een paar minuten naar ons kantoor in de stad. In ons kantoor raden we je aan alleen de benodigde spullen in te pakken die je nodig hebt voor je volgende paar dagen, de hoofdbagage kan veilig op kantoor blijven . Transport op die manier is eenvoudiger in onze kano boten, met minder bagage. Transfer van ons kantoor naar de haven van Tambopata. We varen ongeveer 2 uur de Tambopata-rivier op tot Finca Sachavacayoc. Onderweg hebben we de mogelijkheid om vogels, kaaimannen, capybara's en apen te bekijken met een beetje geluk. lunch – box in de boot. Samen met onze gidsen komen we aan bij Finca Sachavacayoc. Accommodatie en een beetje rust. Na de kleine rust, zullen we een jungle-wandeling maken, als een inleiding tot de natuur en ook om vertrouwd te geraken met de jungle. We wachten tot het donker wordt om een ​​nachtwandeling te maken, op zoek naar de exclusieve nachtdieren en beestjes, zoals de indrukwekkende grond vogels, tarantula (zo groot als je hand) Nadien hebben we diner in de lodge en kunnen we onze eerste jungle nacht met veel dierengeluiden ingaan.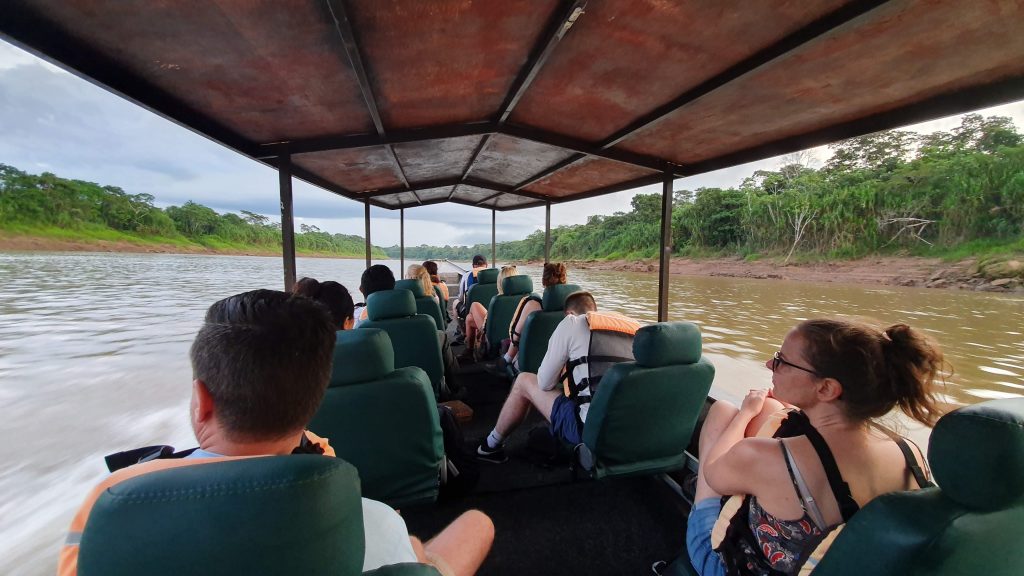 ---
DAG 2 We bezoeken de spectaculaire Chuncho-klei, de grootste ter wereld, met de drie belangrijkste soorten ara's tegelijkertijd samenkomen, en vele soorten papegaaien, honderden papegaaien komen samen om klei te eten, een speciale en uniek gedrag dat alleen in dit deel van de planeet voorkomt. Vroeg vertrek om 4 uur, dan 2 uur op onze boot stroomopwaarts van de rivier de Tambopata; om te genieten van het beste van de papegaaienshow is het belangrijk om vroeg voor de vogels aan te komen! We ontbijten in de boot. Tijdens de reis naar de klei-lik hebben we grote kansen om capybaras, Caymans en misschien met een beetje geluk Jaguar of Tapirs (de twee meest speciale landzoogdier van de Amazone) te zien. We blijven in de klei-likzone, indien nodig totdat we de ara's zien klei eten. Nadien keren we terug naar de lodge voor de lunch.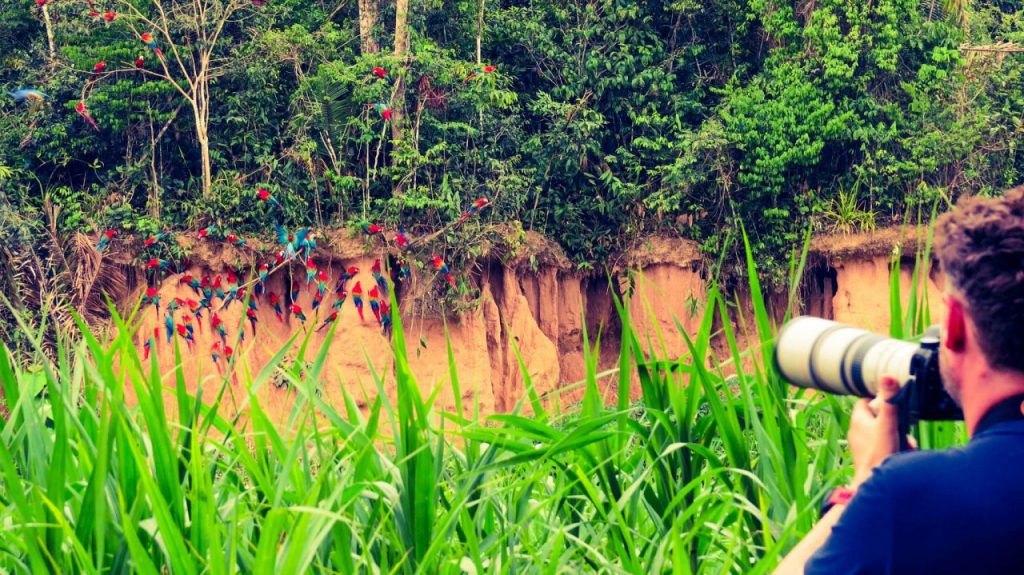 ---
Na een beetje rust zijn we klaar voor één van de meest ongerepte meren van het Tambopata National Reserve, Condenado Lake. Condenado Lake ligt in het hart van het Tambopata National Reserve, op 1 uur van de lodge , Condenado lake heeft veel verschillende dieren, waaronder de zeer aantrekkelijke Hoatzin, Ara's, toekans en visvogels, evenals Caymans en apen, af en toe Anaconda's in een zonnebad op het gras. We komen er tegen valavond en meteen nemen we een paddle-kano en genieten en ontspannen we van de diepste en wildste jungle. Op de terugweg keren we terug naar de lodge en doen een nachtwandeling op zoek naar nachtbeestjes of geniet je gewoon van de intense, stille en luide jungle. Diner in de lodge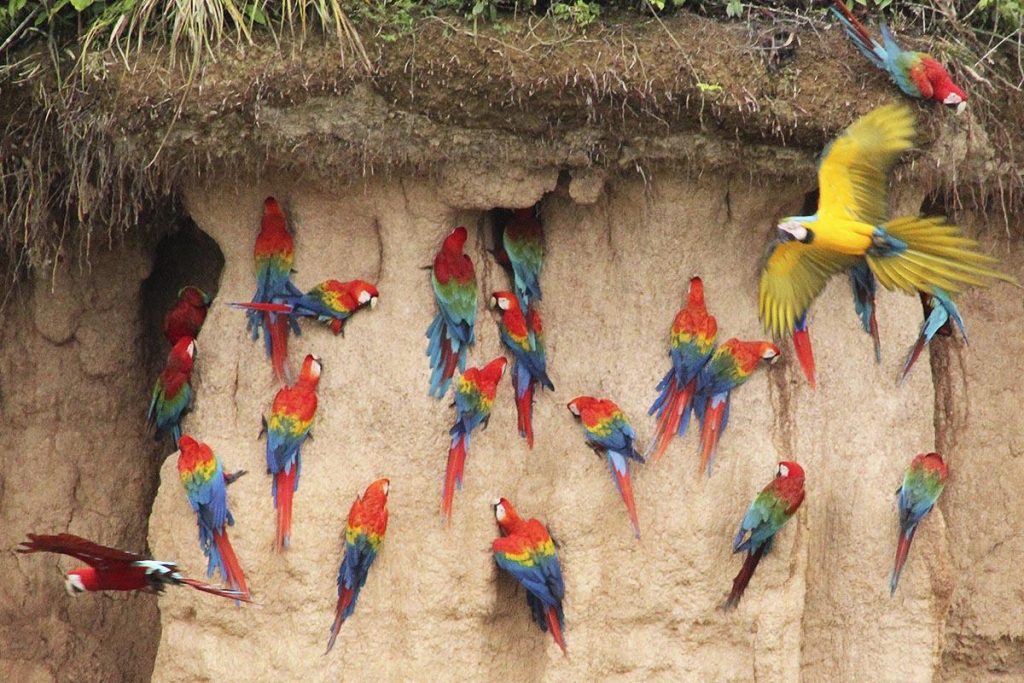 ---
DAG 3 Na het ontbijt bezoeken we het spectaculaire meer van Sachavacayoc, dat in het hart van het Tambopata National Reserve ligt, op twee uur rijden van de lodge (langzaam lettend op dingen), Sachavacayoc heeft zeer veel dieren in het wild zoals apen, kaaimannen, tapirs, Anaconda's, Hoatzins en veel blauwe en gele ara's die overal rondhangen en nestelen. Deze plek geeft ons een unieke Jungle-ervaring, we komen er halverwege de ochtend en nemen meteen een paddle-kano en genieten en ontspannen van de diepste en wildste jungle, kijkend naar apen en ara's die luid lawaai maken. Op de terugweg naar de lodge, wandelen we door de diepste jungle die je kunt vinden. Lunch in de lodge / je kunt ook een lunchpakket nemen om langer aan het meer te genieten en ook langer naar anaconda's te zoeken. 'S Middags optionele wandeling naar het Condenado-meer (als er nog veel energie is) of gewoon genieten van het comfort en de ontspanning van de lodge.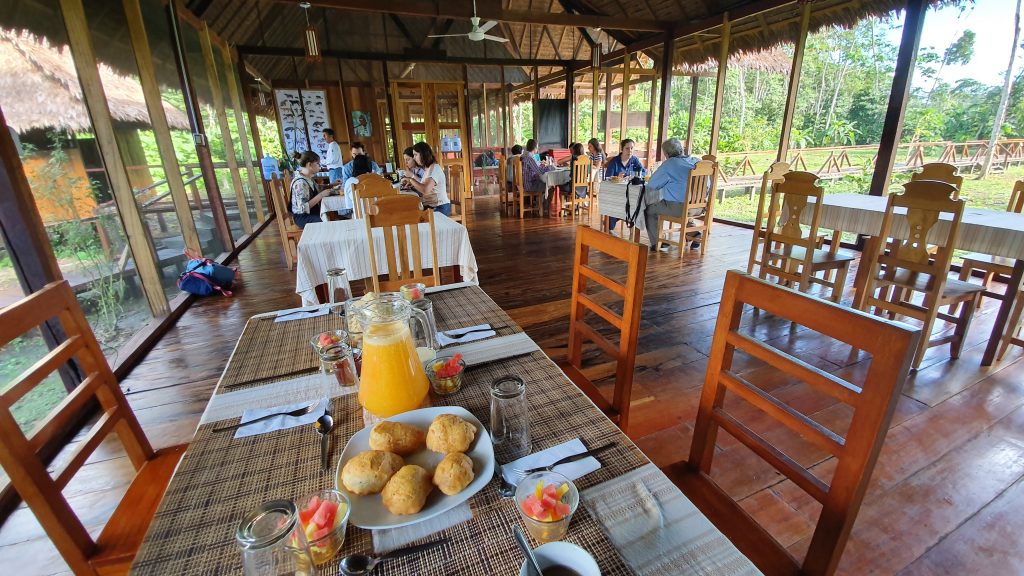 ---
DAG 4 Ontbijt in de lodge en vertrek naar Pto. Maldonado, de reis terug naar de stad vanuit de lodge duurt van 1:45 minuten tot maximaal 2 uur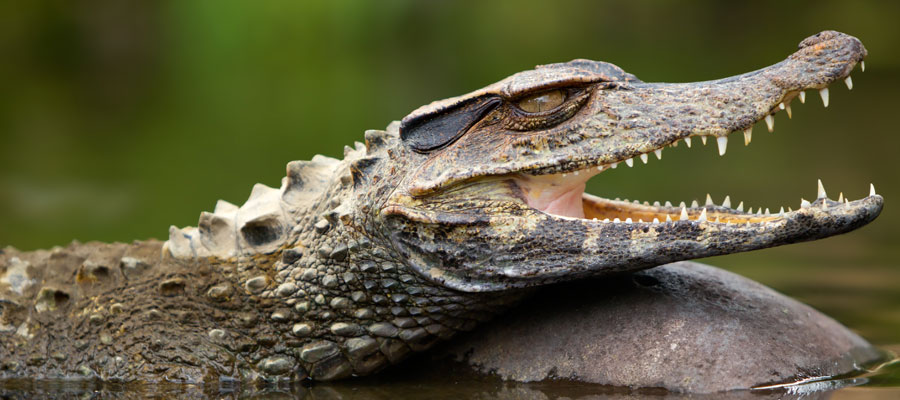 ---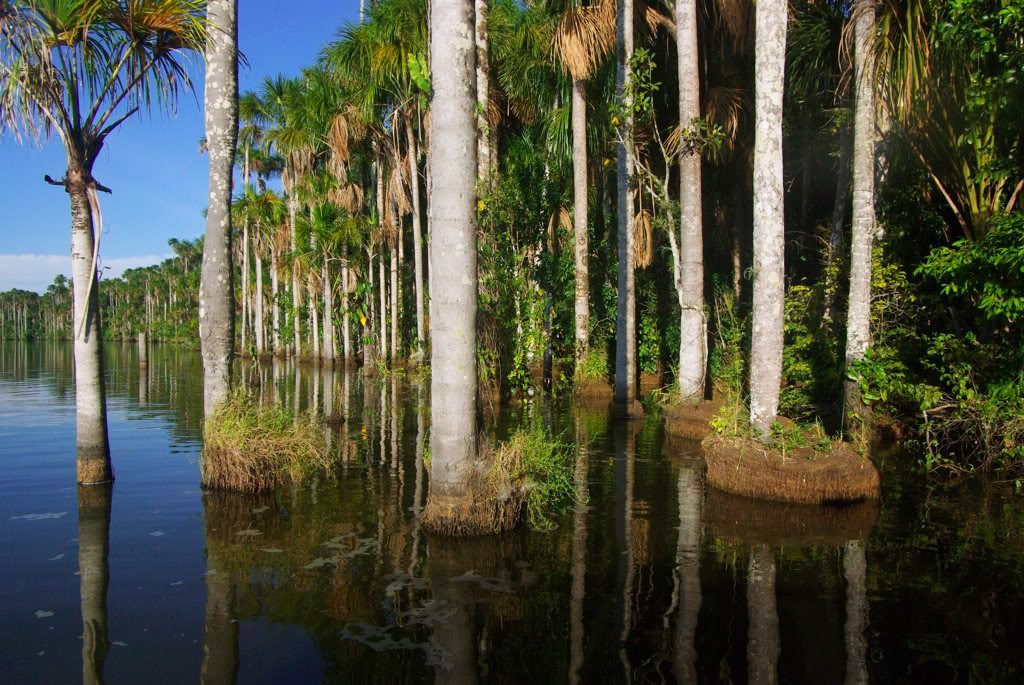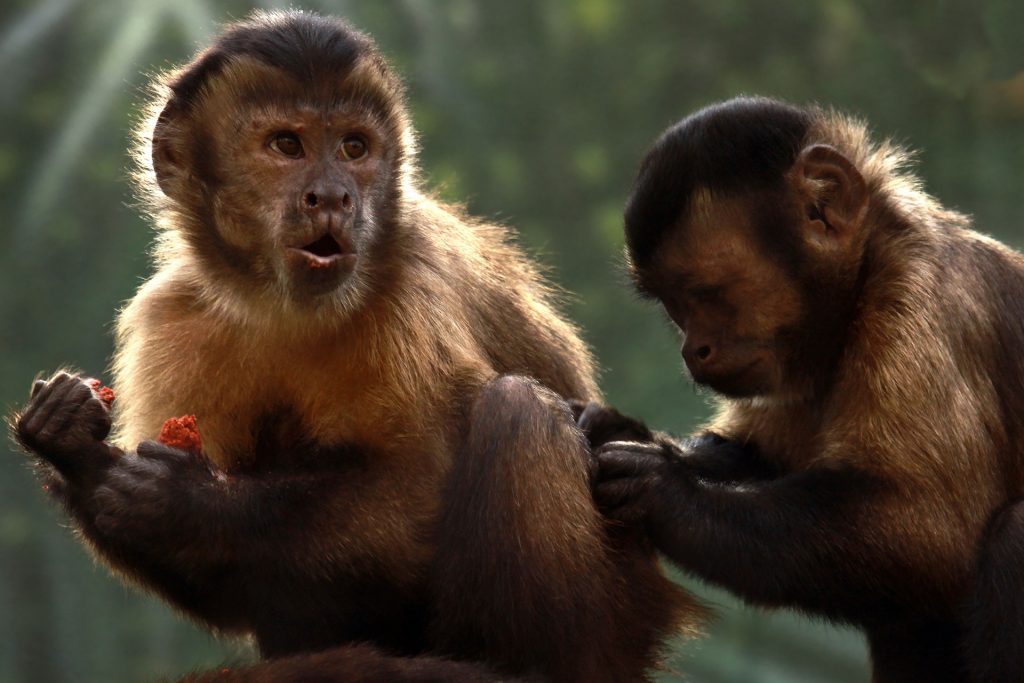 https://southamericaplanet.com/en/jungle-pro-lodge-chuncho-macaws-clay-lick-4-days-3-nights/
https://southamericaplanet.com/es/jungla-pro-lodge-con-colpa-de-guacamayos-chuncho-4-dias-3-noches/
https://southamericaplanet.com/nl/jungle-pro-lodge-met-chuncho-klei-lik-en-4-dagen-3-nachten-zuid-peru/