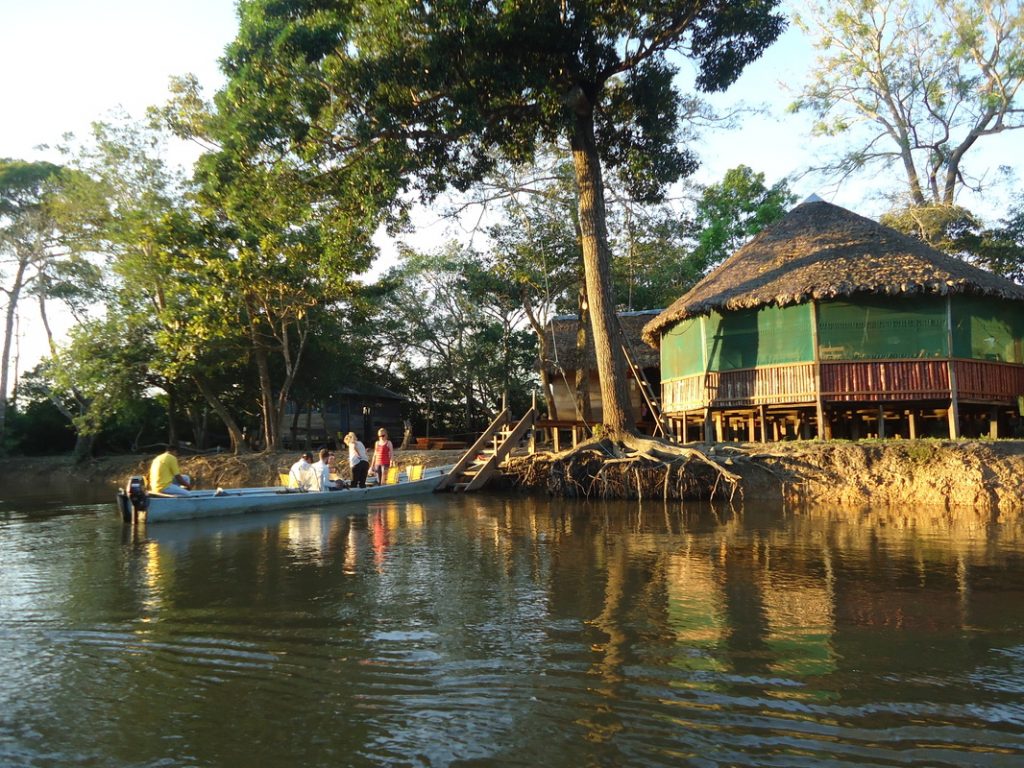 Jungle Rurenabaque, 3 dagen, basic lodge
3 dagen Pampa tour ( vraag ons naar de Pampa + Selva combinatie in 4 dagen ) basic jungle lodge, Pampas toer in Bolivian jungle
Goedkoopste Jungle toer in Zuid America
De pampa's zijn een ecosysteem dat uniek is voor Zuid-Amerika. Komt van het Quechua-woord voor "vlaktes". De pampa de uitgestrekte, boomloze savanne die zich uitstrekt over het oosten van Bolivia tot Brazilië en van het zuiden tot Argentinië. De vlaktes zijn dunbevolkt en herbergen een breed scala aan dieren in het wild. Beschermde gebieden over de pampa's behouden de kwetsbare ecosystemen die nodig zijn om een ​​verscheidenheid aan bedreigde en endemische soorten te ondersteunen.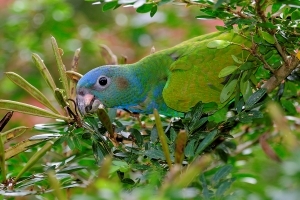 In het natte seizoen overspoelen de vele rivieren die de regio doorkruisen hun oevers, overstromen de pampa's en transformeren deze in een weelderig, groen landschap. Deze regelmatige overstroming voorkomt de groei van hoge bomen, waardoor er alleen lage, bossige vegetatie overblijft en een open omgeving die bij uitstek geschikt is om wilde dieren te spotten.
Onze pampastour neemt je mee langs de Yacuma-rivier, waar een verbluffende verscheidenheid aan dieren samenkomt om zichzelf af te koelen in het langzaam bewegende water. Langs de rivieroevers zie je kaaimannen en krokodillen, capibara's, anaconda's, eekhoorn- en brulapen, roze dolfijnen en de honderden vogelsoorten die hun thuis in de regio vinden.
voor 3 of meer dagen in de pure jungle van Rurrenabaque de Boliviaanse Jungle
Niet inbegrepen
Vluchten (kunnen we ook regelen)
Inkom Nationaal park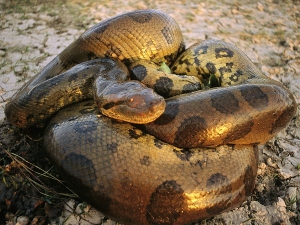 ---
Dag 1 Santa Rosa – kamp
We vertrekken om 9.00 uur met de auto uit Rurrenabaque, rijden door slaperige Amazone-dorpen en langs kleine familieboerderijen. Tegen de middag komen we aan in Santa Rosa, een klein stadje aan de oevers van de Yacuma-rivier. Hier delen we een traditionele Boliviaanse lunch met warme soep, vlees, rijst, yucca, groenten en vers fruit.
Vanuit Santa Rosa varen we per boot de Yacuma-rivier af. We drijven langzaam stroomafwaarts, voorzichtig om de natuur niet te storen. U zult onmiddellijk de overvloed aan fauna opmerken: de bomen leven van vogels en apen en het is niet ongebruikelijk dat de boot kilometerslang wordt begeleid door roze, zoetwaterdolfijnen. Je gids stopt met plezier de boot om moeilijk te spotten dieren aan te wijzen of om te wachten tot je geweldige foto's van dieren in het wild en landschappen krijgt.
We komen rond 4:00 aan bij onze ecolodge. Je kunt genieten van een hapje en vers fruitsap, douchen of even uitrusten in een hangmat voordat we weer op pad gaan. Slechts een paar minuten stroomafwaarts, verzorgt een lokale familie een kleine hut (extra niet inbegrepen) die wijn, koud bier en snacks verkoopt. Hier kunt u reizigers uit andere lodges ontmoeten en voor het diner een drankje drinken of hen uitdagen voor een potje voetbal of volleybal. Zodra de zon is ondergegaan over de open vlakte van de pampa's – altijd een adembenemend schouwspel – gaan we terug naar de lodge voor het diner.
Als de zon ondergaat, worden de pampa's wakker. Vogels en apen schreeuwen in het donker en kleine roofdieren schieten door de struiken op zoek naar ontbijt. We vertrokken met zaklampen in de boot op zoek naar het grootste roofdier van allemaal: kaaimannen. Deze leden van de Aligator-familie kunnen tot 12 voet lang worden. Pikzwart jagen ze 's nachts langs de rivier en eten slangen, vissen en de verdwaalde vogel. Hoewel ze overdag moeilijk te zien zijn, zijn de kaaimannen 's nachts gemakkelijk te zien; hun ogen weerspiegelen het maanlicht, gloeiend rood in de duisternis.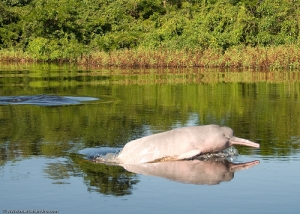 ---
Dag 2 dieren
'S Morgens eten we een stevige maaltijd met eieren, pannenkoeken, gebak en vers fruit. Na het ontbijt trekken we hoge rubberen laarzen aan (ter bescherming tegen slangenbeten) en gaan we het hoge gras van de pampa's in op zoek naar anaconda en slangen. Deze niet-giftige slangen behoren tot de grootste ter wereld. Het is niet ongebruikelijk dat we er een van 3 of 4 meter lang spotten, hoewel sommigen beweren dat ze anaconda's meer dan twee keer zo groot hebben gezien.
Na een lange ochtend in de zon wilt u misschien het warmste deel van de dag doorbrengen met zwemmen in de rivier (gebruik de touwschommel!) Of liggend voor een siësta in de schaduw. Na de lunch gaan we op zoek naar een visplek. De vangst: piranha's. Deze roofvissen zijn er in overvloed in de regio en zijn al generaties lang een belangrijk onderdeel van de inheemse gemeenschappen. Onze gidsen kennen de beste plekken om piranha's te vinden en leren je traditionele methoden om ze te vangen met rauw rundvlees als aas.
Als de avond valt, rijden we stroomafwaarts terug naar het voetbalveld van gisteren. Nogmaals, je hebt de mogelijkheid om te ontspannen met andere reizigers of een gasten-vs-gidsen-spel te spelen als de zon ondergaat. Pak een extra biertje voor het avondeten als je wilt, en we gaan terug naar de lodge om te eten. Typische diners zijn onder meer rijst, linzen, pasta, salades, verse groenten en brood.
---
Dag 3 zonsopgang en terugkeer Santa rosa
Voor gasten die graag vroeg willen beginnen, bieden we een ritje voor zonsopgang een beetje stroomafwaarts aan. Als de maan ondergaat, beginnen de pampa's zich voor te bereiden op de ochtend. Langs de oevers zijn brulapen te horen. Een paar minuten verderop komen we aan op een open plek om het langzame spektakel van de zonsopgang te bekijken.
Na het ontbijt vertrekken we stroomopwaarts waar roze dolfijnen samenkomen om te socialiseren. Als je wilt, ben je welkom om in het water te springen voor de onvergetelijke ervaring van zwemmen met deze zeldzame dieren. De dolfijnen kunnen tegen je aankomen terwijl je zwemt, maar zijn ongevaarlijk en hebben geen last van je aanwezigheid.
Na het zwemmen keren we terug naar de lodge voor de lunch. Je hebt de gelegenheid om een siësta te houden en je spullen in te pakken voordat we 's middags vertrekken voor de terugreis naar Rurrenabaque.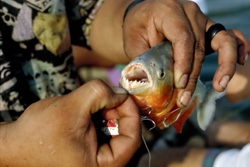 ---
Inbegrepen
*Native Gidsen
*Chauffeur
*kok
*laarzen
*mineraal water dag 2 en 3
*Assistance medical
*3 maaltijden per dag
*Transport in busje, boot met motor
*Camping materiaal (beds, lakens)
* gedeelde Douche
niet inbegrepen
Inkom the Santa Rosa Park (Bs 150.-)
Vervoer vanaf La Paz-Rurrenabaque-La Paz ( kunnen we ook regelen)
Ontbijt op de eerste dag en diner op de laatste dag (tijdens de tour)
Snacks en drankjes
Tips
Transfer van of naar luchthaven
---
Aanbeveling, wat mee te brengen
*kleding voor warm weer, voor trekking en vervoer in bus en boot
*4-6 paar sokken
*Fles water voor de eerste dag
*Lange broek
*Witte shirts met lange mouwen
*Hoed / pet
*Sandalen en schoenen
*Regenjas
*Zwempak
*Zonnebril
*Camera
*Insectenwerend middel
*Toiletpapier
*Zaklamp / batterijen
*Handdoek
*Bs.-150 (voor toegang tot park)
*Hangslot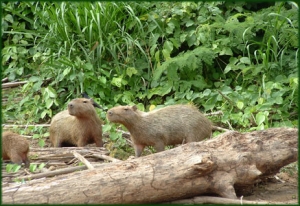 Materiaal
*Camera en film
*Zakmes
*zonne bril
*Notitie blok
*zaklamp en batterijen
*verrekijker
*1 kleine rugzak
* handdoek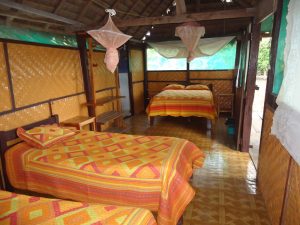 En nog
* Paspoort
*Insect Repellent (90-100% DEET)
*Vitamin "B"
* gele boekje met bewijs van gele koorts en tetanus injectie
(Malaria is niet aanwezig )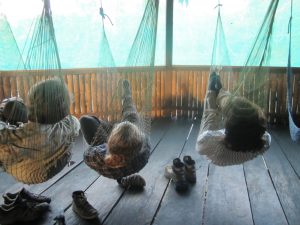 https://southamericaplanet.com/en/jungle-rurenabaque-basic-3-days/
https://southamericaplanet.com/es/jungle-rurrenabaque-3-dias/
https://southamericaplanet.com/nl/jungle-rurenabaque-3-dagen-basic-lodge/