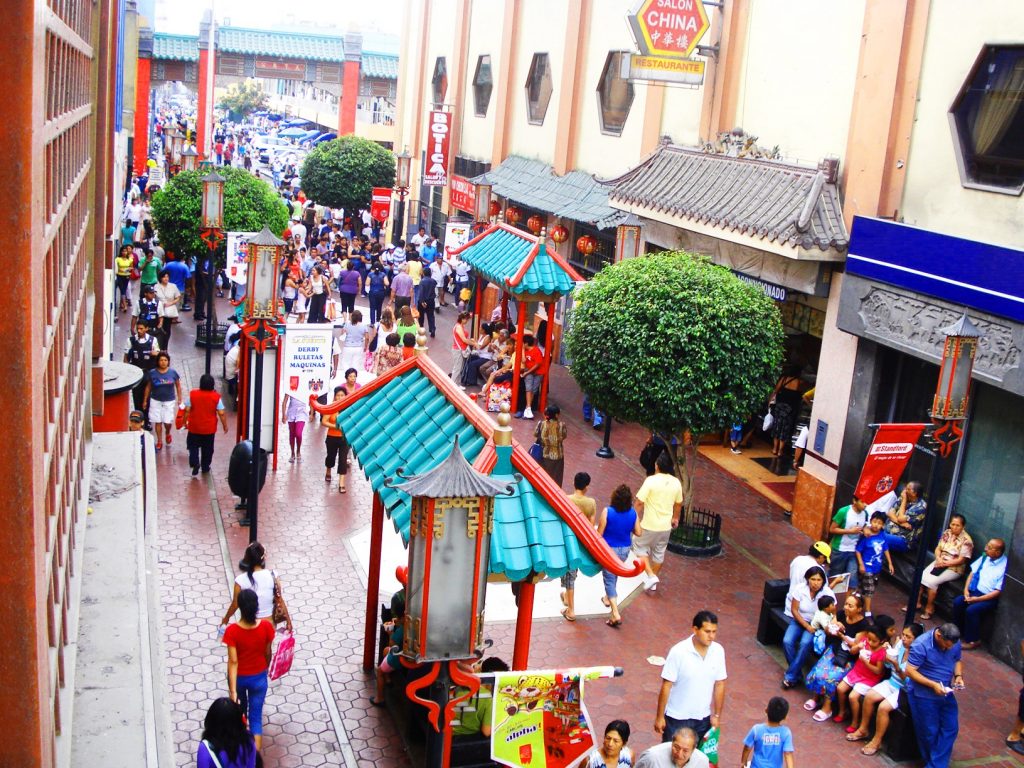 LIMA'S BEST BEWAARDE GEHEIMEN
Stadswandeling door Lima met centrale markt en Chinatown
Duur: 4 1/2 uur / Start 8.45 h
We halen je op bij je accommodatie of ontmoetingspunt en met onze deskundige lokale gids nemen we je mee naar een fascinerende wandeling door ons historische centrum.
Chinatown: een van de grootste Chinatown in Zuid-Amerika bevindt zich in het centrum van Lima, de Chinezen in Lima hebben een heel mooie en kleurrijke barrio gecreëerd, een van de beste dingen van dit mengsel is hun eten genaamd "chifa"
Centrale markt: de eerste markt in Zuid-Amerika was ook in de stad Lima, vlakbij het regeringspaleis. Deze markt biedt een grote verscheidenheid aan inheemse gerechten, fruit en exotische andere dingen om te eten. Het is een goed idee om een ​​beetje ruimdenkend te zijn voordat je naar deze plek gaat, omarm deze lokale sfeer die voor sommigen indrukwekkend kan zijn.
Lima Downtown: Ons historisch centrum wordt beschouwd als een werelderfgoed dat sinds 1991 door Unesco wordt beschermd vanwege alle koloniale gebouwen die de stad heeft. Lima staat ook als een van de oudste hoofdstad van Zuid-Amerika omdat het in 1535 door de Spanjaarden werd gesticht en de "Stad der koningen" werd, de belangrijkste stad voor de Spaanse onder koninkrijk op het hele continent!
Het bezoek aan het belangrijkste plein van het hele land zullen we zeker niet missen; "The Main Square" waar we samen gaan leren over de geschiedenis van zo'n historisch plein! Daarnaast neem je de beste foto's van het aartsbisschoppelijk paleis, het stadhuis van Lima en de kathedraal. Andere geweldige plekken om te bezoeken zijn: "San Martin Square", "De la Union Pathway", de mooie houten balkons van de paleizen en herenhuizen en de hoogste toren (40 m) in Lima die bij het Saint Dominick Convent hoort.
Na de rondleiding brengen we je terug naar je hotel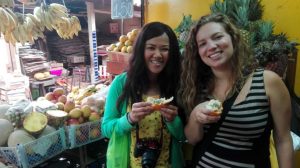 ---
Inbegrepen
– Ophalen bij je hotel
– Eigen vervoer
– Professionele gids
– Alle toegangskaarten
– Snacks
– Tol
– Parkeren
– Extra belastingen en retourtransport
Wij raden aan
Dat u comfortabele kleding en schoenen, een zonnebril, zonnebrandcrème en een hoed draagt om uw excursie zo comfortabel mogelijk te maken. Neem een flesje water mee en reservebatterij voor je camera.
Breng alsjeblieft geen grote tassen of portemonnees mee en alleen kleine, goedkope camera's voor deze tour.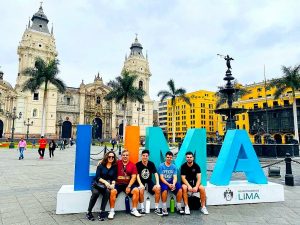 https://southamericaplanet.com/en/limas-best-kept-secrets/
https://southamericaplanet.com/es/nl/los-mejores-secretos-guardados-de-lima/
https://southamericaplanet.com/nl/limas-best-bewaarde-geheimen/