Monte Amazonica Lodge, 4 dagen 3 nachten,
Nacional reserva Tambopata /Macaw Chuncho-kleilik & Sandoval meer, Puerto Maldonado Zuid-Peru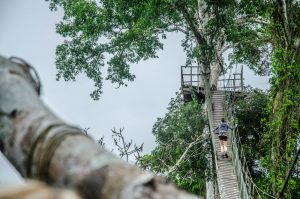 ---
DAG 1
Aankomst op het vliegveld of busstation en transfer naar het kantoor van onze Lodge en zijn touroperator voor het laatste gesprek over onze tour voordat we vertrekken naar ons avontuur. Als je grote bagage hebt, raden we je aan om ze opnieuw in te pakken om de niet-benodigde items op te bergen en net genoeg mee te nemen voor de reis.
Landtransfer (4×4) wagen naar onze bestemming voor ongeveer 2 uur om de oevers van de Tambopata-rivier te bereiken, per rivier alleen duurt meer dan 6 uur (alleen informatie). Op deze plek nemen we een boot naar de lodge "Monte Amazoníco – Tambopata." Welkom en ontbijt of lunch afhankelijk van de aankomsttijd.
'S Middags maken we een kennismakingswandeling door het regenwoud waar we de kans krijgen om dieren in hun natuurlijke omgeving te zien als oa amfibieën, zoogdieren, reptielen en prachtige insecten.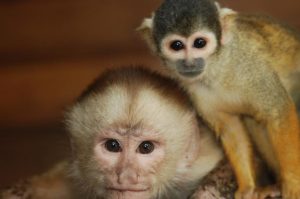 ---
DAG 2
We worden vroeg wakker, om 4:30, om te vertrekken naar 's werelds grootste ara-klei lik de CHUNCHO, een reis van ongeveer 1:30 uur, per boot, onderweg zullen we de kans hebben om soorten zoals capibara, 's werelds grootste knaagdieren, tapirs, en met veel geluk zelfs de mooiste Zuid-Amerikaanse katachtige, jaguar zien, veel van onze klanten zijn getuigen met fotografisch bewijs van ontmoetingen met deze prachtige zoogdieren.
Na aankomst bij de ara-klei lik zie je honderden verschillende soorten papegaaien die klei komen eten naast de riviermuur. We zullen ons in een schuilhut verbergen om te wachten naar één van de mooiste natuurlijke bezienswaardigheden van vogels ter wereld. Na de papegaaien komen er nog 3 soorten ara's die het meest kleurrijk zijn van Amerika, rood en groen, blauw en geel. Ze verzamelen zich om klei te eten die nodig is in uw dagelijkse voeding om gifstoffen te verwijderen. Op een mooie dag vol activiteiten zie je honderden van deze prachtige dieren over je heen vliegen. Een ervaring voor het leven.
Na het ontbijt brengt onze boot ons terug naar Puerto Maldonado en transfer naar de haven waar we de boot voor een uur zullen nemen tot onze lodge. Er is en welkom met een verfrissend vruchtensap uit onze regio. Accommodatie wordt gegeven.
Na de lunch bezoeken we het "Apeneiland", gelegen voor onze lodge aan de overkant van de rivier de Madre de Dios, waar we verschillende soorten apen vinden die op het eiland leven, die soorten zijn de bruine kapucijn, de eekhoorn aap en de zadel vormige tamarin; en we keren terug naar de Lodge.
'S Avonds gaan we op zoek naar kaaimannen, witte alligators worden meestal gevonden op zandbanken in de Madre de Dios-rivier waarvoor een zaklamp nodig is. We kunnen ook wat capibara zien, terug naar de lodge, diner en rust.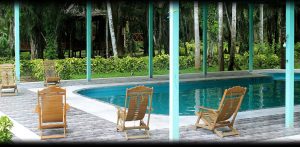 ---
Dag 3
Na het ontbijt 3 km lopen. Midden in het dichte regenwoud en op weg naar het Sandoval-meer (piranha-habitat), een van de grootste in het Tambopata National Reserve, hier varen we in een roeiboot waar we veel verschillende vogels zullen bewonderen (shansho-aalscholver jacanas, puma-reiger, buizerds) brulaap, bruine kapucijnapen, tamarins en luiaards). Misschien ontmoeten we de familie van gigantische rivierotters (bijna twee meter lang) die met uitsterven wordt bedreigd, en keren we terug naar de lodge om te genieten van een typische lunch.
'S Avonds krijgen we nog een gelegenheid om te wandelen waar we de diversiteit aan soorten insecten, amfibieën, reptielen en andere nachtdieren kunnen waarderen. – Diner en rust.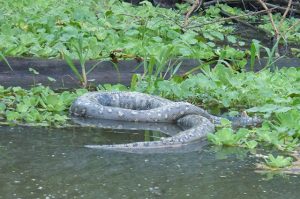 ---
Dag 4
5.30 Am in de jungle ochtend , maken we een korte wandeling naar onze canopy walk-way, ongeveer 30 meter hoog, zodat we de natuur van zo hoog mogelijk kunnen waarderen, hebben we ook een panoramisch uitzicht op de rivier de Madre de Dios. Observeer vanaf platforms verschillende soorten vogels, waaronder toekans, ara's, tanagers, wielewaal, het zal zeker een geweldige ervaring worden.
Ontbijt en terugkeer naar de stad, luchthaventransfer en / of busstation.
Inbegrepen. – Hostingservice, begeleiding, vervoer, luchthaven – Lodge – luchthaven en eten (lunch, diner, ontbijt)
Niet inbegrepen. – consumptie van bar (alcoholische dranken), toegang tot het Tambopata National Reserve US $ 24,00.
BELANGRIJK. – we raden aan om muggenspray, zaklamp, verrekijker, persoonlijke spullen, zonnebrandcrème, wandelschoenen, lange shirts en broeken mee te nemen.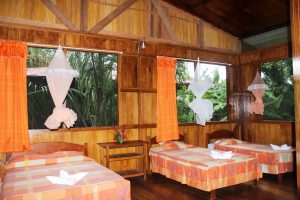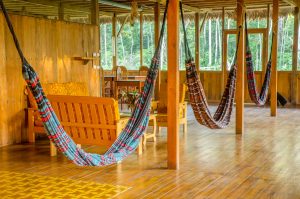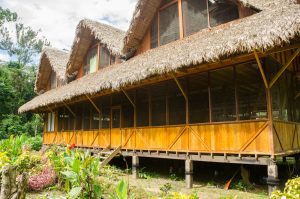 https://southamericaplanet.com/en/monte-amazonica-lodge-4-days-3nights/
https://southamericaplanet.com/es/monte-amazonica-lodge-4-dias-3noches/
https://southamericaplanet.com/nl/monte-amazonica-lodge-4-dagen-3-nachten/