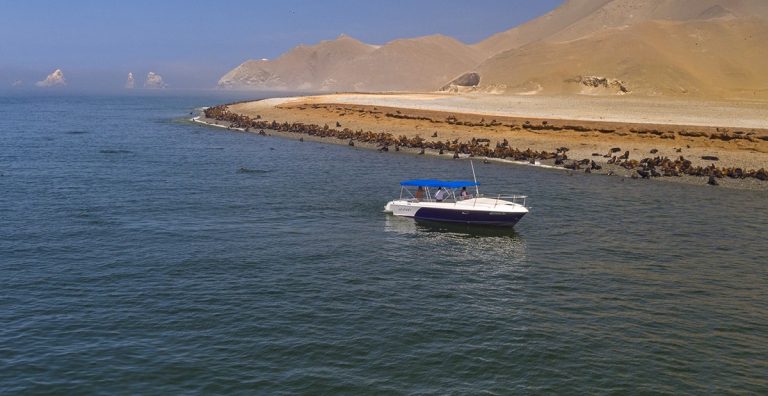 PREMIUM MOTORBOAT EXPEDITIONS BALLESTAS In Prive of gedeelde boot
Met 12 comfortabele zitplaatsen is onze Skimmer een boot die speciaal is ontworpen om alle hoeken en gaten in de baai van Paracas te verkennen en langere reizen te maken naar interessantere locaties in het reservaat. Een eenvoudige rondleiding door de baai, intensieve natuurobservatie-expedities, sportvissen of surf-escapades zijn allemaal mogelijk met het comfort en de exclusiviteit van deze unieke Venturia-boot.
ACTIVITEITENREGELING EN BESCHRIJVING
• Prive-vertrek vanaf het dok in Hotel Paracas, een Luxury Collection Resort.
• Een grondige rit rond de baai van Paracas inclusief een rondleiding over de Ballestas-eilanden duurt ongeveer 3 uur.
• Overtochten naar verder gelegen bestemmingen zoals Chincha of San Gallán eilanden kunnen tot 4 uur duren ( andere tour)
CAPACITEIT • 12 PAX maximum.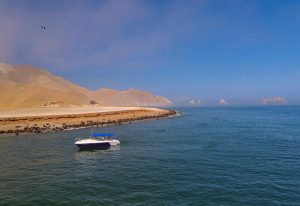 ---
OVER HET VAARTUIG
• Zonnedek bij de boeg, overdekte ontspanningsruimte met toilet, 12 zitplaatsen aan de achtersteven, afneembaar zonnescherm.
• Volvo Penta binnenboordmotor. 260 pk turbodiesel.
• Een beschikbare reddingsboot, volgens lokale voorschriften.
VEILIGHEID
• Constante radiocommunicatie.
• Reddingsvesten.
• Noodrantsoenen.
• Gecertificeerde kapiteins.
Aanbevelingen
• Neem camera, zonnebrandcrème, hoed, verrekijker, windjack en zonnebril mee. • Neem wagenziekziekte pillen indien gevoelig (1 uur voor vertrek). • Eet een licht ontbijt • We vragen de gasten vriendelijk om 15 minuten voor vertrek aan te komen, zodat we alle passagiers bij de haven kunnen registreren.
INTENSITEITSNIVEAU • Laag.
Deze tour is mogelijk in een privéboot of in gedeeld met vast vertrek
Nota / Alleen mogelijk om in een pakket reis te boeken
---
Inbegrepen
Niet inbegrepen
inkomgelden
Maaltijden
transfer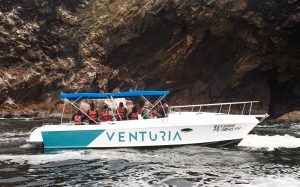 https://southamericaplanet.com/en/premium-motorboat-expedition-ballestas-private-or-shared-boat/
https://southamericaplanet.com/es/balestas-premium-para-expediciones-en-barco-privado-o-compartido/
https://southamericaplanet.com/nl/premium-motorboat-expeditions-ballestas-in-prive-of-gedeelde-boot/