Rivier Boot Reina de Enín in 3 of 4 dagen cruise vanuit Trinidad
Wakker worden met het geluid van apen en papegaaien. , Bolivia, jungle
3 of 4 dagen programma.
Bekijk hier hoe prachtig deze tocht is (klik op de naam) FLOTEL EL REINA DE ENIN
Uit je venster kijken, en de dolfijnen in de ochtend zien voorbij springen. Honderden dieren en planten, wachten je op in deze prachtige jungle.
Traditionele stammen met hun gewoontes en manier van leven, alsook relatie met de natuur.
Stel jezelf voor in een hangmat op een terrasje met koud drankje, dit terwijl de prachtig blauwe hemel voorbij glijdt.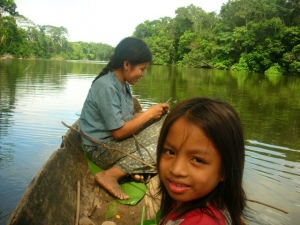 ---
Nota:
Dit programma is een voorbeeld, het kan anders zijn afhankelijk van dag van aankomst, weersomstandigheden, of speciale interesse van de klanten) Deze route kan ook andersom gedaan worden.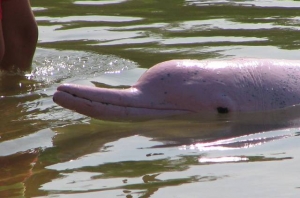 ---
Dag 1 We wachten je op, bij de luchthaven van Trinidad , transfer door het beschermde gebied van Ibare Mamore, Los Puentes haven (18 Km naar het westen) waar we aan boord gaan van ons drijvend hotel, Hotel Reina de Enin. Vanaf je terras kan je uitkijken naar Bufeos ( Boliviaanse rose dolfijn), en we vaten via de Mamore rivier, de langste rivier in Bolivia . Onze eerste dag brengt ons vele mogelijkheden, om dieren te zien. We gaan in de namiddag naar San Carlos en bezoeken de bewoners van deze zone. Zij zullen ons een kano lenen zodat je een onvergetelijke ervaring hebt, te roeien en het dagelijkse leven van deze stam te zien.
Aan het einde van de middag zitten we samen aan boord en bespreken we de interesse van de klanten. Het personeel zal over de zone en zijn gewoontes spreken. We dineren aan boord.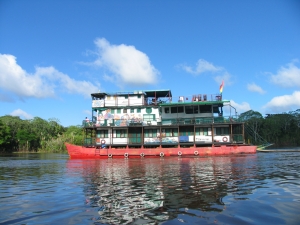 ---
Dag 2
We varen over de Ibare rivier waar deze samenvloeit met de Mamoré rivier. Het hart van dit beschermd gebied. Hier vind je verschillende bufeos (Boliviaanse roze dolfijnen). Bij aankomst kunnen we een verfrissende duik met hen nemen.
In de namiddag gaan we met kleine bootjes naar Basilea lagune, en verkennen deze zone tot Villa Soledad, dit is een zone waar we veel vers fruit vinden. S,avonds na ons avondeten, gebruiken we een kleine aluminium motor boot, en gaan we op foto safari. Op jacht naar krokodillen en kaaimannen. Met de zaklamp zoeken we naar de reflectie van de ogen en kunnen we ze van dichtbij bewonderen. Alle maaltijden zijn inclusief.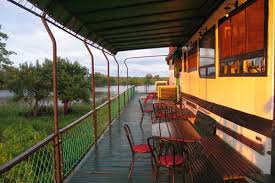 ---
Dag 3
We varen verder over de Mamoré rivier, tot we aan een groene lagune komen. Hier stappen we over in kleinere boten en kunnen we zwemmen met de roze dolfijnen.
In de namiddag bezoeken we een boerderij met dieren. Hier kunnen we een paard rij excursie nemen, voor 90 min door de jungle en door de savanne. Onderweg kunnen we verschillende watervogels zien, typisch van de pampa, zoals spechten, papegaaien en vele andere. Als je een 3 daagse tour hebt, keer je vanaf hier terug naar trinidad in een snelle boot naar Los Puentes haven of Loma Suares haven,in de Ibare Rivier, naargelang je vliegschema. Na het diner, genieten we van de stilte in een kleine boot. Luisterend naar de geluiden van de jungle, en we kunnen ook een prachtige sterrenhemel bewonderen.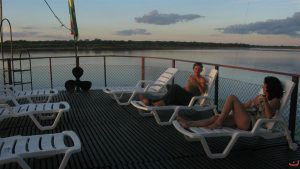 ---
Dag 4
Vandaag gaan we naar Victoria lagune. Hier hebben we verschillende alternatieven. Zoals in de lagune zwemmen, of vissen. Ook zien we verschillende flora. Met een beetje geluk zien we eekhoorns, apen en andere dieren. In de namiddag varen we met een houten kano, gemaakt uit 1 stuk hout. Als je tour hier eindigt, keren we terug naar Trinidad in een snelle boot naar de haven van Los Puentes Port of Loma Suares. En is er transfer naar de luchthaven.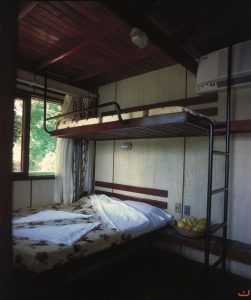 ---
Mogelijkheid van 5 -6 of 7 dagen
Naargelang belangstelling van de klant kunnen we programma's samenstellen, zoals
* volle dag vissen, in deze zone zitten veel rivier vissen.
* Expeditie naar de Ibare en Mamoré rivieren en kanalen
* Expeditie naar de verdere lagunes, Jocreni, Morenita of Montevideo.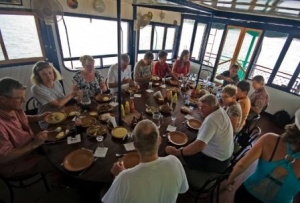 ---
De prijs is inclusief:
*Transfers luchthaven – boot/ haven heen en terug
*maaltijden
*1 fles water per persoon per dag
Niet inbegrepen:
*Vlieg tickets
*alcoholische dranken *frisdranken
*verzekering, luchthaven tax( 1 usd locale vluchten 25 usd internat vluchten)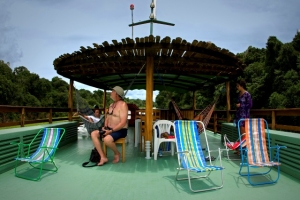 ---
Wat bevelen we aan om mee te brengen
De Beni steek heeft heet en vochtig klimaat
* Lichte katoenen kleding die armen en benen bedekt
* Zonne melk
* Zonne bril
* Hoed of Pet
* regenjas en wandelschoenen
* Muggen melk
* zaklamp voor avond excursie
* soms is er een koude windstroom, dus ook iets warms voor het geval dat,,,,
Belangrijk: uit veiligheid reden, vragen we een Copy van paspoort en persoonlijke verzekering.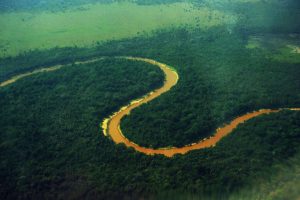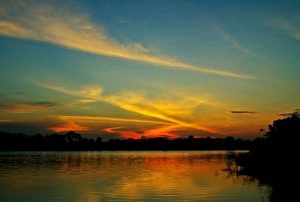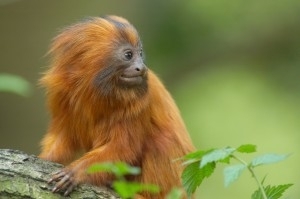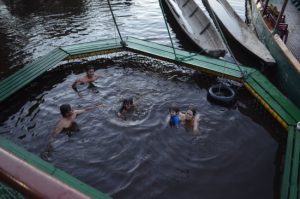 https://southamericaplanet.com/en/river-boat-reina-de-enin-in-3-or-4-days-trinidad/
https://southamericaplanet.com/es/barco-de-rio-reina-de-enin-en-3-o-4-dias-de-crucero-desde-trinidad/
https://southamericaplanet.com/nl/rivier-boot-reina-de-enin-in-3-of-4-dagen-cruise-vanuit-trinidad/