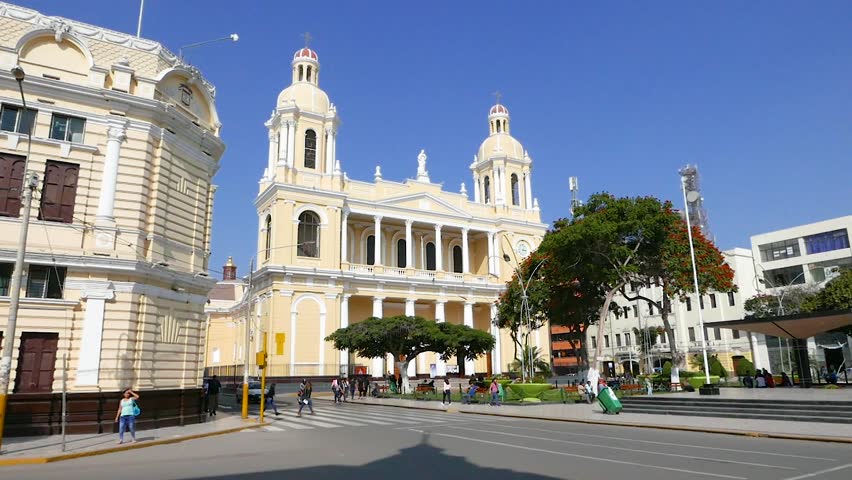 Stads tour Chiclayo
De stad Chiclayo werd in 1720 gesticht door het Spaanse volk en was een doorvoerpunt en rustplaats voor de kooplieden van die tijd. Leer meer over zijn fantastische geschiedenis en bezoek het historische centrum,
De stad Chiclayo staat bekend om zijn indrukwekkende archeologische vindplaatsen die teruggaan tot de Mochica- en Sicán-culturen. De stadstour in Chiclayo geeft je een spannend inzicht in de geschiedenis en architectuur van Chiclayo: de Paseo de las Musas (Walk of the Muses), het beroemde plein van Elías Aguirre, het belangrijkste plein van Chiclayo (Plaza Mayor) en natuurlijk de indrukwekkende kathedraal. We zullen ook een stop maken bij de mystieke Mercado de Brujos (heksenmarkt), waar we veel winkels van lokale sjamanen vinden en leren over kruiden en andere ingrediënten die worden gebruikt als traditionele geneeskrachtige middelen.
STADSTOUR + MARKT VAN HEKSEN (2 uur)
10:00 uur tot 12:30 uur
of 16.30 uur tot 19:00 uur
Bezoek aan ; Plaza Mayor, Chiclayo-kathedraal, Plazuela Elías Aguirre, Paseo de las Musas en Mercado de Brujos of Herbolario.
Inbegrepen
Professionele tweetalige gids (Engels / Spaans)
Toegang tot alle bezochte sites
Niet inbegrepen
https://southamericaplanet.com/en/city-tour-chiclayo/
https://southamericaplanet.com/es/city-tour-en-chiclayo/
https://southamericaplanet.com/nl/stads-tour-chiclayo/