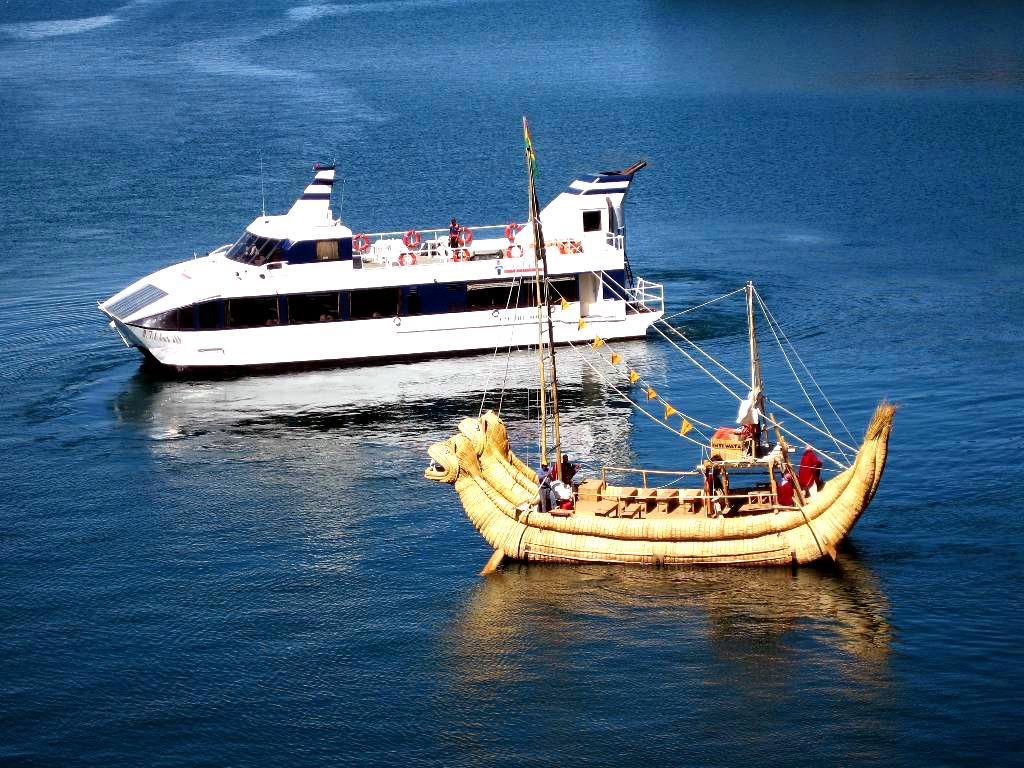 Start Packet Peru- Bolivia, from Puno to La Paz, Catamaran Cruise transtourin, Titicaca in 2 Day with overnight at catamaran
Hier is een mooie optie Puno naar La Paz / over Copacabana in 2 dagen 2 nachten met bus en boot en overnachting aan boord van de catamaran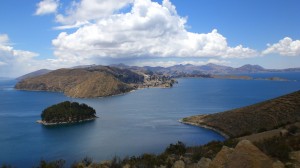 ---
Je kan deze tour reserveren in 3 opties met 1 nacht hotel in la Paz of Puno
1 Budget tour : in hostals
2 classic tour: in 3* hotels
3 Luxe tour: in 4 * hotels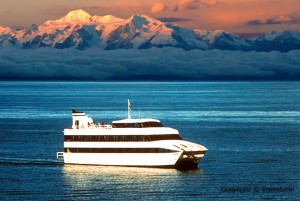 Transfer: Puno / Copacabana 2 ½ uur
Bezoek: Copacabana Sanctuary ½ uur
Cruise: Copacabana / Sun Island 1 uur
Bezoek: Incatuin, trappen en fontein ½ uur
Bezoek: Inti Wata Cultural Complex 2 uur
Cruise: Sun Island / Copacabana 1 uur
Maaltijden: 1 Lunch 1 ontbijt 1 diner
Transfer: Copacabana / La Paz 3 uur
Je kan deze tour van Puno naar La Paz doen of van La Paz naar Puno
Beschrijving 1 dag tour
Vroeg transfer per bus naar Copacabana voor een kort begeleid bezoek en waar je de catamaran cruise boot neemt. Aan boord onderweg naar het eiland van de zon krijg je een lunch geserveerd. Dit eiland is de legendarische geboorteplaats van het Inca rijk. Bezoek de Incatreden, de tuin, de fontein en het Inti Wata Cultureel Complex met het Ekako ondergronds museum, de traditionele medicijnen, de Titikaka Rietboot bouwers en de Pachamama agricultuur Inca terrassen, een souvenirs centrum, de Intica lounge en klim naar de Manco Kapac look out. Je ziet de grootste variëteit lama's en alpaca's. Bezoek ook het Inti Wata Complex op het eiland van de zon en vaar met de traditionele rietboot. Bezoek het Pilkakaina Inca Palace.
Stap daarna weer aan boord van de catamaran en geniet van een buffet. lunch terwijl het schip vaart en onderweg uitzicht heeft op de Royal Mountain Range. 'S Avonds wordt er een diner geserveerd terwijl u geniet van een inheemse folkloristische uitvoering. Overnachting in hutten met uitzicht naar buiten en een eigen badkamer.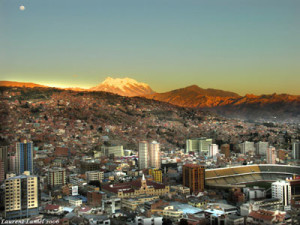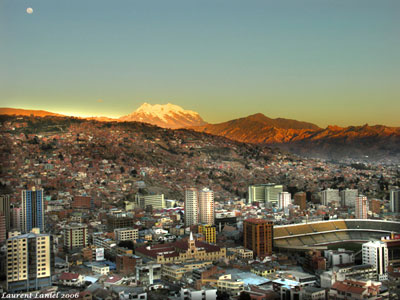 ---
Dag 2:
Na het ontbijt aan boord, vaar je naar de zuidelijke gemeenschappen van het Titicacameer. Bezoek Pariti Island en geniet van de participatief toerisme tijdens een bezoek aan een typisch huis waar je de kans krijgt om meer te weten te komen over de levensstijl, tradities en dagelijkse activiteiten van de Aymara-dorpelingen die zeer geworteld zijn in oude tradities en nog steeds in hun levensonderhoud voorzien. Er is een museum met zeer belangrijke archeologische en fijne keramische stukken die teruggaan tot de Tiwanaku-cultuur. Ga verder naar Patapatani Eiland navigeren in typische vissersschepen die een unieke ervaring met roeien tussen het totora-riet mogelijk maken gevoel van vrede en mystiek. Mama's als Tani worden getoond in het dorpsmuseum en onthullen een Inca-adellijke nederzetting. Na lunch aan boord wandeling rond het afgelegen eiland Kalauta beschouwd als een belangrijke pre-Spaanse necropolis vanwege zijn veelvoud
begrafenis torens. Eindelijk, transfer over land naar La Paz City.
Inbegrepen:
-SIC landtransfer hotel naar hotel
-SIC-navigatie
-snack & lunch + Diner + ontbijt
-in het programma genoemde rondleidingen
-tweetalige gids (Spaans-Engels).
-1 nacht hotel – Hostal in La Paz of Puno
-1 nacht aan boord van de catamaran
Beleid voor baby's en kinderen
• Van 0 tot 1 jaar en 11 maanden gratis (exclusief maaltijden, bed of zitplaats in bus).
• Van 2 tot 8 jaar en 11 maanden, half tarief
Opmerkingen: • inscheping kosten niet inbegrepen
• Uros Floating Island kan op verzoek aan het begin van de reisroute worden opgenomen tegen een meerprijs.
• Speedboot voorzien wanneer er geen catamaran beschikbaar is tussen Copacabana en Sun Island.
• Voor Kerst- en Nieuwjaarsvakantie worden de prijzen verhoogd.
Deze tour kan starten uit Puno, kasani, coppacabana of la Paz. Vertel ons welke optie je wenst
---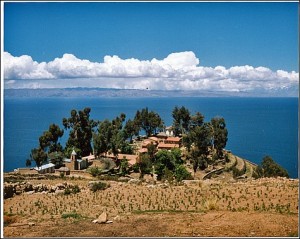 https://southamericaplanet.com/en/start-packet-peru-bolivia-from-puno-to-la-paz-catamaran-cruise-transtourin-titicaca-in-2-day-with-overnight-at-catamaran/
https://southamericaplanet.com/es/paquete-de-inicio-modulo-peru-bolivia-de-puno-a-la-paz-crucero-en-catamaran-transtourin-2-d-1-n-titicaca-pernocte-a-bordo/
https://southamericaplanet.com/nl/start-pakket-bouwsteen-peru-bolivia-van-puno-naar-la-paz-catamaran-cruise-transtourin-2-d-1-n-titicaca-overnacht-aan-boord/