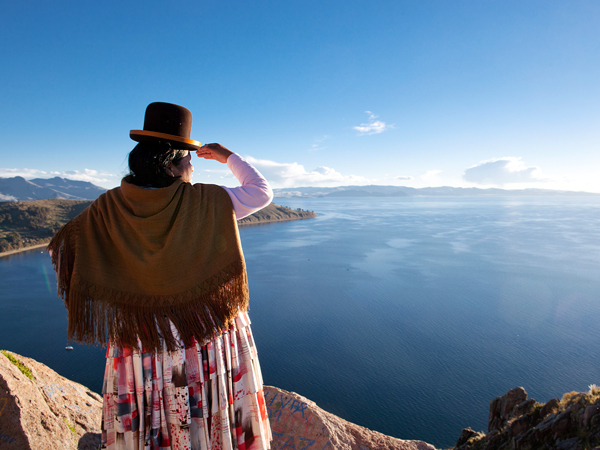 Start pakket – bouwsteen Puno – Titicaca in 3 dagen
Start pakket Puno – Titicaca in 3 dagen
Puno bevindt zich op het hoge plateau van Collao, in de Zuidelijke hoogvlaktes van Peru, aan de grens met Bolivia. Het ligt op 3825 meter of 12,560 ft. boven zeeniveau. Daarom doe je best de eerste dagen rustig aan. Het Titicacameer is het hoogst bevaarbare meer in de wereld en is het grootste van Zuid – Amerika. Het is 8300 km groot, heeft een lengte van 195 km en een breedte van 50 km. Het heeft een gemiddelde diepte en 285 meter is het diepste punt (940 ft.). De temperatuur van het water varieert tussen 10°C (50°F) en 12°C (54°F). Het is mogelijk om erin te zwemmen, maar het is heel koud! De vissen zijn forel en king – fish. Het is ook mogelijk om vele vogels en eenden te zien, ganzen en soms flamingo's, ook de Andean ibis. Je kan hier in 1 of 2 dagen een bezoek aan de Uros/Amantani/Taquile eilanden brengen. De Uros stam leeft afgescheiden op het Titicaca meer en ze leven van visvangst en handel met het vasteland. Hierna vaar je door naar een van de schilderachtige rotseilanden "Amantani ", dat tot boven aan bedekt is met huizen. Hier wordt je ondergebracht bij gastgezinnen.Volgende dag "Taquile". De klederdracht van de mensen hier verschilt van die van de mensen van Amantaní. Onderweg komen we breiende mannen tegen. Of je bezoekt de graftorens van sillustani/ zeer speciaal gelegen op een zij arm van Titicaca.
We bieden deze pakketjes aan in 3 versies
1 Budget tour : in hostels
2 classic tour: in 3* hotels
3 Luxe tour: in 4 * hotels
---
Dag 1 Aankomst in Puno
Vandaag kom je aan , of met de bus of trein uit Cusco/ Of vanuit Colca canyon, Of per vliegtuig vanuit Juliaca ( deze transfer is verder 45 min ) dus kost ook iets meer
Transfer naar je hotel in Puno naar keuze
---
Dag 2 Volle dag Titicaca Uros + Taquile tour
Ongeveer 10 uur Afstand: 75 kilometer heen en terug
Om 6.30 uur opgehaald bij uw hotel in Puno, transfer naar de haven. Vervolgens per motorboot (35 voet lang met een overdekt gedeelte voor het geval dat het regent) of wanneer het koud is, bezoeken we de drijvende eilanden van de Uros. Het erop stappen voelt als een bed van water. We zien de huizen, de eilanden en we kennen hun inwoners. De inwoners van de Uros zijn afstammelingen van een van de Zuid-Amerikaanse groepen oudere boten kunnen met de auto worden georganiseerd. We bezoeken twee van de 60 eilanden voordat we naar het eiland Taquile gaan. Na een ontspannen navigatie of een extra 2 1/2 uur wanneer we genieten van het spectaculaire uitzicht op het Titicacameer, we bereiken het eiland Taquile, een unieke gemeenschap kan worden waargenomen, een lange weg die geleidelijk stijgt naar de stad (ongeveer 45 minuten lopen) Taquile heeft een interessant klein centraal plein met een ambachtelijke markt en winkels / caf s. Om de community coöperatie waar u handgemaakte textiel Lunch vindt op één van de vele lokale restaurants te bezoeken. De uitzichten zijn prachtig. Daarna dalen we 500 treden af ​​naar de belangrijkste haven van het eiland. om 14.30 uur Vertrek terug naar de stad Puno (3 uur terug). Aankomst in Puno om 17.30 uur en vervolgens naar je hotel in Puno gebracht.
---
Dag 3 Transfer out
Transfer naar busstation om je reis verder te zetten naar Cusco- Arequipa of Bolivia ( transfer naar de luchthaven kost extra)
Inbegrepen in dit pakket
Transfer van en naar bus of treinstation in Puno ( luchthaven duurder )
Engels sprekende gids
1 daagse tour Uros + Taquile
motorboot
Lunch op Taquile eiland
2 nachten hostal of Hotel
2 ontbijten
Niet inbegrepen
Tips
niet vermelde maaltijden
---
Als je meer dagen in Puno hebt of andere excursies wenst te doen zijn hier de volgende opties
| | | |
| --- | --- | --- |
| | Optionele excursies in Puno | Klik hier |
| | In gedeelde of Prive service | |
| 1 | Uros + Taquile 1 Dag | Klik |
| 2 | Uros + Taquile Eiland 1 dag per speedboot | Klik |
| 3 | Kajaktocht op Titicaca + bezoek aan Uros + Taquile-eilanden 1 dag | Klik |
| 4 | Uros vlottende rieteilanden 1/2 Dag | Klik |
| 5 | Sillustani graftombes 1/2 Dag | Klik |
---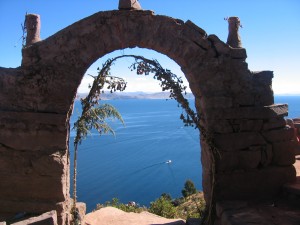 ---
Of indien je wil overnachten op één van de eilanden of boerderij
| | | |
| --- | --- | --- |
| | In gedeelde of Prive service | Klik voor Programma |
| 1 | Alternatieve toer, Uros + taquile met homestay Luquina 2 d | Klik |
| 2 | Uros + Taquile + Amantani Homestay 2 d | Klik |
| 3 | uros + homestay Taquile 2 d | Klik |
| 4 | Mallkini Alpacca Farm 2 d | Klik |
| 5 | Fundo Chinchero Farm /Puno 2 d /1 n | Klik |
| 6 | Suasi Eiland 2 d /1 N | Klik |
---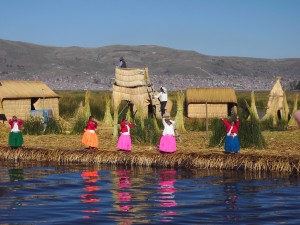 ---
Of Opties indien je op weg bent naar Bolivia
| | | |
| --- | --- | --- |
| | In gedeelde of Prive service | Klik voor Programma |
| 1 | Puno Naar La Paz over Copacabana met catamaran op 1 dag | Klik |
| 2 | Puno Naar La Paz over Copacabana met overnachting op catamaran op 2 dagen | klik |
| 3 | Puno naar La Paz 2 D/1N met Eco lodge Estancia op eiland van de zon | Klik |
| 4 | Puno naar La Paz inn 2 a 3 dagen posada del inca | klik |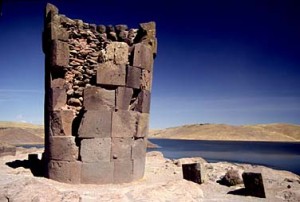 ---
Wat hebben we nodig voor reservatie?
* Volledige naam zoals deze in uw paspoort staat.
* Gescande kopie van uw paspoort.
* exacte aankomstdatum en vluchtnr.
* vegetarisch of niet.
* soort kamer 2 bedden of 1 groot bed.
* wij vragen 40% aanbetaling bij reservering de rest 4 weken voor vertrek. Bankoverschrijving naar onze Peruaanse bankrekening of Wetravel ( +4,5%)
https://southamericaplanet.com/en/start-packet-peru-puno-and-titicaca-3-days/
https://southamericaplanet.com/es/paquete-de-inicio-peru-puno-titicaca-3-dias/
https://southamericaplanet.com/nl/start-pakket-bouwsteen-puno-titicaca-in-3-dagen/