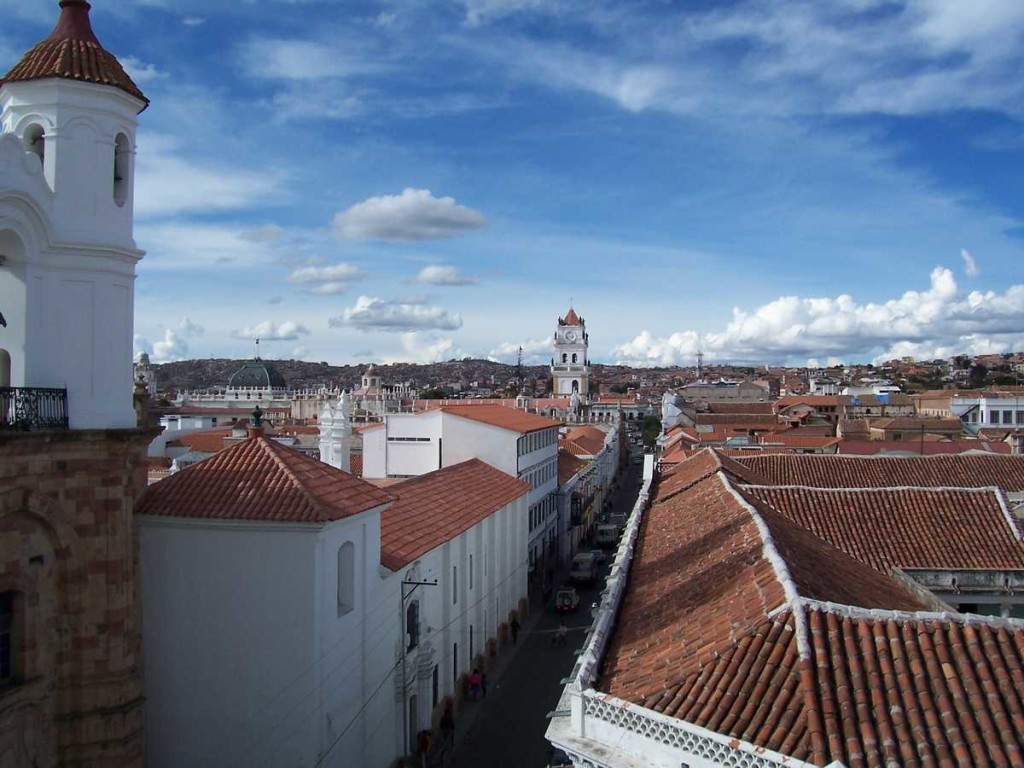 Start Pakket bouwsteen, Sucre Bolivia 5 dagen of minder
Koloniaal Sucre en zijn omgeving, Startpakket 5 dagen 4 nachten
---
Sucre is de hoofdstad van Bolivia, een stad die gelegen is op2860 m. Het heeft het hele jaar door een gematigd klimaat. In het algemeen is de hemel altijd zeer blauw en in de winter kan je van een stralende zon genieten!
Het behoudt een goed deel van hun koloniale en republikeinse gebouwen, die deel zijn van de geschiedenis van het land. Zo heb je het Huis van de Vrijheid, de Metropolitaanse Kathedraal, Universiteit San Francisco Xavier, het Opperste Hof van Bolivia en de Nationale Bibliotheek. Sucre, witte stad van Zuid – Amerika, gesticht in 1540, stad van torens en koloniale gebouwen. Met hun mooie kerken, is het beschermd door Unesco als 'De plaats van het Cultureel erfgoed van de wereld'. Dit omdat het een levend museum is van wat was en het enorme leven van de Spaanse kolonie weerspiegelt. De Stad Sucre, koloniaal en textiel . Een wandeling begint in het benoemde gebied Munaypata(Heuvel van de Liefde), De plaza Anzures, plaats waar de stad opgericht werd. Uitkijkpunt Recoleta van koloniale stijl, waar de bezoeker een prachtig zicht over de stad Sucre heeft. Nadien bezoek aan het Convent en Museum van Recoleta. Er zijn vele mooie kerken en bezoek zeker ook het kerkhof. Ben je hier op een zondag, ga dan zeker naar de meest traditionele markt van tarabuco. Wat ook zeker een aanrader is, is de 1/2 dag incatrail, enkel afdalen in de prachtige omgeving, juist buiten Sucre.
---
We bieden deze pakketjes aan in 3 versies
1 Budget tour: in hostels
2 classic tour: in 3* hotels
3 Luxe tour: in 4 * hotels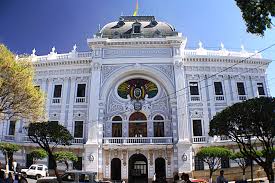 ---
Dag 1
Aankomst , transfer naar je hotel in Sucre vanaf busstation of luchthaven, Hotel of hostal
---
Dag 2
1/2 dag city tour + 1/2 dag vrij
Stadstour te voet, privé tour, 3 uur, vertrek rond 9 Am
Sucre is de hoofdstad van Bolivia en ligt in het zuiden van het centrale deel van het land, op een hoogte van 2.810 m.
De witte stad Sucre met zijn vele kerken en balkonnetjes is zeer koloniaal. We bezoeken het hoofd plein, het mooie Plaza 25 de Mayo, in het hart van de stad Sucre. Met de indrukwekkende kathedraal, het stadhuis, en het bevrijdingshuis, waar Simon Bolivar de Boliviaanse constitutie tekende en de revolutie in zuid America tegen de Spaanse kolonisatie. La Casa de la Libertad waar in 1825 de onafhankelijkheid werd uitgeroepen. Nadien gaan we naar ASUR het textiel museum. Hier vind je prachtige stoffen en textiel uit verschillende periodes en culturen in Bolivia, ook uit Pre Colombiaanse periode. We eindigen bij la Recoletta. Het Recoleta Museum op de heuvel, geeft een prachtig zicht over de stad met zijn witte torens en in het klooster is er prachtig houtsnijwerk. Ook heeft het mooie 16 de eeuwse schilderijen en sculpture uit de tijd van het klooster en gevangenis .
De tour eindigt rond 12.00 uur. Het is ook mogelijk de tour 's middags te doen. Hotel Sucre
---
Dag 3
Inca Trail (halve dag);
deze eenvoudige maar zeer mooie wandeling van circa drie uur start bij de kapel van Chataquila op de kam van de Cordillera de los Frailes.
Je volgt de Inca trail naar Chaunaca terwijl je geniet van indrukwekkende vergezichten naar alle kanten. De wandeling is voor 95% afdalen en erg gemakkelijk. Vanaf Chaunaca zal de auto je naar de Ravelo rivier brengen. Hier kun je uitrusten, je voeten laten bungelen in het water van de rivier of zwemmen in het koude water.
Hier krijg je fruit, koffie of thee en koekjes om de tour af te sluiten. + Hotel Sucre
---
Dag 4
Tarabuco zondagmarkt | Op ongeveer 65 kilometer van Sucre ligt het plaatsje Tarabuco. In dit plaatsje wordt iedere zondag één van de meest diverse en kleurrijke markten van Zuid-Amerika gehouden. Letterlijk alles kun je op deze markt inslaan, van allerlei soorten textiel in de meest aparte motieven, tot allerlei verschillende dieren. Zoek je een origineel handgeweven souvenir in Bolivia en wil je eindeloos struinen en rondsnuffelen in de talloze stalletjes die de straten doen kleuren? Dan ben je op de zondagmarkt in Tarabuco aan het juiste adres! Honderden mensen komen uit de hele omgeving om hun goederen te verkopen of om goederen in te slaan.
De Tarabuco cultuur is een van de oudste inheemse culturen van Zuid Amerika die haar betekenis en gewoontes bewaard heeft. Op de kleurrijke markt wordt prachtig handwerk en geweven kleding met geometrische patronen verkocht.
De markt is het ontmoetingspunt voor de Yamparas Indianen die er hun producten komen verkopen. Loop er op je gemak rond en ontmoet de vriendelijke lokale bevolking die gekleed gaat in geweven poncho's en decoratieve 'monteras', leren hoeden die gemaakt zijn naar het model van de helm van de Spaanse Conquistadores.
Deze mensen komen uit verschillende inheemse groepen en komen dus op zondag bij elkaar, waardoor de straten bestaan uit een bijzondere mix van traditionele kledingstijlen. Het zal je vooral opvallen dat men hun hoeden erg belangrijk vindt.
Op de markt liggen de prijzen van de producten soms iets hoger dan je gewend bent van Bolivia, maar de kwaliteit van de producten is dan ook wel beter.Probeer wat af te dingen, maar je zal merken dat er niet veel af gaat. Hotel Sucre ( Enkel bustickets heen en terug, optioneel prive en met gids )
---
Dag 5
Transfer naar busstation of luchthaven
NOTA indien er geen zondag inzit , en -of je minder tijd hebt, kan je er 1 of 2 dagen uithalen
---
Inbegrepen in dit pakket
Transfer van en naar busstation of luchthaven in sucre
Engels sprekende gids tijdens Excursies
1/2 dag City tour sucre
1/2 dag trektocht incatrail
Bustickets heen en terug naar tarrabuco
Al de inkomgelden
4 nachten hotel – hostal in Sucre
4 ontbijten
inkomgelden in City tour
Niet inbegrepen
Tips
niet vermelde maaltijden
vluchten of bustickets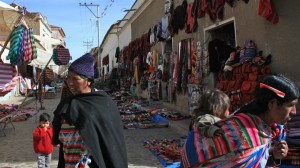 ---
Indien je nog meer tijd over hebt in Sucre zijn hier nog optionele excursies
| | | |
| --- | --- | --- |
| | Optionele excursies Sucre 1 Dag | Klik hier |
| | In gedeelde of Prive service | |
| 1 | Sucre hoeden fabriek en boeren Markt | Klik |
| 2 | City tour Sucre 3 h | Klik |
| 3 | Tarabuco Zondags markt | Klik |
| 4 | Inheemse minderheid Jatun Yampara bezoek 1 dag | Klik |
| 5 | Jatun Yampara project 2 dagen 1 nacht | Klik |
| 6 | Kook les in Sucre | Klik |
| 7 | Folkloristische show ORÍGENES BOLIVIANOS 3 Hrs | klik |
| 8 | Paardrijden rondom Sucre, halve dag of hele dag | klik |
| | | |
| | TREKKING | |
| 1 | Oude rotstekeningen wandeling Sucre | Klik |
| 2 | Inca Trail + Maragua Krater | Klik |
| 3 | Incatrail 1/2 dag afdaling | Klik |
| 4 | Cordillera de los frailes 3 of 4 dagen/ vauit Sucre, Bolivia | Klik |
---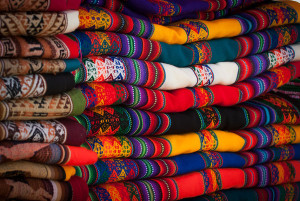 https://southamericaplanet.com/en/start-packet-sucre-bolivia-5-days-or-les/
https://southamericaplanet.com/es/paquete-de-inicio-sucre-bolivia-5-dias-o-menos/
https://southamericaplanet.com/nl/start-pakket-bouwsteen-sucre-bolivia-5-dagen-of-minder/