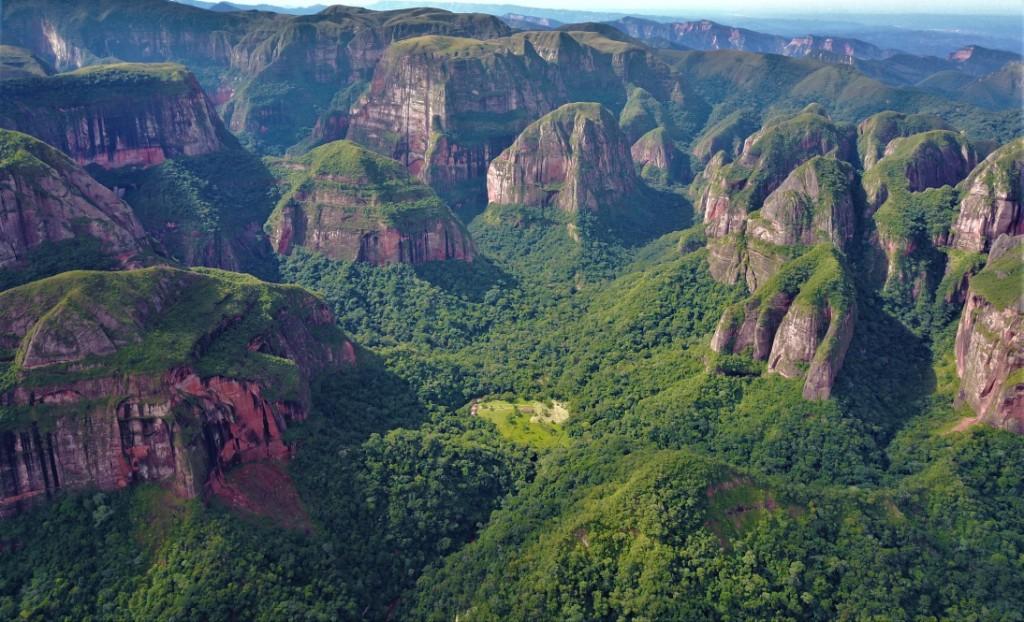 Startpakket Santa Cruz – Samaypata 5 dagen
Santa Cruz de la Sierra, of kortweg Santa Cruz, wordt met ongeveer 1,5 miljoen inwoners beschouwd als de grootste stad van Bolivia en is de hoofdstad van het departement Santa Cruz. Santa Cruz de la Sierra ligt 416 m boven zeeniveau en heeft een subtropisch klimaat. In de zomer is het tussen de 22 en 38 graden Celsius, in de winter tussen de 8 en 29 graden. Het grootste deel van het jaar is het zonnig en warm weer. Santa Cruz is sinds de jaren 60 gestaag gegroeid van een dorp met enkele tienduizenden inwoners tot de huidige metropool. Santa Cruz wordt momenteel beschouwd als het snelst groeiende stedelijke gebied in Zuid-Amerika en staat op de 14e plaats in de wereld. Samaipata is een heerlijk rustig stadje, prachtig gelegen in de bergen op 120 km van Santa Cruz.
er zijn geen afbeeldingen gevonden
We bieden dit pakket aan in 3 versies
1 Budget tour: in hostels
2 classic tour: in 3* hotels
3 Luxe tour: in 4 * hotels ( Enkel Santa cruz )
---
Dag 1
Aankomst op de luchthaven van Santa Cruz + transfer naar uw hotel in Santa Cruz. Deze dag ben je vrij om te relaxen of de stad zelf te ontdekken, of je kunt naar het leuke vlinder park met vele zwembaden" Guembe " gaan, om te relaxen na de lange vlucht. Santa Cruz is de hup naar Bolivia om uw reis in Bolivia te starten of te beëindigen.
---
Dag 2
'S Morgens halen we je op bij je hotel en rijden we in 2 uur naar het Amboró National Park, El Refugio Los Volcanes: pure stilte en natuur, een unieke tour voor natuurliefhebbers en vogelaars en een ideale plek om daarna te relaxen. Deze tour neemt je mee naar een verborgen juweeltje in het Amboró National Park! Er zijn meer dan 200 soorten vogels, 100 soorten orchideeën en bromelia's geïdentificeerd. Agouti, gordeldier, coati, stinkdier, apen en andere zoogdieren leven hier in overvloed! Het gebied waarin het prachtige hostel in koloniale stijl zich bevindt, is echt uniek. De lodge heeft zes kamers met eigen badkamer en hangmatten buiten, waar je de ruige rode zandstenen bergen van de vulkanen kunt zien. Er zijn veel paden waaruit je kunt kiezen, zoals watervallen, uitkijkposten, een speciaal orchideeënpad en meer.
De wandeltijd varieert van één tot zeven uur. In overleg met je gids bepaal je waar je heen gaat. Na een wandeling kunt u afkoelen in de waterval naast de lodge of genieten van de omgeving vanuit een ligstoel of hangmat. Bij de lodge zijn enkele boeken over de flora en fauna van het gebied verkrijgbaar. 1e dag: aankomst rond 10.00 uur bij de Refuge en gelegenheid om een ​​korte wandeling te maken of een verfrissende duik te nemen in het water van de waterval die direct naast de lodge ligt. Na de lunch wandelt u in de buurt van het koloniale hostel.
---
Dag 3
Een dagwandeling naar een waterval of uitzichtpunt door het unieke gebied met de gids. Ontspannen kan natuurlijk ook. Na de lunch rijd je in 2 uur naar Samaipata
Hotel in Samaypata
---
Dag 4
El Fuerte & museum, excursie van een halve dag; je bezoekt de indrukwekkende archeologische vindplaats El Fuerte. Hier leefden in de oudheid achtereenvolgens Mojocoya's en Chanés, Guaraníes, Inca's en later de Spanjaarden. Van die culturen kun je ruïnes bij El Fuerte zien. Je hebt ongeveer twee uur nodig om de site te bezoeken en alles goed te zien. Daarna bezoek je het archeologisch museum in Samaipata. Hier ziet u keramiek dat gevonden is bij El Fuerte en in de omgeving van Samaipata. Na de excursie heb je wat vrije tijd om dit kleine dorpje Samaypata te verkennen. Hotel in Samaypata
---
Dag 5
Transfer van Samaypata naar Santa Cruz in 3 uur (of rechtstreeks naar de luchthaven, of Extra hotelnacht in Santa Cruz)
---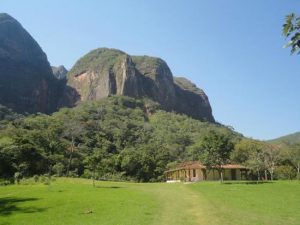 Inbegrepen in dit pakket
Transfer van busstation of luchthaven in Santa Cruz
1 nacht hotel Santa Cruz
Transport naar Refugio-vulcanos
2 d 1 n Refugio vulcanos inclusief rondleidingen met Spaans sprekende persoon
1 nacht Refugio vulkanen
Alle toegangsprijzen
2 nachten hotel Samaypata
4 ontbijten 2 lunch 1 diner
Transfer Samaypata naar luchthaven Santa Cruz
1/2 dag excursie naar el fuerte ruïneas
Niet inbegrepen
Tips
maaltijden niet vermeld
Extra nacht hotel Santa Cruz
optionele excursies en samaypata of santa cruz
Bezoek Guembe Park
---
Wanneer je meer tijd in Samaypata hebt, zijn er hier de optionele excursies
---
| | | |
| --- | --- | --- |
| | Optionele excursies in Samaypata | Klik hier |
| | In gedeelde of Prive service | |
| 1 | Laguna Volcán wandeling Samaipata | Klik hier |
| 2 | Bella Vista wandeling Samaipata | Klik hier |
| 3 | Condor Hike & La Pajcha waterval vanuit Samaypata | Klik hier |
| 4 | Amboró Reuzen varen bomen excursie | Klik hier |
| 5 | El Fuerte & Museum (halve dag) | Klik hier |
| 6 | Refugio los volcanes, Amboro nationaal park, 2 dagen 1 nacht | Klik hier |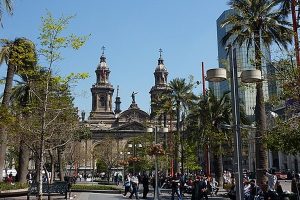 https://southamericaplanet.com/en/start-package-santa-cruz-samaypata-5-days/
https://southamericaplanet.com/es/paquete-de-inicio-santa-cruz-samaypata-5-dias/
https://southamericaplanet.com/nl/startpakket-santa-cruz-samaypata-5-dagen/