The Essential of Salta and Jujuy, Noord Argentina 10 Dagen
Een tour van 10 dagen in een internationale groep met een Engelssprekende reisleider
Buenos Aires- Salta- Cafayate- Purmamarca- Puerto Iguazú
Vertrek vanaf 2 personen! met vaste vertrektijden kijk hier voor de data Best Sellers Tour dates Argentina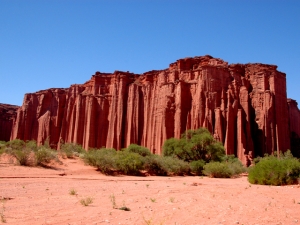 ---
Je kunt deze tour kiezen uit 2 opties
1 / Tourist Superior
2 / Eerste Superior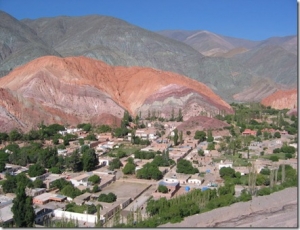 Inclusief
*Benodigde transfers.
*Accommodatie: 9 nachten
Buenos Aires (2) – Salta (3) –Cafayate (1) -Purmamaca (1) -Puerto Iguazu (2)
Rondleidingen:
Buenos Aires: stadstour – tangoshow met diner
Puerto Iguazú: Argentijnse watervallen – Braziliaanse watervallen
Salta: Walking Tour, MAAM inbegrepen – Del Escoipe, Cachi, De Las Flechas, Cafayate en Del Toro-kloven
Jujuy: Humahuaca Gorge
Maaltijden: 9 ontbijten – 1 diner
Inkom voor de parken en de musea
---
Dag 1 – Buenos Aires
Aankomst op de luchthaven en transfer naar het hotel.
'S Middags maken we een panoramische rondrit door de stad. We beginnen op Plaza de Mayo, het decor van de belangrijkste gebeurtenissen van het land uit 1810, om vervolgens door te gaan naar de wijk La Boca en eindigen in Palermo en Recoleta. 'S Avonds bezoeken we een dinershow om het magnetisme van de tango te waarderen.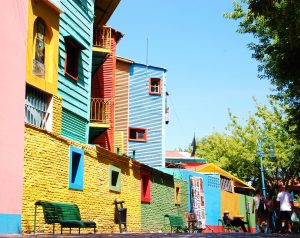 ---
Dag 2 – Buenos Aires / Salta. B
'S Middags wacht de stad op ons om Salta te verkennen door een wandeling door de straten, kerken, koloniale gebouwen en het Museum voor Hoge Berg Archeologie (MAAM), belast met het delen en conserveren van de "Niños del Llullaillaco", een van de meest belangrijke archeologische ontdekkingen in de afgelopen decennia.
Max. hoogte: 1.152 MASL (3.779 ft.)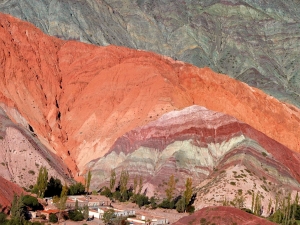 ---
Dag 3 Salta / Cafayate B
Vertrek vanuit Salta om onze reis door de valleien van Calchaquíes te beginnen. Tijdens de reis stoppen we bij Del Obispo Slope, Recta de Tin Tin en Los Cardones National Park. Aankomst in Cachi en geniet van vrije tijd voor de lunch (niet inbegrepen) en maak een wandeling door de stad. We gaan verder richting Cafayate via de Nationale Route 40, langs betoverende steden zoals Seclantas, Angastaco en Molinos, afgezien van de verbazingwekkende De Las Flechas-kloof. Aankomst in Cafayate.
Afgelegde afstand: 325 km (201 mijl)
Reistijd: 11/12 uur
Max. Hoogte: 3.457 MASL (11342 ft.)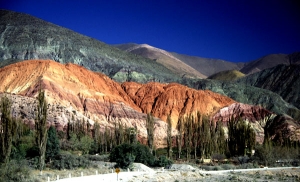 ---
Dag 4 Cafayate / Salta B
'S Ochtends maken we een rondrit door de stad. Na de lunch (niet inbegrepen), vertrek richting Salta met een bezoek aan De Las Conchas Gorge, gekenmerkt door zijn merkwaardige formaties, zoals het Amfitheater en de Duivelskeel, beide het gevolg van wind- en watererosie. Aankomst in Salta en accommodatie.
Afgelegde afstand: 198 km. (123 mijl)
Reistijd: 7 uur
Max. Hoogte: 1.660 MASL (5.446 ft.)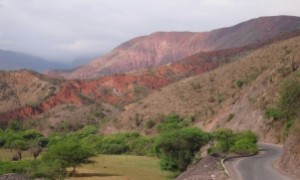 ---
Dag 5 Salta / Purmamarca B
Vroeg vertrek door de Del Toro-kloof om de stad San Antonio de los Cobres te bereiken en een deel van de route te ontdekken die de Train of the Clouds vroeger deed. Na de lunch (niet inbegrepen) gaan we verder langs de Puna om Salinas Grandes Salt Flat te bereiken, de op twee na grootste ter wereld. Vervolgens dalen we af langs De Lipan Slope naar Purmamarca, waar de bekende Cerro de los Siete Colores (Seven Colors Hill) zich bevindt. Accommodatie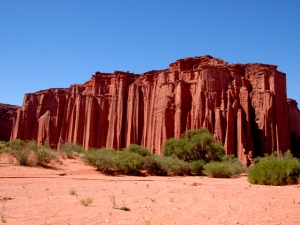 ---
Dag 6 Purmamarca / Salta B
Vandaag verkennen we de Humahuaca-kloof, een cultureel erfgoed van de mensheid van UNESCO, en bezoeken we typische en kleurrijke dorpen zoals Tilcara met zijn Pucara, Uquía en Humahuaca. Op de terugweg stoppen we bij Maimará om Paleta Del Pintor (het schilderspalet) te bewonderen. Keer terug naar Salta.
Afgelegde afstand: 319 km (198 mijl)
Reistijd: 10-11 uur
Max. Hoogte: 3.000 MASL (9.843 ft.)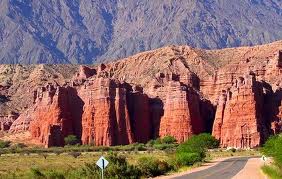 ---
Dag 7 Salta / Puerto Iguazú B
Vrije ochtend. Op tijd transfer naar de luchthaven om naar Puerto Iguazu te vertrekken. Aankomst en accommodatie.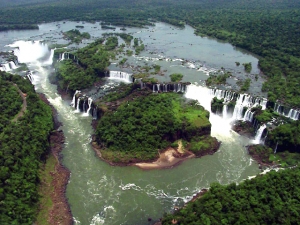 ---
Dag 8 Puerto Iguazú B
'S Morgens bezoeken we het Iguazú National Park, het Argentijnse deel van de watervallen, dat is uitgeroepen tot natuurlijk erfgoed en een van de zeven wereldwonderen. Tijdens de tour gaan we door de drie circuits van het park: Garganta Del Diablo (om het balkon en het uitkijkpunt van de meest imposante waterval van het park te bereiken), The Upper (dat een verticaal zicht biedt) en The Lower (dat een biedt nauwer contact met de vegetatie en de watervallen). Tijdens de tour, vrije tijd om te lunchen (niet inbegrepen) en optionele kans om The Great Adventure te doen, een excursie die een boottocht combineert aan de voet van enkele watervallen en een oversteek door de jungle. Keer 's middags terug naar het hotel.
---
Dag 9 Puerto Iguazú / Buenos Aires B
We verlaten Puerto Iguazú om Foz do Iguaçu in Brazilië te halen en de watervallen aan de Braziliaanse kant te bezoeken. We gaan het park binnen en lopen langs het enige pad dat naar het uitkijkpunt Garganta del Diablo leidt. Terwijl we lopen, kunnen we genieten van een panoramisch uitzicht op bijna alle watervallen. Keer terug naar Puerto Iguazú om aan boord te gaan van de vlucht naar Buenos Aires.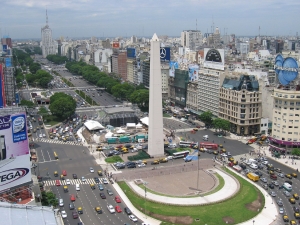 ---
Dag 10 Buenos Aires B
Vrije tijd. Als je vlucht het toelaat, raden we je aan de "Fiesta Gaucha" (Gaucho Party) -tour te maken om de traditionele Argentijnse barbecue te proeven: "asado". Transfer op tijd naar de luchthaven om aan boord te gaan van de lijnvlucht.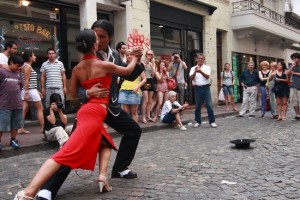 ---
Belangrijke nota
Dag 2: Het stadhuis en de MAAM sluiten op maandag. De San Miguel-markt sluit op zondag.
Dag 3: Pablo Díaz Musem sluit op maandag.
Dag 5: The Vine and Wine Museum sluit op maandag.
---
Dit programma is beschikbaar als vast vertrek.
Van januari tot maart kan de route worden gewijzigd vanwege het regenseizoen.
Vanwege de hoogte, atmosferische druk en zuurstofreductie van de Puna, raden we mensen met ademhalings-, hart- of druk aandoeningen extra voorzichtig aan.
Puerto Iguazú: De toegang tot Garganta Del Diablo kan worden gesloten vanwege de stijging van de rivierstroom.
Als je The Great Adventure neemt, vraag dan naar de beperkingen.
Vanwege verschillende herschikkingen, gelieve de benodigde vluchten te raadplegen op het moment van boeking
https://southamericaplanet.com/en/the-essential-of-salta-and-jujuy-north-argentina-10-days/
https://southamericaplanet.com/es/lo-esencial-de-salta-y-jujuy-norte-de-argentina-10-dias/
https://southamericaplanet.com/nl/the-essential-of-salta-and-jujuy-noord-argentina-10-dagen/