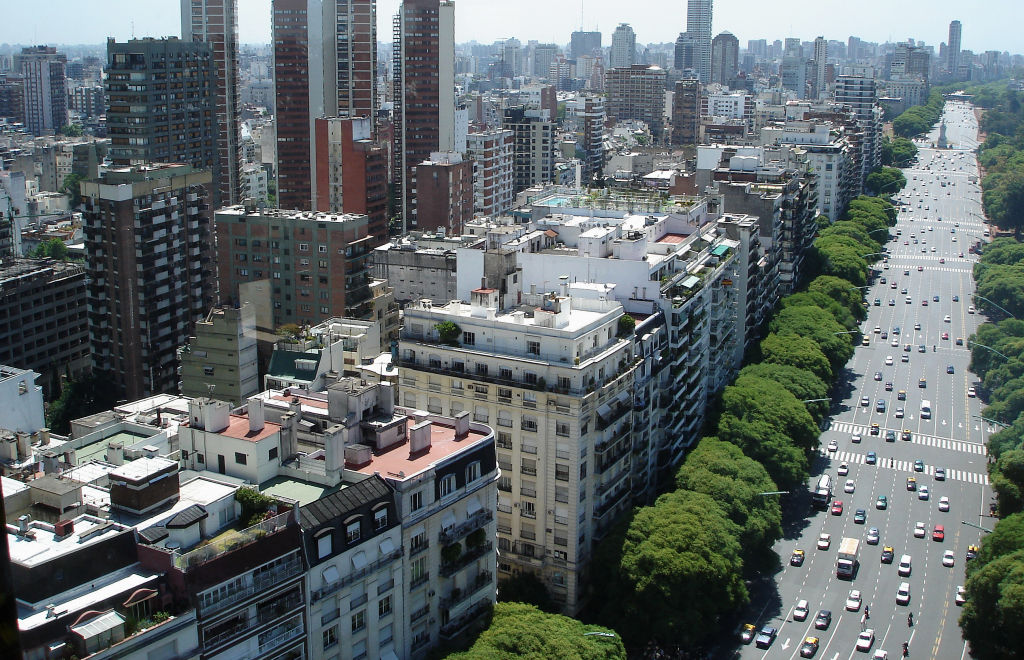 Buenos Aires – Argentinie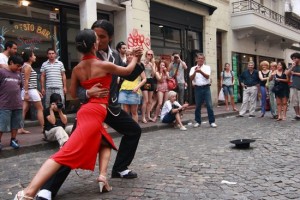 Buenos aires
Buenos Aires is waarschijnlijk de meest Europese van Zuid-Amerikaanse hoofdsteden. Een mix van koloniale, neoklassieke en moderne architectuur zal je elke keer weer verbazen als je door de charmante straatjes in de wijken San Telmo, La Boca, Palermo en zelfs het centrum loopt. Portenos bieden de sfeer voor een geweldige combinatie van dag- en nachtleven die te voelen is in alle centen van restaurants, pubs, bars en nachtclubs; met alle soorten internationale gerechten (inclusief het wereldberoemde Argentijnse rundvlees dat naar verluidt zo mals is dat het met een lepel kan worden gesneden) en muziek, van de traditionele tango tot internationale deejays-uitvoeringen. Buenos Aires, de basis voor een bezoek aan Patagonië en de rest van Argentinië, kan gemakkelijk worden bestempeld als een ideale stad voor onafhankelijke reizigers, vooral als het over prijzen gaat. Kunst, geschiedenis, winkelen, voetbal, dineren, mode, tango … Welkom in Buenos Aires.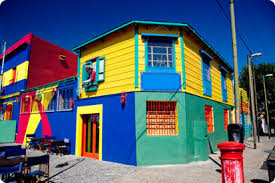 Klimaat
Over het algemeen is het klimaat in Buenos Aires het hele jaar door mild, zonder grote extreme temperaturen of omstandigheden. Sommige mensen vinden de zomermaanden (dec-feb; pieken van 30 Celsius, dieptepunten van 17 Celsius) echter te warm en vochtig, of de wintermaanden (juni-aug; pieken van 17 Celsius, dieptepunten van 7 Celsius) te koud , afhankelijk van persoonlijke smaak. Weinigen zullen beweren dat de lente (sep-nov, pieken van 25 Celsius, dieptepunten van 10 Celsius) de beste tijd is om te bezoeken, op de voet gevolgd door herfst / herfst (maart-mei, pieken van 26 Celsius, dieptepunten van 10 Celsius).
Wanneer kom je best?
U kunt het hele jaar door Buenos Aires bezoeken; het hangt af van uw persoonlijke smaak het juiste moment om te komen. Sommige mensen zeggen dat de beste tijd is om tussen de maanden september en december te komen wanneer het weer zacht is, maar deze maanden zijn ook gekozen voor congresdoeleinden en accommodatie kan moeilijk te vinden zijn. Activiteiten kunnen het hele jaar door elke dag worden gedaan, behalve voetbal, dat van december tot maart wordt onderbroken.
Hoe geraak je er ?
Grote luchtvaartmaatschappijen vliegen vanuit heel Amerika, Europa, Australië en Zuid-Afrika naar de internationale luchthaven van Buenos Aires (Ezeiza). Je hebt toegang tot Buenos Aires over land (7 uur), vliegtuig (1 uur) of boot (1 tot 3 uur) vanuit Uruguay. Met het vliegtuig vanuit Santiago de Chile (2 uur), Rio de Janeiro (5 uur), Lima (5 uur), Iguazu-watervallen (1:45 uur), Puerto Madryn (Trelew, 2 uur), Mendoza (2 uur), Salta (2 uur), Ushuaia ( 3:25 uur), onder andere El Calafate (3 uur) en Bariloche (2 uur). Over land hebben de meeste steden in Argentinië diensten. Verschillende cruisemaatschappijen komen naar Buenos Aires
Zich verplaatsen
Vervoer in Buenos Aires is efficiënt en biedt verschillende opties:
Taxi; je herkent ze aan hun kleuren, zwart met gele bovenkant. Ze rekenen een vaste vergoeding van voor het gebruik van de service, plus een tarief van voor elke twee blokken die u rijdt of een minuut dat de auto niet beweegt. De veiligste manier om een ​​taxi te nemen is door een callcenter te bellen van elk Radio-Taxi-bedrijf. Als u taxi's neemt, probeer dan te betalen met kleine biljetten om te voorkomen dat u de namaak valse biljetten krijgt en probeer altijd net te doen alsof u weet waar u heen gaat, om te voorkomen dat u een "rondleiding door de stad" krijgt van de chauffeur.
Colectivo (bus); meerdere lijnen die met nummers zijn geïdentificeerd, beslaan de hele stad met soms verbindingen naar de provincie Buenos Aires. De vergoeding kan variëren van $ 0,25 tot $ 0,45 voor lokale reizen, afhankelijk van het aantal blokken dat u zult reizen. Je kunt alleen met munten betalen of voorbetaalde kaarten, dus zorg ervoor dat je genoeg hebt voordat je in de bus stapt. De gemakkelijkste manier om te weten welke lijn u moet nemen, is door een kleine gids te kopen ($ 1 de goedkoopste) met een stadsplattegrond en de dekking en haltes van elke lijn.
Subte (metro); de gemakkelijkste, goedkoopste en snelste manier van reizen van de ene plaats naar de andere in de stad, maar tijdens warme dagen kan het behoorlijk vervelend zijn. Het ticket kost $ 0,25 en je kunt combinaties maken tussen de vijf beschikbare lijnen, geïdentificeerd door letters en kleuren: A of Blauw (de oudste gaat van Once naar Plaza de Mayo), B of Red (het gaat van Chacarita naar Puerto Madero ), C of Lichtblauw (het gaat van Retiro naar Constitución), D of Groen (het gaat van Belgrano naar Plaza de Mayo) en E of Violet (het gaat van Plaza de Mayo naar Plaza de los Virreyes).
Trein; er zijn verschillende lijnen die voornamelijk vertrekken vanuit Retiro. De bekendste is die van Tigre en San Isidro. De tickets variëren van $ 0,15 tot $ 1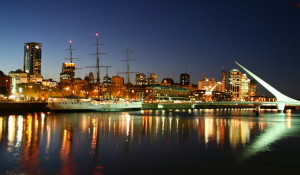 Musea
Buenos Aires biedt belangrijke musea met nationale en internationale kunst, maar ook thematische met betrekking tot onder meer voetbal, schoenen, poppen en kostuums. Een van de nieuwste musea in de stad is Malba: Museum of Latin American Art of Buenos Aires. Dit museum toont kunstwerken gemaakt door Frida Kahlo en Diego Rivera, Tarsilia do Amaral, Wilfredo Lam en de belangrijkste Argentijnse kunstenaars. Het Evita Museum bezit getuigenissen van deze karakteristieke figuur uit de Argentijnse geschiedenis. In Retiro bevindt zich het Fernández Blanco-museum bij het Noel-paleis. Dit gebouw heeft een typische neoklassieke stijl uit de jaren 20. Het museum toont een van de grootste zilverwerk collecties ter wereld die dateert.
– Spanish Art Museum Enrique Larreta.
– Hispano-American Art Museum Isaac Fernández Blanco.
– Latin American Art Museum of Buenos Aires (MALBA).
– Modern Art Museum of Buenos Aires.
– Popular Art Museum José Hernández.
– Fine Arts Museum of La Boca Quinquela Martín.
– Museum of the Pink House (Government House).
– Museum of the Pink House (Government House).
– Museo de la Pasión Boquense (at Boca Juniors Stadium).
– Museum of the Shoa (Holocaust).
– Evita Museum.
– Museum of National History.
– Cabildo Museum.
– Jewish Museum of Buenos Aires.
– World Tango Museum.
– Decorative Art Museum.
– Fine Arts National Museum.
– Che Guevara Historic Museum