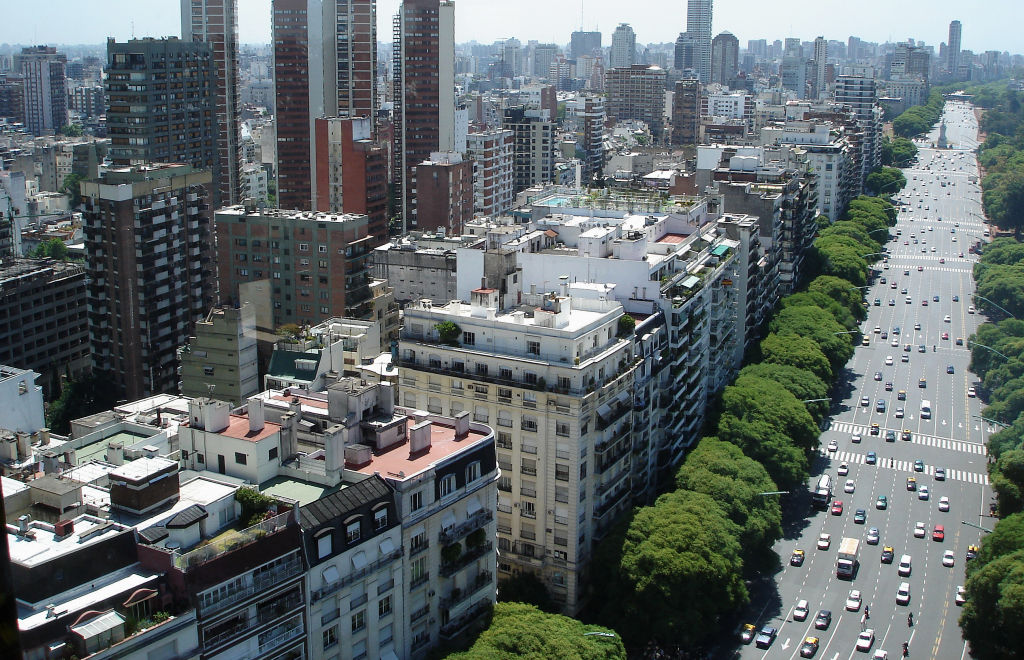 Buenos Aires – Argentina
Buenos aires
Buenos Aires is probably the most European of South American capitals. A mixture of colonial, neo classic and modern architecture will amaze you every time you walk around its charming streets in the neighborhoods of San Telmo, La Boca, Palermo and even downtown. Portenos provide the atmosphere for a great combination of day and nightlife which can be felt in every single of the cents of restaurants, pubs, bars and night clubs; with all types of international dishes (including the world known argentine beef that is said to be so tender that can be cut with a spoon) and music, from the traditional tango to international deejays performances. Buenos Aires, the base place to visit Patagonia and the rest of Argentina, can easily be labeled as an ideal city for independent travelers, especially when it comes to talk about prices. Art, history, shopping, football, dining, fashion, tango… Welcome to Buenos Aires.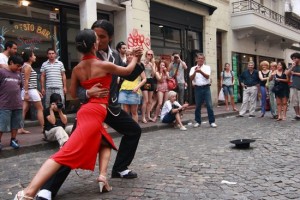 ---
Weather
In general, the climate in Buenos Aires is mild all year round, with no major extremes of temperature or conditions. However, some people may find the summer months (Dec-Feb; highs of 30 Celsius, lows of 17 Celsius) too hot and humid, or the winter months (Jun-Aug; highs of 17 Celsius, lows of 7 Celsius) too cold, depending on personal taste. Few will argue that spring (Sep-Nov, highs of 25 Celsius, lows of 10 Celsius) is the best time to visit, closely followed by autumn/fall (Mar-May, highs of 26 Celsius, lows of 10 Celsius).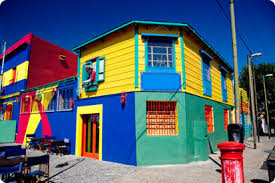 ---
When to come?
You can visit Buenos Aires all year long; it depends on your personal taste the right time to come. Some people say that the best time to come is between the months of September and December when the weather is mild, but these months are chosen as well for Congress purposes and accommodation can be difficult to find. Activities can be done everyday during the entire year, except for football which has it break from December to March.
How to get there?
Major airlines fly to Buenos Aires' International Airport (Ezeiza) from all over the Americas, Europe, Australia and South Africa. You can access Buenos Aires by land (7h), plane (1h) or boat (1 to 3h) from Uruguay. By plane from Santiago de Chile (2h), Rio de Janeiro (5h), Lima (5h), Iguazu Falls (1:45h), Puerto Madryn (Trelew, 2h), Mendoza (2h), Salta (2h), Ushuaia (3:25h), El Calafate (3h) and Bariloche (2h), among others. By land, most of the cities in Argentina have services here. Several Cruise Lines get to Buenos Aires
Getting around
Transportation in Buenos Aires is efficient and offers different options:
Taxi; you can identify them by their colors, black with yellow top. They charge a fix fee of $0.70 for using the service plus a rate of $0.07 every two blocks that you cover or one minute that the car does not move. The safest way to take taxi is calling a call center of any Radio-Taxi company. When taking taxis, try to pay with small bills in order to avoid getting fake ones as a change and try to always pretend that you know where you are going to avoid being provided a "city tour" by the driver.
Colectivo (Bus); several lines identified with numbers cover the whole city with connections to Buenos Aires province sometimes. The fee can go from $0.25 to $0.45 for local trips, depending on the number of blocks you will travel. You can only pay with coins, so make sure you have enough before getting into the bus. The easiest way to know what line you should take is by buying a small guide ($1 the cheapest one) with a city map and the coverage and stops of each line.
Subte (Subway); the easiest, cheapest and fastest way of traveling from one place to another in the city, however during hot days it can be quite annoying. The ticket costs $0.25 and you can make combinations between the five available lines, identified by letters and colors: A or Blue (the oldest one, it goes from Once to Plaza de Mayo), B or Red (it goes from Chacarita to Puerto Madero), C or Light Blue (it goes from Retiro to Constitución), D or Green (it goes from Belgrano to Plaza de Mayo) and E or Violet (it goes from Plaza de Mayo to Plaza de los Virreyes).
Train; there are several lines, mainly departing from Retiro. The best and most known is the one to Tigre and San Isidro. The tickets vary from $0.15 to $1
Museums
Buenos Aires offers important museums of national and international art as well as thematic ones related to football, shoes, puppets, and costumes, among others. One of the newest museums founded in the city is Malba: Museum of Latin American Art of Buenos Aires. This museum exhibits artworks made by Frida Kahlo and Diego Rivera, Tarsilia do Amaral, Wilfredo Lam and the main Argentine artists. The Evita Museum possesses testimonies of this emblematic figure of the Argentine history. In Retiro, the Fernández Blanco Museum is located at the Noel Palace. This building has a typical neoclassical style of the 20's. The museum exhibits one of the major silverware collections in the world that dates from colonial times. The Spanish art, mainly of XVI and XVII centuries, is gathered at the Larreta Museum, located in an old country house in Belgrano neighborhood with an Andalusian style garden of 7,000 square meters. The Argentine popular art can be seen at the José Hernández Museum. This museum collection includes more than 8,000 art objects which represents the old and contemporaneous Argentine handcrafts.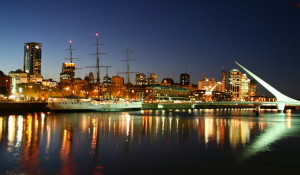 These are some of the most important museums in Buenos Aires:
– Spanish Art Museum Enrique Larreta.
– Hispano-American Art Museum Isaac Fernández Blanco.
– Latin American Art Museum of Buenos Aires (MALBA).
– Modern Art Museum of Buenos Aires.
– Popular Art Museum José Hernández.
– Fine Arts Museum of La Boca Quinquela Martín.
– Museum of the Pink House (Government House).
– Museum of the Pink House (Government House).
– Museo de la Pasión Boquense (at Boca Juniors Stadium).
– Museum of the Shoa (Holocaust).
– Evita Museum.
– Museum of National History.
– Cabildo Museum.
– Jewish Museum of Buenos Aires.
– World Tango Museum.
– Decorative Art Museum.
– Fine Arts National Museum.
– Che Guevara Historic Museum