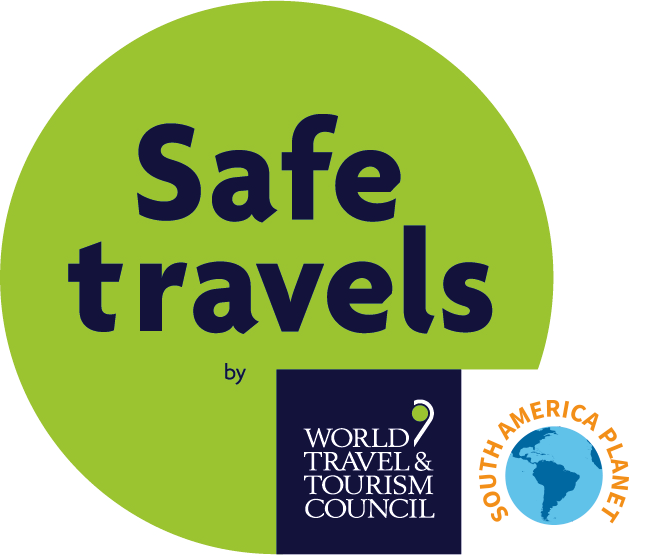 Corona, rules and info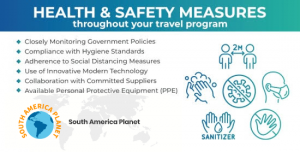 ---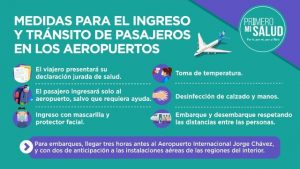 At the Airport arriving in Peru/ op de luchthaven bij aankomst Peru
ENG /
*The traveler will present his affidavit of health
*The passenger need to show a negative PCR test
*admission with double mask
*temperature is measured
*disinfect hands and shoes
*getting in and out, respect distance between people
NL/
*De reiziger zal zijn verklaring van gezondheid presenteren of vaccin bewijs
*De passagier moet een negatieve PCR test kunnen voorleggen
*aankomst en overal in Peru met dubbel mondmasker rondlopen
*temperatuur word overal gemeten
*handen en schoenen desinfecteren
*in en uitstappen, respecteer afstand tussen personen
---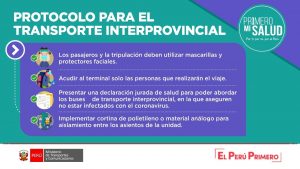 INTER PROVINCIAL TRANSPORT PROTOCOL/INTERPROVINCIAAL TRANSPORT PROTOCOL
ENG /
*The traveler will present his affidavit of health/to prove you are not contaminated with Corona
*only passengers who travel will enter the busterminal
*Passenger and crew admission only with double face protector
*temperature is measured
*getting in and out, respect distance between people
*presenting PCR test or prove of vaccination
NL/
*De reiziger zal zijn verklaring van gezondheid presenteren/ om te bewijzen dat hij geen Corona heeft
*Enkel passagiers die reizen, worden in de busterminal toegelaten
*Passagiers met dubbel mond masker
*temperatuur word gemeten
*in en uitstappen, respecteer afstand tussen personen
*een negatieve PCR test voorleggen of bewijs van vaccinatie
---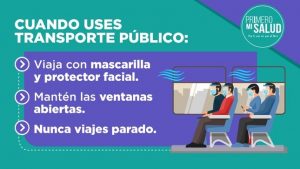 PUBLIC TRANSPORT PROTOCOL/PUBLIEK TRANSPORT PROTOCOL
ENG /
*Passenger only with double mask
*keep windows open
*never travel standing
NL/
*Passagiers met dubbel mond masker
*hou de ramen open
*reis nooit staand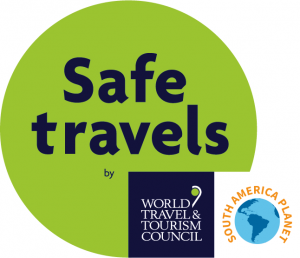 ---
ES /INSTRUCTIVO PARA USO DE ESPACIOS PUBLICOS CLIENTES, VISITANTES, PROVEEDORES, GUIAS
. Antes de ingresar a la oficina desinfectar la planta de los zapatos en la puerta.
. Debe ingresar con su double mascarilla.
. Hacerse controlar la temperatura.
. Restringir el ingreso si presentan temperatura corporal mayor a 38°C.
. Registrarse en la ficha de ingreso personal o visita según corresponda.
. Dejar en la zona de desinfección carteras o paquetes para ser desinfectados.
. Pasar al baño para el lavado de manos correspondiente (personal).
. Visitantes desinfección de manos con alcohol en gel.
. Personas visitantes deberán mantener la distancia social de 2m del personal que los atienda.
. Tomar asiento en la silla establecida para visitas, no pasar de las marcas de separación.
. Seguir y cumplir las indicaciones impartidas para el uso de áreas públicas.
. La empresa cuenta con mediaos de pago virtuales, a través de nuestra página web, para el uso de tarjetas de crédito, Pay pal, transferencias bancarias. sin contacto a fin de prevenir el contagio de nuestros trabajadores y clientes.
---
ENG / INSTRUCTION FOR USE OF PUBLIC SPACES CLIENTS, VISITORS, SUPPLIERS, GUIDES
. Before entering the office, disinfect the shoe sole on the door.
. You must enter with your double facemask.
. Get the temperature checked.
. Restrict admission if they have a body temperature greater than 38 ° C.
. Register in the personal entry or visit card as appropriate.
. Leave wallets or packages in the disinfection area to be disinfected.
. Go to the bathroom for the corresponding hand wash (personal).
. Visitors disinfecting hands with alcohol gel.
. Visitors must maintain a social distance of 2m from the staff attending them.
. Take a seat in the chair established for visitors, do not go beyond the separation marks.
. Follow and comply with the instructions given for the use of public areas.
. The company has virtual payment media, through our website, for the use of credit cards, Pay pal, bank transfers. without contact in order to prevent the spread of virus of our workers and customers.
---
NL/INSTRUCTIE VOOR GEBRUIK VAN OPENBARE RUIMTEN KLANTEN, BEZOEKERS, LEVERANCIERS, GIDSEN
. Voordat u het kantoor binnengaat, desinfecteert u de schoenzool op de deur.
. Je moet binnenkomen met je dubbele mond masker.
. Laat je temperatuur controleren.
. Toegang geweigerd als je een lichaamstemperatuur hebt van meer dan 38 ° C.
. Registreer u in de persoonlijke inkom of bezoek boek indien nodig.
. Laat portemonnees of pakketten achter in het desinfectiegebied om te desinfecteren.
. Ga naar de badkamer om je handen te wassen
. Bezoekers desinfecteren handen met alcoholgel.
. Bezoekers moeten een sociale afstand van 2 meter bewaren van het personeel dat hen helpt.
. Neem plaats in de stoel die is aangeduid voor bezoekers, ga niet verder dan de scheidingstekens.
. Volg de instructies voor het gebruik van openbare ruimtes.
. We hebben via onze website virtuele betaalmethoden voor het gebruik van creditcards, Pay pal, bankoverschrijvingen. zonder contact met cash geld, om besmetting van onze werknemers en klanten te voorkomen.