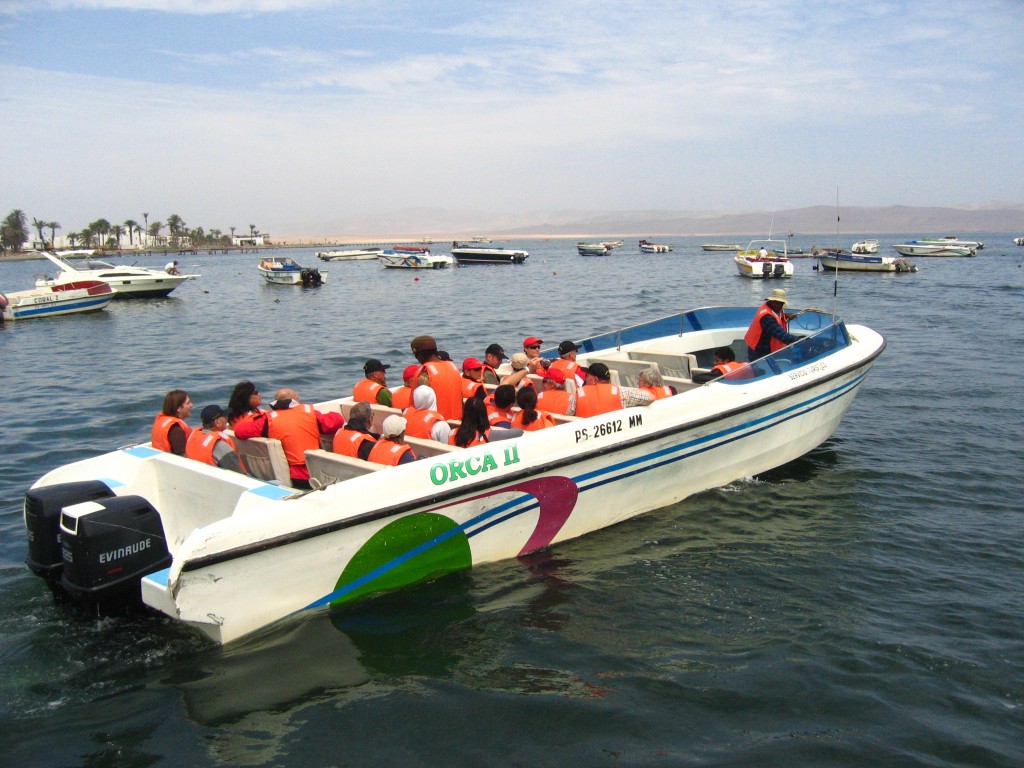 Paracas – Zuid Peru
Paracas & Ballestas eilanden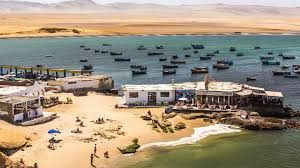 ---
Islas Ballestas (Ballestas eilanden)
Deze spectaculaire eilanden, geërodeerd in verschillende grotten en bogen, geven beschutting aan duizenden zeevogels en honderden zeeleeuwen. De eilanden vallen juist buiten het Paracas Nationaal park maar zijn wel beschermd gebied. De eilanden zijn een woonplaats voor 150 soorten marine vogels, inbegrepen zijn de Humboldt pinguïn, aalscholvers en pelikanen. Zelfs condors worden er soms gezien. Aan land kan je grote aantallen zeeleeuwen zien. In de zee zie je met een beetje geluk dolfijnen en zelfs walvissen maar ook vele zeehonden en zeeleeuwen.
De enige mannier om naar de eilanden te gaan is in een georganiseerde tour. De tour gaat in een speedboot met een gids en duurt ongeveer 2 à 3 u. Boten vertrekken enkel in de voormiddag tussen 08.00 en 10.30 u vanaf de pier in El Chaco haven bij het dorpje Paracas. Neem warme kleding, een hoed of pet (voor de zon maar ook voor de vogelpoep)mee. Vergeet je zonnecrème niet. Breng ook een regenjas mee want indien de golven hoog zijn, krijg je af en toe een verfrissende douche. Deze regenjas kan ook je camera beschermen!
Het is verboden op de eilanden te komen, maar het uitzicht over dit spektakel vanuit de boot is fantastisch. De tour passeert ook de Candelabro, een 50 m hoge kandelaar in het zand tegen de bergwand. Er zijn verschillende theorieën over het ontstaan van deze kandelaar. De gids zal ze je vertellen.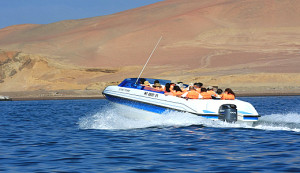 Paracas Nationaal Reservaat
Het Paracas Nationaal Reservaat (340 000 hectaren) is beschermd vanaf het jaar 1975. Het is een belangrijke beschermend reservaat voor zeevogels en het marine leven in de peninsula. Het reservaat is ongeveer 15 km ten zuiden van Pisco (bekend voor het drankje, genaamd naar het dorp)gelegen. De belangrijkste plaatsen zijn inbegrepen in je inkomticket. Het museum moet je wel apart betalen (dagelijks van 9.00 – 17.00 u). Na een korte wandeling naar beneden vanaf het museum, zie je de Paracas Baai, waar je verschillende vogels ziet zoals flamingo's. In de baai zijn er heerlijke visrestaurantjes.
Het reservaat zelf speelde een belangrijke rol in de Peruaanse economie tijdens half jaren negentig. De grote hoeveelheid kwaliteit 'guano' (uitwerpselen), geproduceerd door de zeevogels, werd naar Europa geëxporteerd om als meststof te gebruiken. Vele jaren was dit het grootste exportproduct van Peru.
Weer condities: De jaarlijkse temperatuur is 18.7°C, met een vochtigheidsgraad van 82.5%. De gemiddelde windsnelheid is 9.3mph, met af en toe windsnelheden, bekend onder de naam"paracas", die de 20mph bereikt (de sterkste langs de Peruaanse kust).
Het Paracas Nationaal Reservaat is de enige beschermde plek in Peru die ook een marine ecosysteem bevat. Het Paracas reservaat heeft ook prachtige stranden en rotsen waar je kan zwemmen of relaxen in de zon.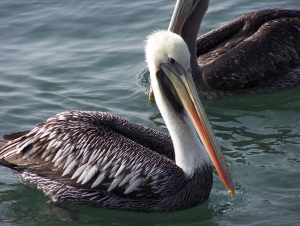 ---
Ica en Pisco
Ica is bekend als de zandstreek, zee oases en valleien en heeft ook veel van de Peruaanse creoolse cultuur. Medicijnmannen en de beste Pisco/brandy wordt er gemaakt. Belangrijks zijn Señor de Luren en de Yauca kapel. Deze omgeving heeft nog vele tekenen van de pre – Columbiaanse beschaving. Opgericht in 1563 en als hoofdstad "Ica". Het departement Ica heeft nog veel koloniale gebouwen zoals de kathedraal en eeuwen oude huizen. De weg naar Ica ligt bezaait met attracties voor de toerist. De oase van Huacachina ligt een paar km ten zuiden van de stad. Hier kan je zandsurfen op de hoge zandduinen, of met een open jeep, Buggy genoemd, een avontuurlijke tocht in de grote zandduinen maken. Ook Nasca, met zijn belangrijkenascalijnen, ligt niet ver van Ica. Ica viert 3 grote feesten: het wijnfestival, het festival van de Señor de Luren en de maagd del Carmen van Chincha. Dit is een goede plaats om de typische gerechten en zoetigheden van Ica te proeven.
Pisco is de basis voor een bezoek aan de Ballestas Eilanden en het Paracas reservaat. Het is ook een plaats waar de meeste toeristen hun eerste Pisco Sour drinken. Dit is een sterk drankje, gemaakt van pure Pisco (een soort jenever), veel limoenen, eiwit, ijs en kaneel. Het is zeer lekker!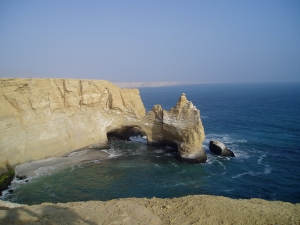 Praktisch
Paracas Nationaal Reservaat en de Islas Ballestas zijn enkel te bezoeken in een georganiseerde tour vanaf Pisco. Je kan Pisco bereiken langs de Pan Americana highway vanaf Lima. Het ligt 240 km ten zuiden van Lima (3.30 u per bus) en 210km ten noorden van Nasca (3 u per bus). Veel bussen rijden dagelijks in beide richtingen. Er zijn ook verschillende hotels en hostals in Pisco, alsook een bank, postkantoor en vele restaurants.
Ica is een grotere stad.