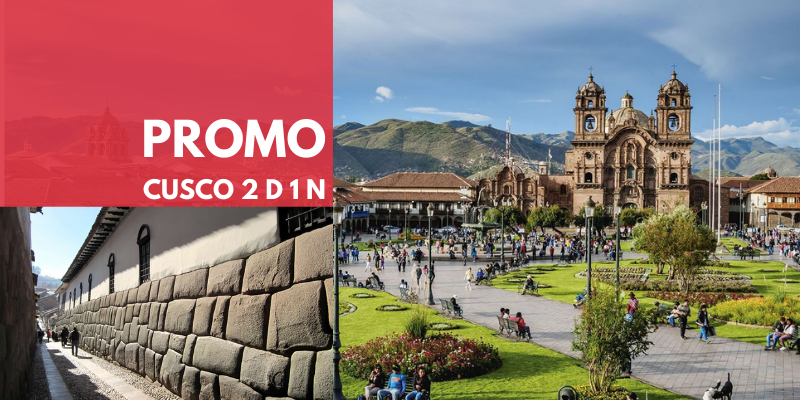 Startpakket Peru – Snel traditioneel Cuzco in 2 dagen, Promo
Cusco Traditioneel: 2 dagen toer Promo
Cusco betekent in de taal van de Inca´s: de navel van de wereld. Eens was de stad het machtige en religieuze centrum van de Inca´s en nog steeds ademt Cuzco de mystieke sfeer van die tijd uit. In 1533 werd de Incastad veroverd door de Spanjaarden. De Spanjaarden bouwden het huidige Cuzco letterlijk op de ruïnes van de oude Incastad. Grenzend aan de Plaza de Armas vind je de imposante Kathedraal met daaraan vast de kerken El Triunfo , Jesus María en de kerk La Compañía die hier schuin tegenover staat. De Qorikancha was eens de belangrijkste en rijkste tempel van het Incarijk. Wandel door deze prachtige stad en bezoek de lokale markt van San Pedro.
Kijk onderaan voor optionele excursies

1 economische tour: in hostels en gedeelde excursies
2 klassieke tour: in 3 * hotels en gedeelde excursies ( optioneel in prive)
3 Deluxe Tour: alle 4 * hotels en privé rondleidingen
---
DAG 1.- AANKOMST IN CUSCO +CITY TOUR.
Stadstour in Cusco
Bij aankomst in de stad Cusco wordt u naar uw accommodatie gebracht. 'S Middags beginnen we onze tour met een bezoek aan het archeologische monument van de Qorikancha (Tempel van de Zon) en de kathedraal van Cusco, gebouwd op het grote paleis van de Inca Wiracocha. Daarna gaan we richting Saqsayhuaman (Sexy woman). Binnen dit grote complex bevinden zich andere archeologische vindplaatsen, zoals Q'enqo (Centrum voor Astronomische Observatie); tempel gewijd aan het land, Puca pucara, de functie ervan was de controle van de Inca Trail en Tambomachay (Baños del Inca), een centrum van aanbidding en aanbidding van water. Nadien keer je terug naar je hotel.
---
DAG 2. – Cusco
Cusco heeft veel te bieden! Bezoek de lokale markt van San Pedro. Kijk rond in de kunstenaarswijk San Blas. Bezoek de kleine straatjes met Inca-stenen en geniet van een kopje koffie op het centrale plein van Cusco. Op het aangegeven tijdstip, transfer van het hotel naar de luchthaven of het busstation. Onze medewerkers helpen je bij het vertrek.
Einde van onze diensten.
Optioneel: Ga je naar Machu picchu vanuit de heilige vallei, of slaap je 1 nacht in de heilige vallei om vanaf daar een 2 of 4 daagse trektocht naar Machu picchu te starten
---
Inbegrepen in dit Pakket
-Transfers in / uit (luchthaven – hotel – luchthaven)
-Assistentie personeel in het Engels en Spaans.
– Stads tour in Cusco.( in 4 * prive) anders gedeelde tour
– Hotel/ hostal voor 1 nacht in Cusco
– 1 ontbijt in het hotel
-Professionele tweetalige gids (Engels – Spaans) voor de excursie.
– Assistentie tijdens uw bezoek in Cusco.
---
Niet inbegrepen:
-Machu picchu
-Niet vermelde maaltijden voeding.
-Anderen dingen die niet zijn vermeld zijn in het programma.
-Toegangskaarten voor de verschillende toeristencentra
---
ALS JE MEER DAGEN IN CUSCO HEBT, HIER ZIJN MOOIE EXCURSIES
---
| | | |
| --- | --- | --- |
| | Optionele extra excursies in Cusco | klik voor Programma |
| | In Pool / gedeelde service | |
| 1 | Qeswachaka Inca Brug | Klik |
| 2 | Ziplijn in Heilige vallei | Klik |
| 3 | Peruaanse kookles | klik |
| 4 | Mountainbike toer Maras en Moray | klik |
| 5 | Toer per paard boven cusco | Klik |
| 6 | paragliding in heilige vallei | Klik |
| 7 | ATV heilige vallei | Klik |
| 8 | Rafting 1 dag op Urubamba rivier | Klik |
| 9 | Maras moray 1/2 dag in groep | Klik |
| 10 | Halve dag City tour Cusco | Klik |
| 11 | Halve dag City tour Cusco met audio guide | Klik |
| 12 | heilige vallei Pool | klik |
| 13 | Tour Vallei ten Zuiden van Cusco/ | Klik |
| 14 | De regenboog berg, 7 kleuren- Vinicunca berg | Klik |
| 15 | Leer je eigen chocolade maken | klik |
| 16 | 1 dag Coffie tour uit Cusco | Klik |
Ook mogelijk in Privé toers

OF

wil he een trektocht in 2 f 4 dagen naar Machu picchu doen, hier de opties
| | | |
| --- | --- | --- |
| | Trekking naar Machu Picchu | |
| | | |
| 1 | 2 dagen inca trail | Click |
| 2 | 4 dagen inca trail | Click |
| 3 | 4 dagen Salkantay | Click |
| 4 | 4 dagen salkantay in Domes | Click |
| 5 | 4 dagen Lares | Click |
| 6 | 4 dagen inca jungle | Click |
| 7 | 6 dagen Choquequirao met Machu picchu | Click |

---
Wil je 1 dag wandelen, dan vind je hieronder leuke opties
| | | |
| --- | --- | --- |
| | Dag wandel tochten Vanuit Cusco | Klik voor Program |
| | | |
| 1 | Maras – Moray – Chinchero+ waterval Poc Poc, toer met 2 wandelingen | klik |
| 2 | wandelen naar waterval en ruines van Perolniyoc vanuit Cusco | klik |
| 3 | wandel 10 km naar ruinesboven cusco Cusco in 1/2 dag, zoals Sacsayhuaman | Klik |
| 4 | Huchuy Qosqo Volle dag trektocht | Klik |
| 5 | Humantay meer Salkantay | Klik |
| 6 | Volle dag Waqra Pukara trekking | Klik |
| 7 | Cachiccata trekking | Klik |
| 8 | 3 h wandel city toer in Cusco in privé | Klik |
| 9 | De regenboog berg, 7 kleuren- Vinicunca berg | Klik |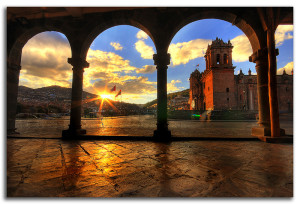 ---
Wat hebben we nodig voor reservatie?
* Volledige naam zoals deze in uw paspoort staat.
* Gescande kopie van uw paspoort.
* exacte aankomstdatum en vluchtnr.
* vegetarisch of niet.
* soort kamer 2 bedden of 1 groot bed.
* wij vragen 40% aanbetaling bij reservering de rest 4 weken voor vertrek. Bankoverschrijving naar onze Peruaanse bankrekening of Wetravel ( +4,5%)
https://southamericaplanet.com/en/start-packet-peru-fast-cusco-traditional-in-2-days-promo/
https://southamericaplanet.com/es/paquete-de-inicio-peru-cusco-tradicional-en-2-dias-promo/
https://southamericaplanet.com/nl/startpakket-peru-snel-traditioneel-cuzco-in-2-dagen-promo/