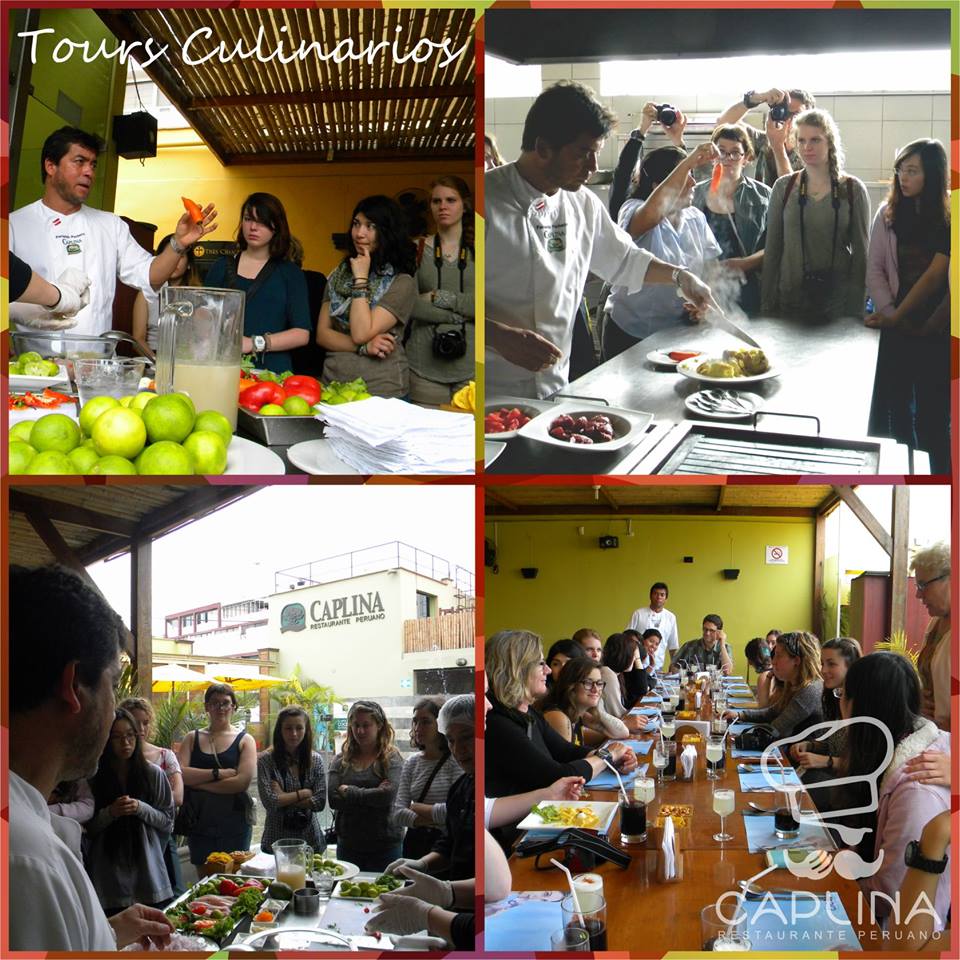 Special taste of Peru tour, make your own pisco sour, lomo saltado, causa, cebiche, and visit local market Lima, make, taste and enjoy!
Lima is the capital of Peruvian food. This is the best place to learn about the Peruvian Kitchen
We create a special tour, where you first visit the local market, where you see all the typical vegetables and fruit.
After the market we drive to one of the best restaurants in the San isidro district of Lima "Restaurante Caplina "
Program 
08.30 am  guide + car bring you to the local market in Lima. Here you see the real live and taste of some special fruits
10:00 am  We enter the restaurant in San isidro, Restaurant Caplina. We enter the bar, where the bartender learn us how to prepare the famous peruvian cocktail " Pisco Sour", for sure you can taste it as well!
 10:30 am  Demostration and preparation of  Cebiche and  Causa of crab pulp, where you can help our coock
 11:00 am  You enter our kitchen  "capitán Caplina", where you learn to make the famous  "Lomo Saltado" or  "El Lomo Huancaíno".
12:45 am  On the the table we serve you the cebiche, the causa with crab pulp  in  degustation spoons to taste all our preparations. You can try also the typical  Inca Kola and Chicha Morada. ( black corn drink )
After this, thranfer back to your hotel