Group tour- Family trip- South Peru/jungle Puerto Maldonado, cusco, machu picchu, titicaca, Puno, Arequipa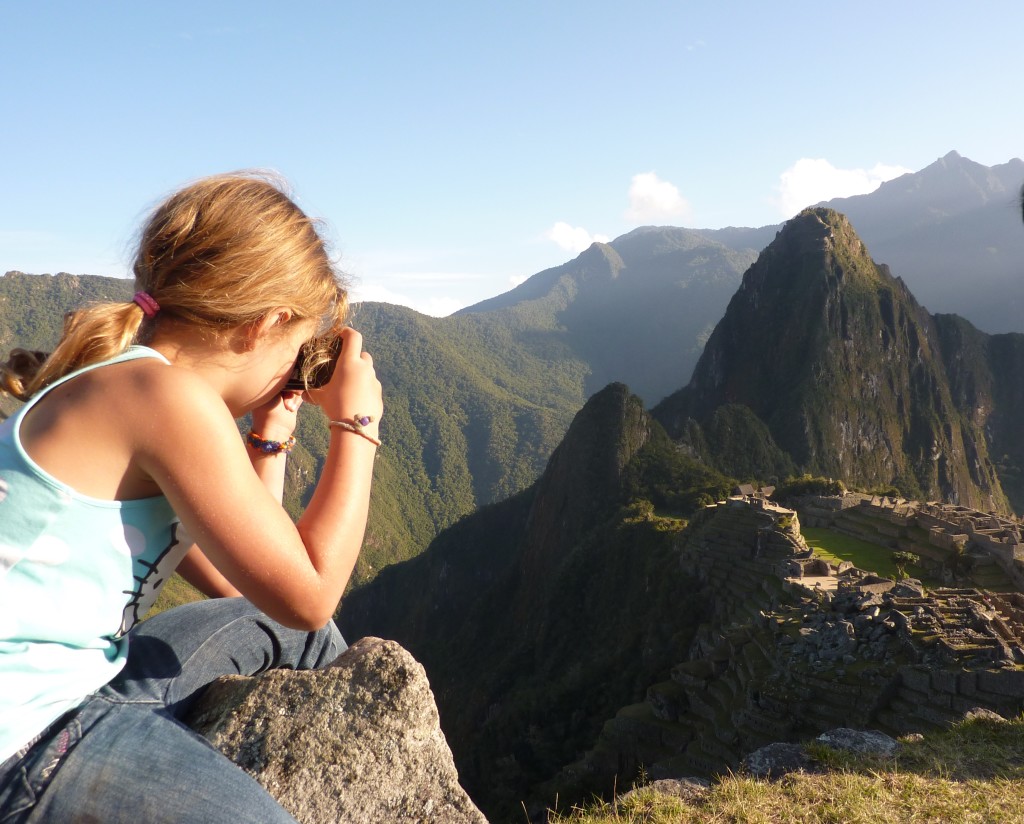 Tour for 13 or 16  days relaxed South Peru with 3 days Jungle !
In private or in group ( Dutch tour with fixed date look at dutch page)
We can arrange with or without English speaking tour leader
In private you can decide the quality of hotels
How do we work ?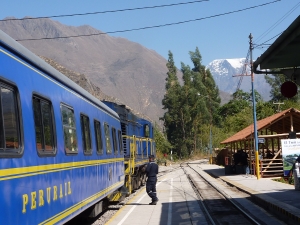 Our tours are with an English speaking tour leader, he travel all the time with you and the group, he is no guide but after many years working in Peru/Bolivia he knows what a tourist need
Or you do in private without tourleader.
He's support and translate in any problem. He gives you general info in every place, enough info, so you can discover the beauty of this country by yourself, or with members of the group. We promote a lot of freedom and flexibility in our tours, we call it alone in group, you do your thing with the comfort of a group while de tour leader arrange your excursion or bus ticket.
Kind of Tour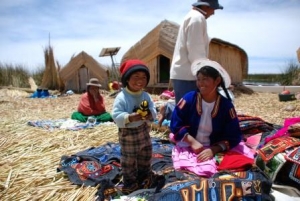 This is an easy hotel +  tour for all ages. Open – young minded persons is what we are looking for. Leave your western look home and just enjoy the beauty of this Andean country. Accept that its different, we come to admire the country, not to change it!
We use good 3 *** hostels / hotels central located. We're going slowly to high altitude so you get easily get used to it, together with a coca thee !  With this tour you have a good idea of South Peru !
What is included ?

*bus transport , and 3 national flights + international flights ( if you like)
*All hotels in good 3*** hotels and hostels with private bathroom all very clean and central located
*All hotels are based on double room, if you are single and don't mind to share the room with a man or women from an other sex ,there is no surcharge ,if you like a single rooms there's an extra cost and you have to tell us in advance.
*All buses are based on good local buses, sometimes private if written in the program.
*In all the hotels is breakfast included!
*Your food, in the hotels is breakfast included .
*The entry fees and taxes,colca canyon entrée.
*The excursions , everything with the blueexcursion sign, below there is a list of all theestimated prices
*Insurance, everybody is obligated to have there own travel insurgency from home, before startingt his trip.
Highlights 
*3 days Jungle/ lodge wit  parrot clay lick
*sleep in the sacred valley
*The Inca empire with Machu Picchu
*Amazing Cusco
*Bus with stops over altiplano to Puno
*Sleep with local family on an island at Titicaca
*Short tour with only highlights
*possible extencion to Arequipa
Day 1 depart to Lima

Depart in the evening from europe to Madrid and at night international flight to Lima
Day 2  Puerto Maldonado
Early in the morning you arrive in Lima, There you have connection flight to the Jungle
Jungle
Your guide will be waiting for you at the airport and take you to our office located approximately 5 minutes from the airport in the city of Puerto Maldonado. Here we will register and make some last minute shopping for things we might have forgot such as batteries or raingear.
Afterwards we will take an unpaved road to Puerto Nuevo, our port in the Infierno Community, for about one hour. On our journey we can see various types of woodland, traditional banana and citrus plantations, cattle ranches and small creeks. Once in Puerto Nuevo we will embark on our one and a half hour boat trip up the mighty Tambopata.During the boat ride we will also have lunch consisting of delicious vegetarian Arroz Chaufa wrapped in the leaf of the bijao heliconia. There will also be fruit, crackers and a bottle of water.We will enter the Buffer zone of the Tambobata National Reserve and the Bahuaja Sonene National Park. During your journey you can appreciate the banks vegetation consisting mainly of patches of canes, Cecropias and Ficus. We might also see wildlife such as river birds like the oropendulas and their hanging nesting colonies, egrets, herons and others might fly over such as toucans or the magnificent macaws. Once we arrive at INOTAWA the manager will receive us and your guide will tell about the dos and don'ts in the jungle in order for you to enjoy your stay to the maximum. He will also lead you around the installations and show you your room. In the afternoon we head out into the jungle for a small walk in order to observe the flora such as immense Ironwood or Kapok trees and birds such as Trogons, quails and wild turkeys. Once night falls we can also find spiders such as tarantulas and other nocturnal creatures. After dinner your guide will give you a small speech about what to expect and explain the various activities during your stay.
Day 3  Puerto maldonado Jungle lodge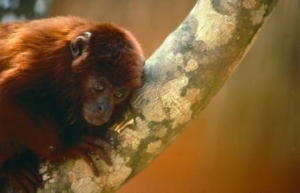 Jungle
We leave the lodge very early on the morning to go fifteen minutes upriver in order to observe the activity of the macaws, parrots, parakeets and the occasional mammal feeding on the earth. La Torre Clay Lick is a mud bank about four meters high and twenty meters wide crisscrossed with veins of mineral rich clay essential to the diet of these animals. On site we have a hideout at a distance of thirty meters which keeps us hidden while at the same time allowing us an unobstructed view of the display in front of us. During the phenomenon we need to stick to the rules and guidelines set by our guide the previous evening. Returning to the lodge we will have breakfast and after a short rest head for the La Torre Lakes.
Tres Chimbadas Lake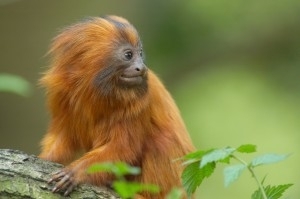 Its entrance is located fifteen minutes downriver from INOTAWA . We then walk about 45 minutes to the lake located deep in the jungle. We will pass an eco-tourism concession held by the native people of the Infierno community. They guard and maintain the area thanks also to the income generated by entry fees from tourists. At the lake itself we will board a traditional catamaran with a single oar in order to move around on the lake following the route indicated by our guide. We can see luscious vegetation and birds such as Snakebirds, herons, kingfishers etc. We might also find reptiles and mammals, above all the illusive giant river otter. The lake happens to be the territory of a clan that can frequently be spotted.It's also possible to practice catch and release fishing and maybe catch a piraña.
In the area traditional agriculture is practiced. We will visit Don Aurelio and his family on their farm. This is a great opportunity to see harvest and try various exotic fruits from the amazon such as Copazú, Arazá, Pijuayo, Yucca, and Pineapple. There are also various herbs such as pallilo and false cilantro as well as a range of medicinal plants such as piñón, caña caña and piri piri that are traditionally and widely used by the local people.
The farms also create open spaces for papaya and banana plantations. This is the preferred habitat for birds such as silver beaked tanagers, oreoles, oropendulas, toucanets and various woodpeckers.
At night we head out in the boat to enjoy ourselves and the sounds of the Amazonian night, we might see a thunderstorm spilling out on the horizon or marvel at constellations like the Southern Cross or Scorpion. We are also carrying a powerful searchlight in case we come across some nocturnal animals such as caimans, bats, nightjars or capybaras on the banks and meanders of the Tambopata River. Afterwards dinner will be served
Day 4 Jungle – Cusco – Sacred valley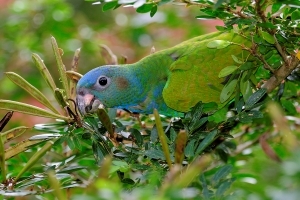 After an early breakfast we will return to the INOTAWA office in Puerto Maldonado and then on to the airport. Your guide will accompany you until the airport and help you with the check-in process for your flight back to Cusco . From Cusco airport we drive direct to the lower part/ sacrad valley.
Here we have a nice hotel.
Day 5 Sacred valley + train to Aquas calientes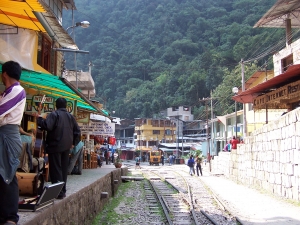 Today included in your tour, we visit the sacred valley. Visit to Pisaq ruins and market + a visit of Ollantaytambo vollage and ruins.In the afternoon we take the train to Aquas calientes .This is the village close to Machu Picchu. There's also a big tourist market and it's much warmer than Cusco, because we are at the border with the jungle.We stay overnight in Aqua calientes.
Day 6 Machu Picchu + Train to  Cusco
This morning you can go on excursion ,very early to Machu Picchu by bus, this to see the sunrise over these amazing ruins. Here you can go with an English speaking guide. In the afternoon we will take the train back to Cusco, where we will arrive in the evening. Hotel In Cusco
Day 7 + 8 Cusco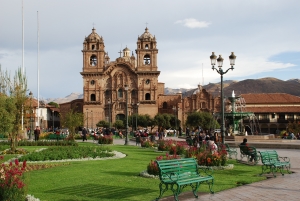 Cusco, here you can do many things. This day you can sleep some longer, and in the afternoon you can do the excursion citytour, here you visit the cathedral /temple of the sun /saqsaywoman/quenca/puca pucara, the ruins above Cusco. Additional you can also visit these Ruins by horse to see the beautiful surroundings of Cusco. Hostal in Cusco
Day 9  bus Cusco – Puno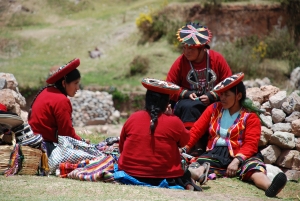 'Around 8 AM we take the good local bus to Puno. This takes about 6 to 7 h along beautiful road and amazing views over the mountain passes. Some more than 4300m. The bus  is with guide and stops included lunch.
Hotel in Puno
Day 10 + 11  Titicaca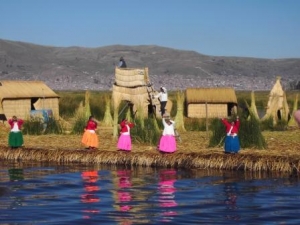 We start our next adnenture. For 2 days wr go ny boat on Titicaca lake. First we go to the flooding islands. After that we go to Amantani where we stay 1 night with a local family. 1 night basic sleeping. Next morning we go to Taquile and finish again in the afternoon at our hotel in Puno.
Day 12 going back home or Colca canyon
This morning we have transfer to Juliaca . From there you take the flight to lima to continue internacional home
OR
We take the bus to Chivay in the colca canyon. We meet alpaccas and Lamas. The busrife is at high altitude and takes 7 h . We cross the pass la raya at 4900 Meter. From here we can see amazing vulcanos and snowy mountaintops. In the afternoon you can go to the hot springs in Chicay . We stay overnight in Colca canyon chivay.
Day 13 Condors – Arequipa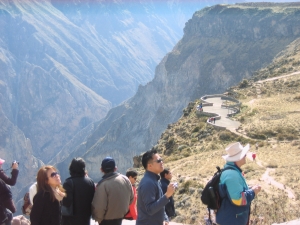 After early breakfast we leave to the condor cross to see this amazing bird "The Condor. It,s still nature, so we can,t  promise you anything. The Canyon is real worth a visit also without the condor. If you see one, just take it as extra! It's the best place for a breathtaking view of the canyon with the Colca River flowing 1,200 meters below. We visit the hanging tombs at Choquetico before continuing to the towns of Maca, Achoma and Yanque with its lovely white church. We return back to Chivay for lunch, before driving further with our private bus to Arequipa.Hotel in Arequipa
Day 14 Arequipa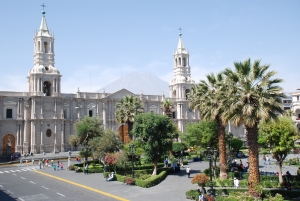 Arequipa, at 2325 m altitude. The white city with his amazing Misty volcano. Here we can relax, after our night bus. Free time to visit this beautiful city , visit the star of Arequipa "The Mummy JUANITA "or the" Santa Catalina monastery" ,or you can go on excursion rafting on the Rio Chile , or do the excursion reality tour. In the evening you can try in one of the many restaurants the local"CUY" or marmot or the great alpaca steak,1 night hotel in Arequipa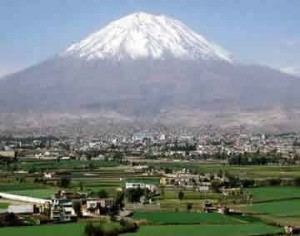 Day 15: Arequipa
Transfer to the airport to take local flight to Lima and continue to home internacional
Finish of the tour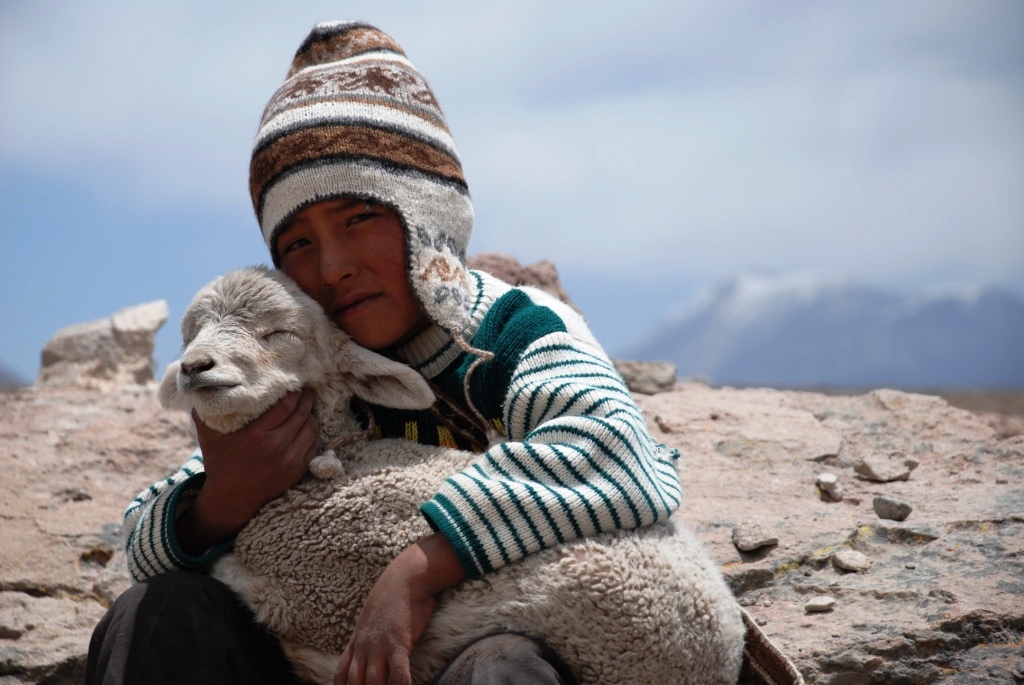 General
People who like to do the very famous INCATRAIL, the 2 or 4 days  (look at this website for the program ) have to make reservation for this, together with the reservation of this tour . This Inca trail is so popular that it need more than 60 days reservation in advance