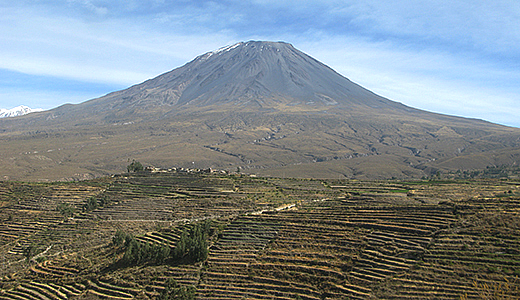 1/2 day trekking Chiguata ancient terraces Arequipa
Half day hike around most active volcano land of Arequipa.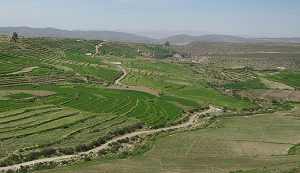 For who like to explore remote areas around Misti volcano and Pichu Pichu Mountain. The trek around the volcanoes is one of the top alternative to see amazing volcanic landscape where local people live under prefect conical shape of one of the most dangerous volcano in south of Peru. The valley of Chiguata and Cachamarca offer great view of agriculture amphitheater made by ancient civilization before Spaniards found this green treasure between volcanoes – Today we offer this short hike just one hour driving from Arequipa. Enjoy this 3 hours of hike and is suitable for everyone. The trek departure from your hotel and transfer to Chiguata village (3100m) located on the south east between the Misti and Picchu Picchu slopes. The trek began on the main square of the Chiguate where is nice colonial church build witch volcanic rock named "Sillar", from there trek along the pre Inca terraces system and cross small river to the slopes of the Misti volcano. Following sandy single track from the south to north site of the volcano. This trek is considerate easy to moderate. We stop on the half way for our snack. The rain season on the region is between December and April makes it more green, The trip start at 8AM with pick up and drop-off from your hotel. All the service ends after 5 hours.
---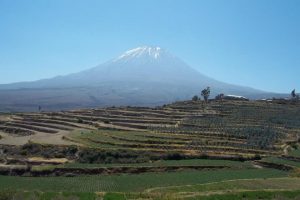 https://southamericaplanet.com/en/1-2-day-trekking-chiguata-ancient-terraces-arequipa/
https://southamericaplanet.com/es/1-2-dia-caminata-valle-de-chiguata-arequipa/
https://southamericaplanet.com/nl/1-2-dag-wandeling-chiguata-vallei-arequipa/